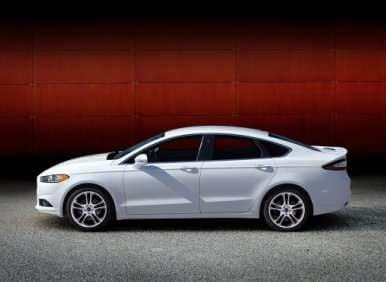 The popular Ford Fusion sedan receives a complete redesign for the 2013 model year. The result is a more stylish vehicle that comes in a bolstered variety of trim levels. Will the new design continue the success of the Fusion badge? Or will the changes prove unnecessary for an already acclaimed vehicle? Keep reading to find out what's new on the 2013 Ford Fusion and determine if it is the right midsize vehicle for you.
Styling: 2013 Ford Fusion
It's far from difficult to see the styling changes made to the 2013 Fusion. Ford engineers went to great lengths to improve the curb appeal of the vehicle by incorporating bolder lines and an overall sportier appearance. The aggressive front end molds seamlessly with a confident body frame – both of which combine to help the vehicle exude a much more muscular undertone. 
Inside, the Fusion holds strong to its legacy of tech-savvy accoutrements. The sedan also grows a bit in proportions, helping to improve comfort for front and rear seat passengers. Overall, the Fusion promises a slightly upscale driving environment that slants towards the sport sedan mindframe.
View more 2013 Ford Fusion photos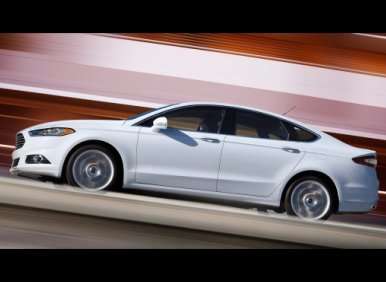 Performance: 2013 Ford Fusion
With the ability to choose between three gasoline engines and two fuel-thrifty hybrid engines, it's safe to say that most drivers can find a Fusion that matches their driving needs and wants. The base engine comes in the form of a 2.5-liter four-cylinder engine that makes 170 horsepower. Also available is a 1.6-liter "Ecoboost" engine that boosts performance to 179 horsepower and helps bring fuel economy to 26 mpg in the city and 37 mpg on the highway. For maximum power, a 2.0-liter four-cylinder turbocharged engine is also available that delivers 237 horsepower and 250 lb-ft. of torque.
The Fusion will also be available with hybrid technology. The standard hybrid comes packaged with a 2.0-liter four-cylinder engine that mates to an electric motor to return 47 mpg in the city and 44 mpg on the highway. Later in the year, the Fusion Energi trim will be made available. This plug-in variant of the standard hybrid model promises 100 MPGe.
View full 2013 Ford Fusion specifications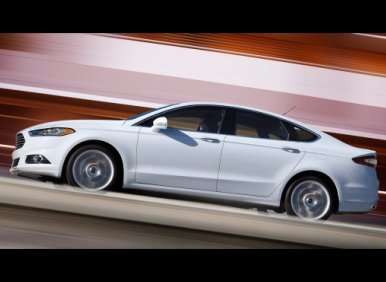 Safety: 2013 Ford Fusion
For 2013, Ford takes steps to make the Fusion an all-around safer vehicle. Available technology features will include parking assist, adaptive cruise control, blind-spot detection and lane-keeping assist.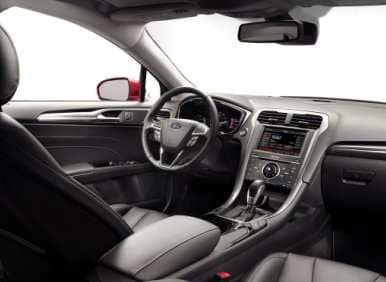 Pricing and Features: 2013 Ford Fusion
Ford has yet to announce the pricing structure for the 2013 Ford Fusion fleet of trims. However, shoppers can expect base MSRP to come in somewhere around $22,000. This figure is slightly above average for the midsize sedan class. However, the long list of standard features and high level of fit and finish should make the vehicle competitive in terms of value. 
Find a 2013 Ford Fusion dealer near you