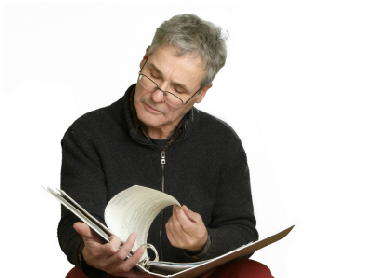 GMC Sierra Chevrolet Avalanche Honda Ridgeline
There is a new trend in automotive theft, and it is stealing your truck's tailgate. Tailgates have historically been designed to be easily removable out of function. Now thieves are beginning to realize the potential value in their detachable design.
The market for replacement tailgates is generated by their high rate of damage. As a main piece of rear bodywork, they are vulnerable to harm by everything from a rear-end collision to an overweight load. Replacement for this essential piece is becoming expensive as tailgates are given more technology. For example, a tailgate with an integrated backup camera can cost as much as $3,600 to replace.
The rise in tailgate theft has only really been studied in the Detroit area, but this is likely to spread considering this truck piece is a thief's dream. Tailgates (which often can be removed using little or no tools) combine the ease of grabbing little items like hood ornaments and hubcaps with the values of larger items like HID headlights and alloy wheels. But there are some items consumers can look for when purchasing a new truck to help combat this latest automotive crime.
The first way to fight tailgate theft is to keep it locked. All of the new full-size trucks come standard with lockable tailgates. This includes the Chevrolet Silverado/GMC Sierra, Dodge Ram, Ford F-Series, Nissan Titan, and Toyota Tundra. Unfortunately for those interested in the small and mid-size trucks, the Nissan Frontier and the Suzuki Equator are the only trucks to have a standard locking tailgate. Anyone who has recently purchased a truck without a locking tailgate can still get added security by purchasing an aftermarket locking handle for most truck models.
Just the visual presence of a lock can be a theft deterrent, but of course, any security device is most effective when it is use. Unfortunately keeping a tailgate locked is not always the first thing on an owner's mind. Most factory tailgate locks are not part of the truck's central locking system. So although the cab may be locked with one touch of a button, the tailgate is still vulnerable. Truck owners who live and/or work in areas that tailgate theft may be a problem should take a look at the Chevrolet Avalanche. The Avalanche is the only truck that comes standard with a tailgate wired to the truck's central locking system. This means remembering to lock the Avalanche's tailgate is as easy as locking the rest of the truck (this is also true for the Avalanche's upmarket twin the Cadillac Escalade EXT.)
The tailgate lock is the first line of defense, but it is not a security guarantee. Although any lock will aid theft prevention, it will only slow down a determined thief. Aftermarket items and optional equipment can provide extra security beyond the tailgate lock. For example, those who rarely haul items taller than the truck bed may find a lockable fiberglass tonneau cover can provide an added defense. This will not only give the tailgate more protection due to an extra lock blocking access to the tailgate, but it will also provide some security to the contents of the truck bed. On a Ram 1500, the price for this fiberglass bed cover can range from the mid-$600s for an aftermarket to $1,335 for an official Mopar unit.
One final suggestion for a truck with a secure tailgate is the Honda Ridgeline. It is one of the least capable trucks in its size category, but the Ridgeline's versatile drop down/swing out tailgate has a hidden benefit. Although the tailgate features no standard lock, the design of this dual-function tailgate does not allow for easy removal. The extra time and tools necessary to take the Ridgeline's tailgate will likely put it low on a professional thief's target list.
Tailgate theft may not have made it to your neighborhood just yet, but for those in the market for a new truck, shopping for prevention now can mean avoiding a costly replacement later.