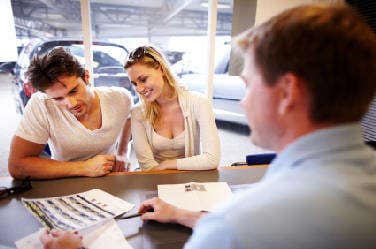 There are literally hundreds of make, model, and trim combinations to choose from when buying a new car. The choices range from small economy cars such as the Hyundai Accent to large sport utility vehicles such as the Toyota Highlander. To narrow this hefty list of cars down to a manageable size, what you need to do is analyze your needs and wants. The best way to do this is ask yourself a series of questions. While your needs should be the primary factor when car shopping, do not ignore your wants. If you buy a car you need, you may not want it a few months down the road. If you buy the car you want, you may find it does not meet your needs. A happy balance is easy to achieve due to the vast range of automobiles available. You just need to take a moment and approach the process logically.
1. How many people regularly ride along with you in your car? 2. How much time do you spend in your car during your commute? 3. Do you need a manual or automatic transmission? 4. Do you need all-wheel-drive, front-wheel-drive, or rear-wheel drive? 5. How important is fuel economy? 6. Do you need lots of cargo space or towing capability? 7. Are children going to be riding in your car on a regular basis? 8. Will the car fit in your parking space? 9. Are there any features you absolutely need to have? 10. How important is warranty coverage?
Once you have answered all of the questions on this list, you should be well on your way to finding the perfect car. Some questions will narrow down the list significantly -- such as the importance of fuel economy -- while other questions will simply point you in the right direction.