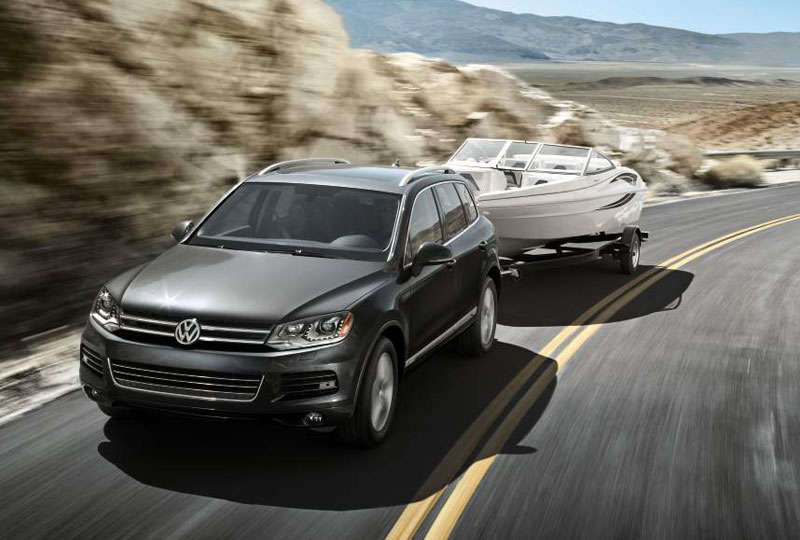 4MOTION is the name Volkswagen uses for their all-wheel drive vehicles. All-wheel drive increases, especially when driving in bad weather, by spreading the engine's torque to all four wheels.. Vehicles with 4MOTION include a center differential between the front and rear axles to handle this torque split. Depending on the vehicle design, the system uses one of three different types of center differential.
The Haldex clutch differential is used on vehicles where a front-bias is desired. On these vehicles 90% of the power is normally sent to the front wheels, with the rear wheels receiving the remaining 10%. When the system detects wheel slippage it uses the electronically controlled multi-plate clutch to send more power to the wheels with traction. With the Haldex differential 100% of power can be sent to the rear wheels if necessary.
The Torsen differential is used on vehicles where a 50:50 torque split is desired. The Torsen is a mechanical differential that responds to various rotational forces to send torque to the proper end of the vehicle. This differential can send an extra 20% of power to either axle, resulting in a maximum 70:30 or 30:70 split.
On some Volkswagen SUVs a locking center differential is offered. When left unlocked for normal driving the differential will automatically adjust torque distribution depending on traction levels. When the differential is locked 100% of torque can be sent to either end of the vehicle.