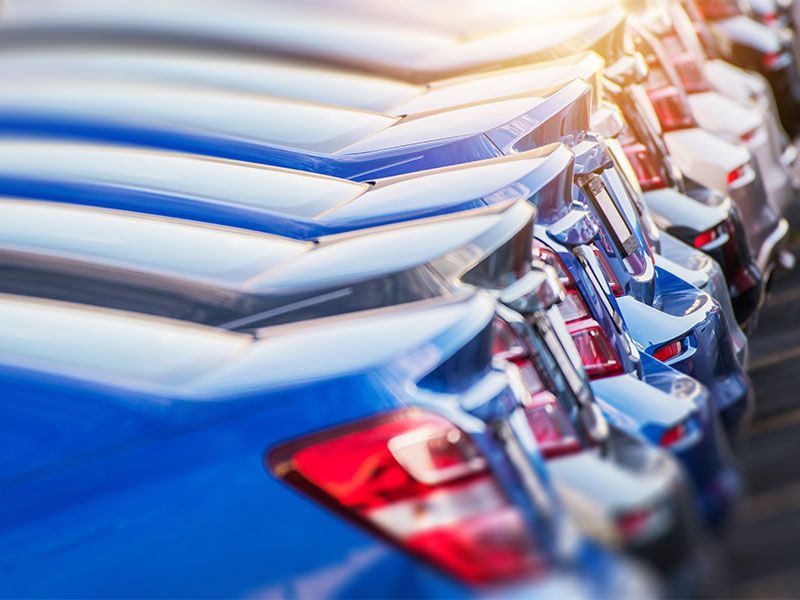 iStock cars at dealership on lot ・ Photo by iStock Photo
Vehicle reconditioning may be a term you haven't heard before, but just about everyone has experienced it when buying a used car. Simply put, reconditioning is the process a used-vehicle dealer goes through to prepare a car, truck, or SUV for resale. It's also a process more individuals are using to prepare their vehicles for sale on the private market.
You should care about vehicle reconditioning because if it's done right, it's a major benefit to buying your next vehicle at a dealership. A reconditioned vehicle has been inspected and cleaned, and any necessary repairs have been made. When you find a Certified Pre-Owned vehicle at a new car dealership, this is the process that has been performed. Click through to find out more about used car reconditioning.
Who performs vehicle reconditioning?
Smaller and independent used car dealers may hire a service company that specializes in reconditioning pre-owned cars, but many perform the inspections and services themselves. Small businesses often cannot afford to employ the technicians to recondition vehicles for the small number of cars that move through the business.
Larger dealerships and dealership chains will have a whole department devoted to reconditioning trade-ins and auction purchases before putting them on the lot for sale. Reconditioning departments can include diagnostic technicians, repair mechanics, bodywork and paint experts, and both interior and exterior detailing technicians. Some dealership chains have large installations measuring tens of thousands of square feet, completely devoted to vehicle reconditioning. The steps of reconditioning often happen in different orders, but they are generally consistent.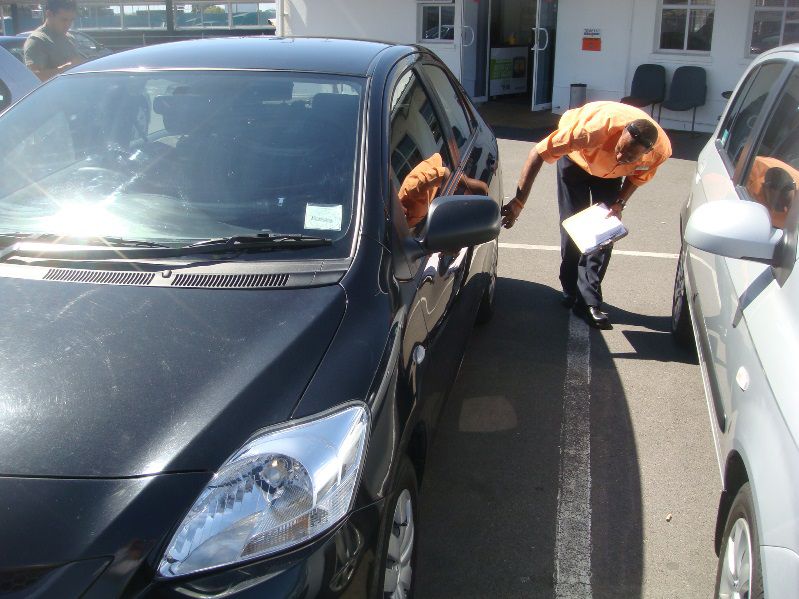 Reconditioning Step 1: The Inspection
Every vehicle that passes through a large dealership's business process is reconditioned at least a little bit. The process begins with a careful inspection, usually with over 100 specific items that must be checked. The inspection reveals any major problems that would make the vehicle difficult or impossible to sell, such as mechanical failures or body damage.
Throughout the inspection, the technician makes notes about what service the car needs to be put into sellable condition. Often, this process is automated with a tablet or computer interface, so that everything about the car is logged. This helps the dealership keep track of the amount of money spent on any given car, so that the profit or loss on that car can be known and analyzed.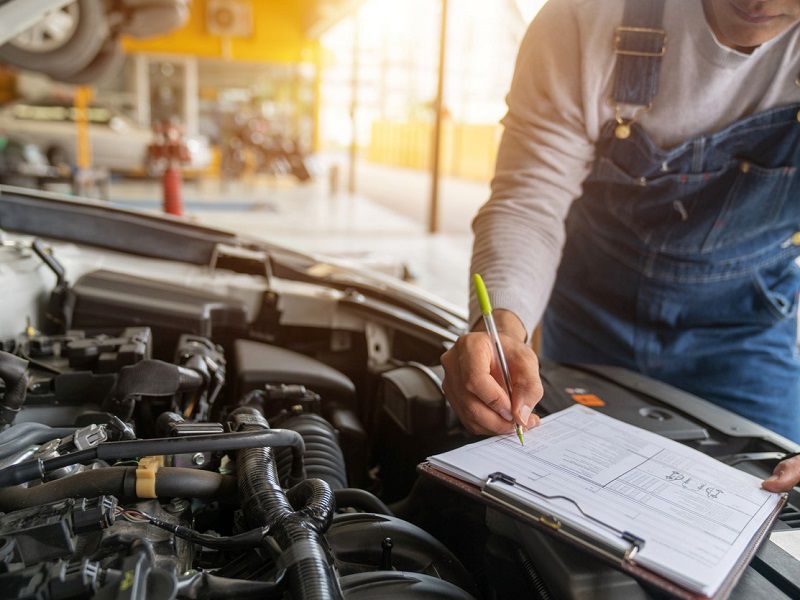 Reconditioning Step 2: Cleanup
The first thing that has to happen is a thorough cleaning and detailing. This means removing all the bumper stickers, parking passes, and most non-stock décor and trim pieces. Items like antennas and aftermarket wheels that have been professionally installed may be left in place, but dealers don't want a used car to be personalized.
Cleaning the car thoroughly may also reveal issues that were not found during the inspection phase. If any bodywork or paint flaws are to be repaired, it's import that old wax and paint treatments be removed entirely. Finally, it's important to remove any odors from the vehicle. This could be anything from food spills to cigarette smoke to pet smells, but the common factor is that no one wants to buy a stinky car.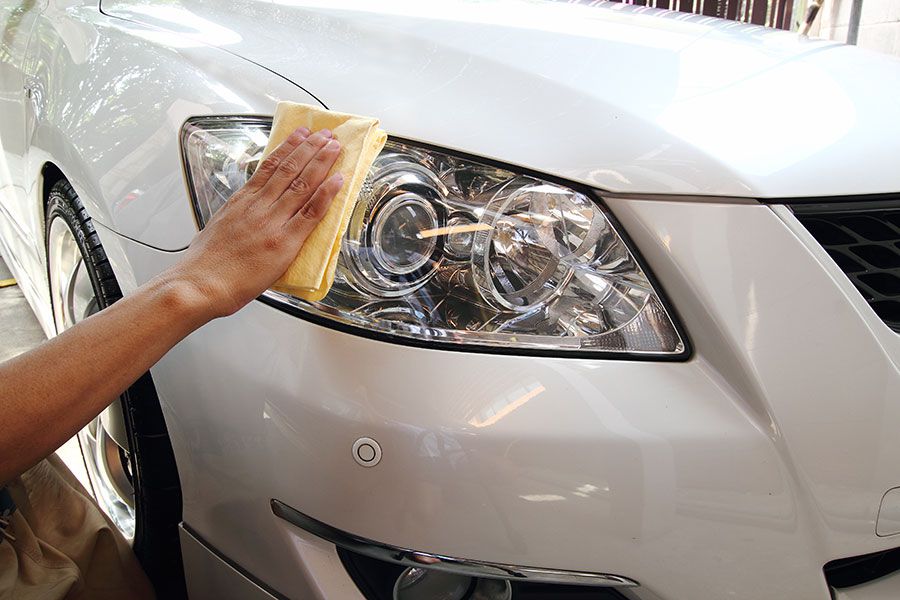 Reconditioning Step 3: Mechanical Repair and Maintenance
The next step is to fix anything mechanically or technically wrong with the car. Some preventive maintenance happens in this stage as well. Technicians will test drive the car, going through a rigorous driving evaluation to reveal any issues. The car will be put up on a lift for a comprehensive undercarriage inspection. While the car is lifted, technicians usually change the oil and lubricate all required bearings and moving parts. They may also change the brake fluid, transmission oil, and axle oil, if needed. More often than not, a new set of tires is required.
Mechanical repairs are obviously critical. When a dealership sells a used car, it doesn't want it coming back with problems that should have been fixed before the car was sold. That makes the dealership look bad and costs more money. If the reconditioning process reveals serious problems, the dealer may decide it's too costly to fix and will instead sell the car at a dealer auction.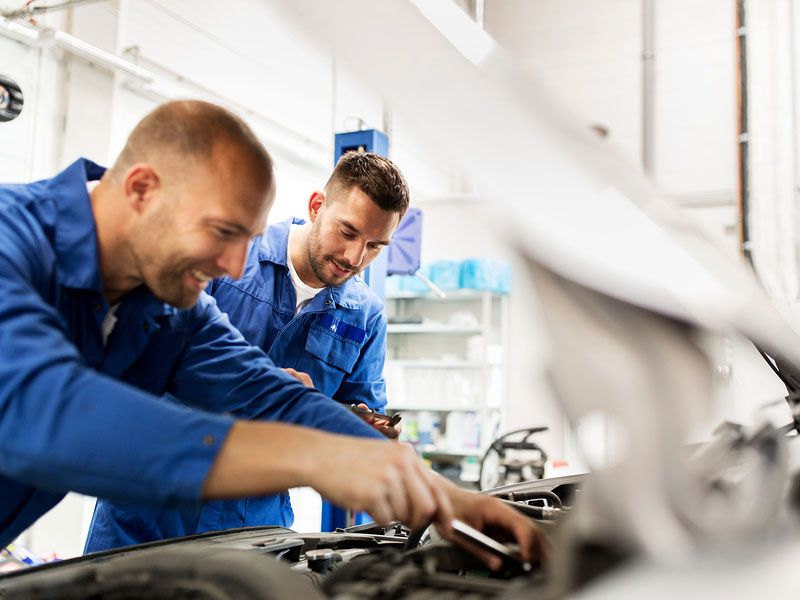 Photo by Big Stock
Reconditioning Step 4: Body and Paint Repairs
Once the mechanical repairs completed, the car moves to the body and paint shop. This is where any scratches and dents are repaired. If the car can be restored using paintless dent removal, that's the preferred method, but more serious damage may result in new body panels and a trip through the paint shop.
Along the way, body and paint technicians check for missing or loose trim pieces, the windows' condition, exterior mirror problems, and bumper damage. The wheels are also checked again for curb damage and sent out for specialist repairs if necessary.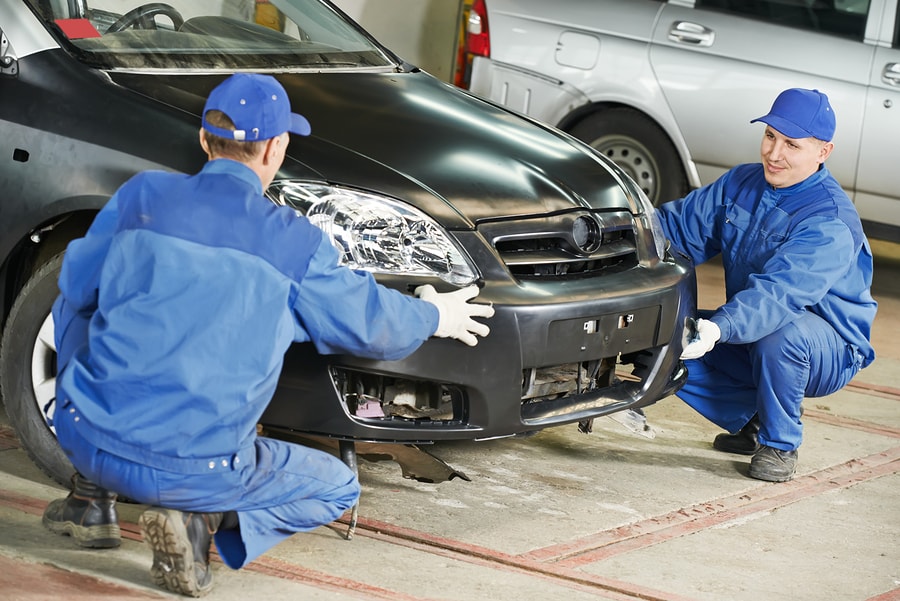 Reconditioning Step 5: Interior and Technology Repairs
Once the outside of the vehicle has been restored, interior technicians go over any issues such as the infotainment system operation, speaker quality, seat upholstery and operation, climate control, and window operation. If a sunroof or moonroof is present, they'll make sure it's working right and that it doesn't leak in the rain. Finally, every light bulb in the cabin will be checked and replaced if needed.
This step is also critical because the cabin is where the customer will spend most of his or her time. Small things like a power mirror that doesn't work or speakers that are worn out can lead to customer complaints. The last thing that happens is a fragrance treatment to give a pre-owned car the trademark "new car smell."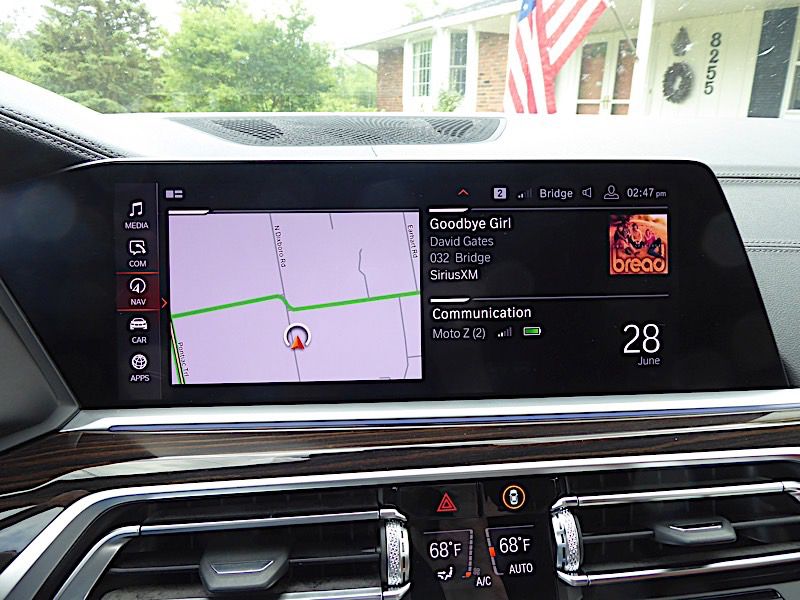 Photo by Ron Sessions
Reconditioning Step 6: Warranty and Recall Check
Part of the process that most dealers perform is to check all cars for needed warranty repairs or manufacturer recalls. Although dealers are not legally obligated to ensure that all recall work has been performed before they resell a vehicle, most will do so. As a buyer, it pays to ask if there are any outstanding recalls on a vehicle you are considering. If a recall does apply, insist that the dealer have the work done before you buy.
It's important to remember that recalls are not a bad thing. A recall means that the original automaker has recognized a problem with their product and they're committed to fixing it, free of charge for the current vehicle owner. If you think a recall may be pending on a vehicle, note the car's VIN (the vehicle identification number, which is found on the driver's side dashboard at the base of the windshield) and check for recalls at http://www.safercar.gov.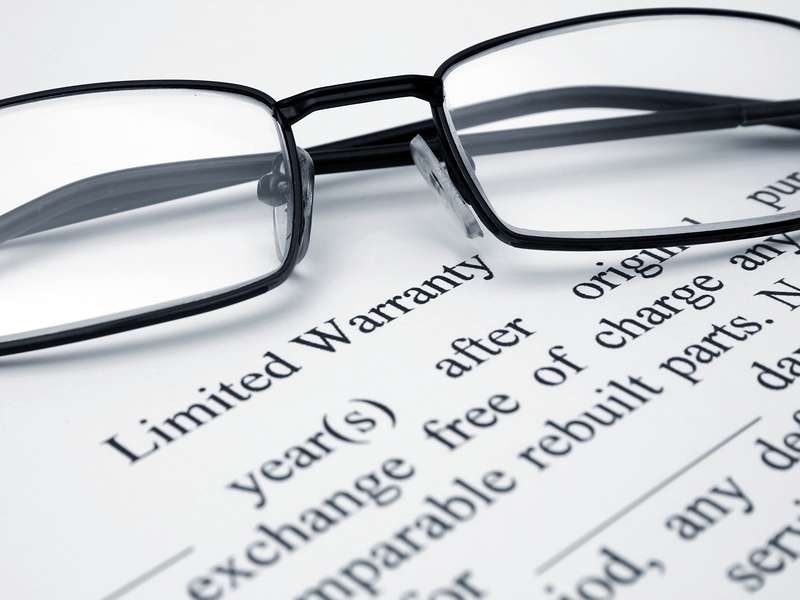 Reconditioning Step 7: Photos and Resale
When all the issues have been addressed, the car goes through one last washing and detailing, and then it's ready to hit the dealer's lot. But first, the dealer will take photos because virtually all dealerships list their inventory online these days. The car will be photographed from all angles before it is offered for sale.
Once on the lot, the car will be given regular cleaning to keep it looking great. The dealership wants to sell every car as quickly as possible, so it pays them to put in the effort to make every car attractive.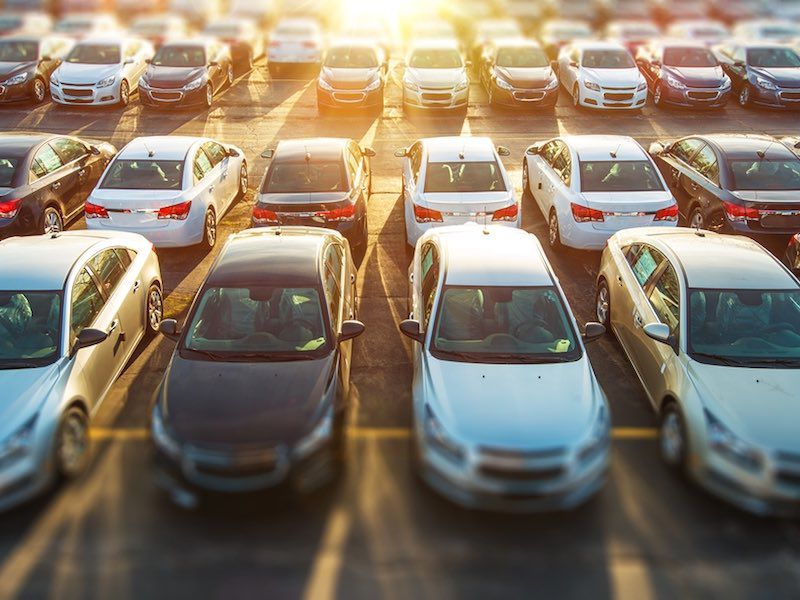 Photo by Bigstock
What does reconditioning cost, and who pays?
Reconditioning work obviously costs money, and in many cases the price tag to recondition a used car can exceed $1,000. This is one of the reasons why buying a pre-owned car at a dealership costs more than buying one through the classified ads. The dealer has to pass on the cost of reconditioning to the customer.
However, not all cars will cost the same to recondition. This is mostly reflected in the amount a dealer is willing to pay for a trade-in, but it may also turn up in the final price of the vehicle. Dealers know that a clean car without blemishes or mechanical issues will sell faster and for more money than the same car with small problems.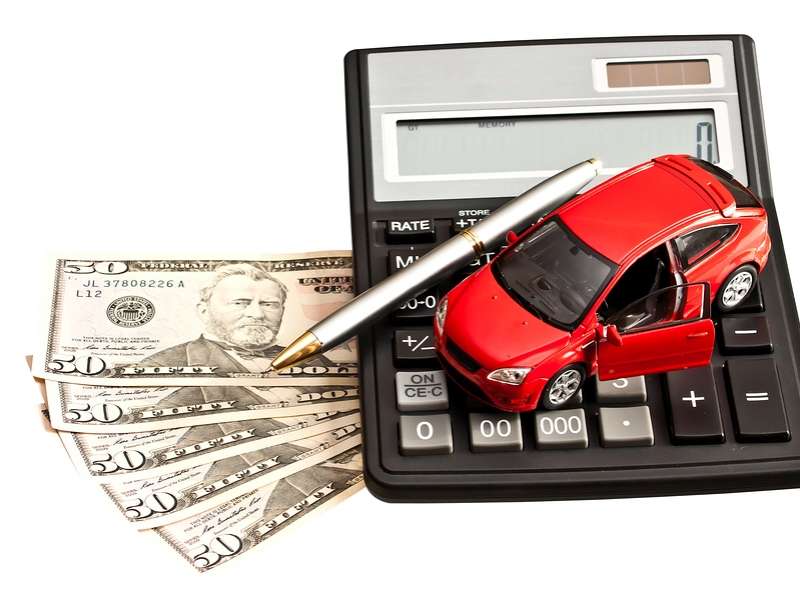 Why do you care about vehicle reconditioning?
Everyone wants to enjoy their new car, even if it's just new to them. We all want to drive away happy, with peace of mind that our big purchase will work properly, be reliable, and not hit us with a huge maintenance bill. Vehicle reconditioning helps make that a reality. It's a service that the dealer performs because it wants to sell quality cars that lead to repeat business.
Dealers don't talk about reconditioning much, but maybe they should. It's a big and complicated service that really benefits the customer. When it's done well, vehicle reconditioning helps dealerships thrive.