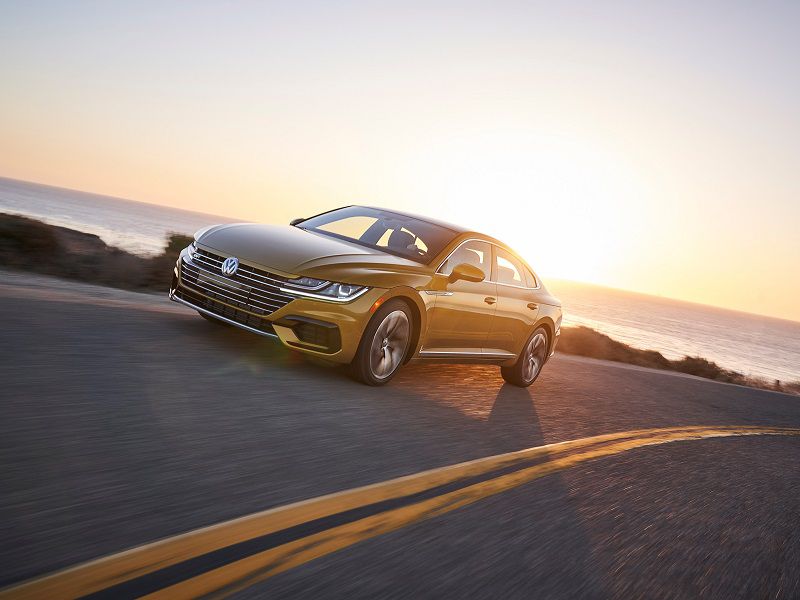 2019 Volkswagen Arteon Gold Driving Front Three Quarter ・ Photo by Volkswagen
It's summertime, and that means it's time for a new car. Automakers are doing everything they can to earn your business, and a big splashy sales deal on the latest models is always a good way to bring in the buyers. Just about every automaker has some form of summer sales event going on, and we decided to take a closer look.
Volkswagen was among the first to make special offers with its annual Sign Then Drive sales event. While the event is now over for 2019, it's sure to come back next year. If you're cash-strapped, it could be worthwhile to wait it out and lease a new VW when this event rolls around again.
How Does the Sign Then Drive Sales Event Work?
The idea behind the Sign Then Drive event is simple: You lease a new Volkswagen with no money down. That means no security deposit, no down payment, and even no payment for the first month. There is absolutely no money required up front. As the name implies, you sign the papers, then drive away in a new VW.
Of course, there's always a catch. In this case, the Sign Then Drive offer didn't apply to all VWs. However, it did apply to many of the top-selling models. Plus, there are special lease deals still offered on many more new Volkswagen models. There are some great purchase financing deals offered as well, so you can take your pick and choose the car and the deal that's right for you.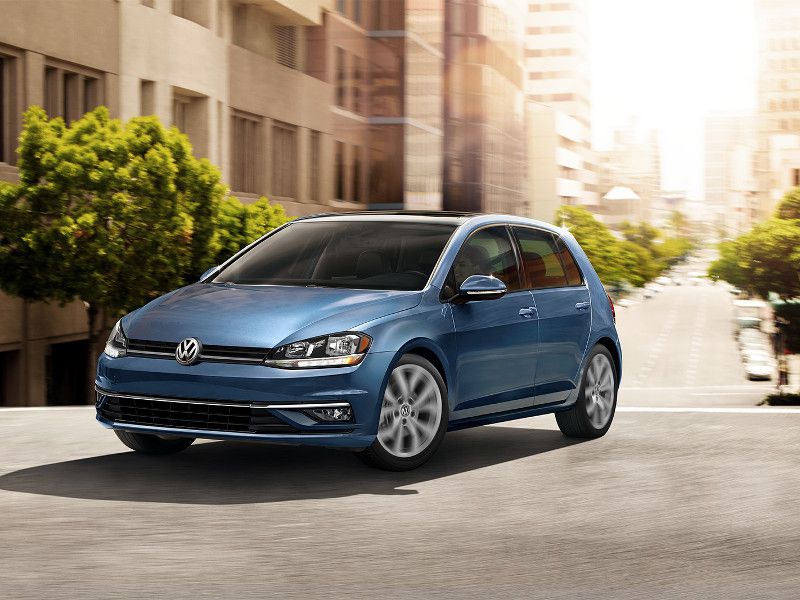 Photo by Volkswagen
What's Your Credit Score?
In any sales event, the amount of savings offered depends on the specific model and trim level you select. It also depends on your credit rating. To get the best lease deals, you need to have good credit. Of course, the financing companies that actually manage the lease don't really specify how good your credit has to be for these deals. They use the term "well-qualified lessee." As a general rule, a credit score of about 620 is a minimum to get a good lease.
If your credit is less than stellar, don't despair. It's still possible to lease a car. However, you'll pay more deposit and down payment, and probably have higher lease payments, as well.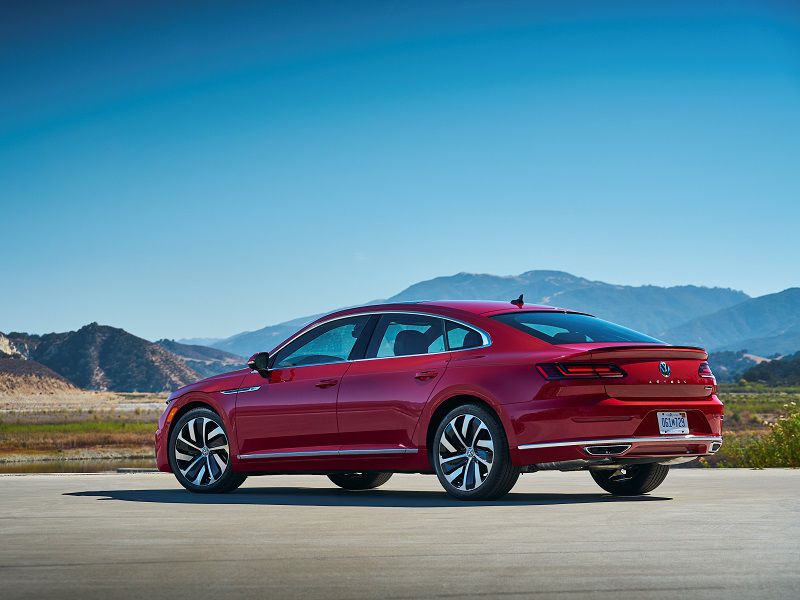 Photo by Volkswagen
When Does the Volkswagen Sign Then Drive Sales Event Happen?
Volkswagen has offered the Sign Then Drive event for several years, and it has moved around some on the calendar. For 2019, the event happened in the months of March, April and May at dealerships across the country. The exact dates varied a little in different parts of the country. All leases in the Sign Then Drive event were for a term of 39 months with 7,500 miles per year allowed on the lease. That's a lower annual mileage rate than a standard lease, so be sure to always read the fine print on any lease agreement.
In the past, Volkswagen has offered the Sign Then Drive event during the winter. Next year, keep an eye out for another Spring event, and be ready to visit your local VW dealer to take advantage of the specials.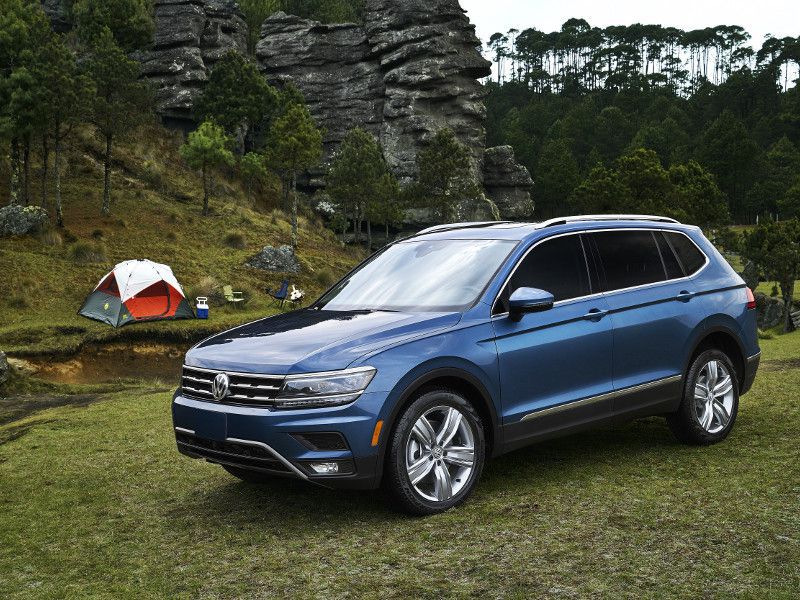 Photo by Volkswagen
What Volkswagen Models Were Included?
In this year's Sign Then Drive event, VW offered lease deals on the 2019 Tiguan S 4MOTION compact three-row SUV, 2019 Jetta S compact sedan, 2019 Golf hatchback (including the performance-oriented Golf GTI), 2019 Golf Alltrack wagon, 2019 Atlas S 4MOTION midsize SUV, and the 2019 Passat Wolfsburg midsize sedan.
The specific trim level for each vehicle is important, because the Sign Then Drive deal was only good for certain trim levels. If you wanted the same vehicle in a different trim level, you would have to get a different lease deal.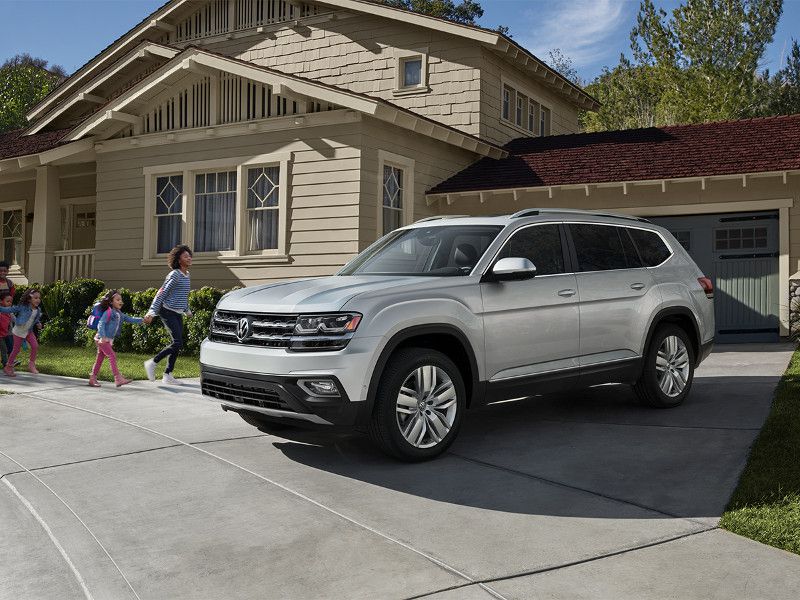 Photo by Volkswagen
What's Available Now?
The 2019 Volkswagen Sign Then Drive event has concluded, but that doesn't mean it's not a good time to lease a Volkswagen. Lease and purchase deals are available throughout the year. These deals vary by state and region, so you'll have to check with your local dealer to see what's available in your area.
In addition to special offers, VW consistently offers a $500 discount for Military and First Responders, with proof of employment. Recent college graduates also can receive a $500 discount. Those discounts are good for lease or purchase deals throughout the United States.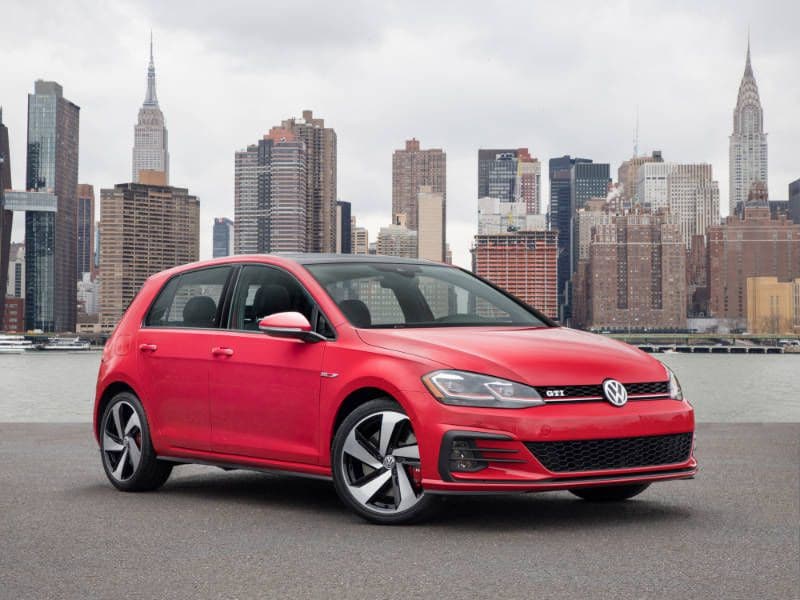 Photo by Volkswagen