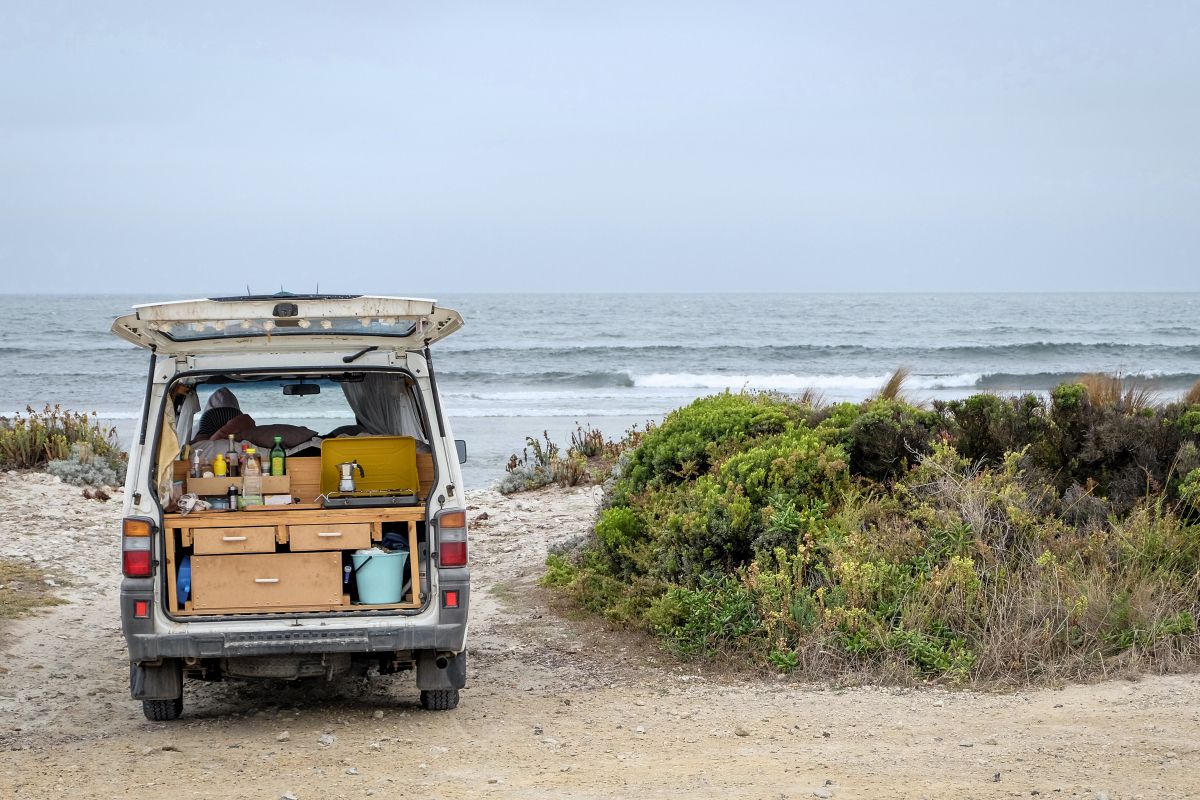 #Vanlife, what some people call a road to freedom. ・ Photo by Adobe Stock
In 2011, Foster Huntington quit his job as a designer for Ralph Lauren, vacated his New York City apartment, and moved into a 1987 Volkswagen Syncro. The radical change brought Huntington out of NYC's daily slog and into a world of exploration and freedom. Pictures of his wanderlust lifestyle, each tagged #vanlife, soon gathered a sizeable following on Instagram (@fosterhunting).
Before long, #vanlife had become something of a movement, with a much broader interpretation of Huntington's original premise – "life in a van." Today, the hashtag is an identifier for free spirits and adventurers. Scroll through the 3.1 million posts on Instagram and you'll see mountaineers, kayakers, and surfers doing their thing at stunning destinations.
Vans are still part of the equation – primarily old Volkswagens (Microbus, Vanagon, Transporter, and Eurovan), but the movement now encompasses all types of vehicles. Traditional SUVs, pickup trucks, wagons, and even sedans are all retrofit for hospitality – some modestly, others lavishly. One couple makes do with a simple air mattress on the bare cargo floor; another enjoys bamboo racking, ambient lighting, and a power wall for all their devices.
Often, the #vanlife image stands alone as a glimpse into the explorer's life – a brief update of what is undoubtedly a grand sojourn – but some posts expound on lessons learned, on how a minimalist lifestyle has changed their perspective. It's easy to envy the carefree attitudes and unique experiences of these travelers; some accounts even make #vanlife look luxurious.
But like anything on social media, one can't take a picture at surface value. For diehard van-lifers – those who stay mobile year-round, sleeping, working, showering, and cooking out of their vehicles – every day is uncertain. Apart from a rough outline of where they'll be traveling, these individuals (and their pets) rely on crowded campsites, unkempt service roads, and soulless parking lots as overnight bases. If a site is full or a road is closed, they might find themselves driving through the night, or settling in a sketchy neighborhood.
On blogs and in social posts, road warriors describe a certain humility that must be adopted to wear the same clothes for weeks at a time, "shower" with a moist nap, and lose the physique that comes with proper diet and exercise. #Vanlife can also be more expensive than one might think. Gas, repairs, and campsite fees add up in a hurry.
Doing without is a constant theme of #vanlife, but to some, refining is a source of joy. Houses and routine are breeding grounds for clutter and waste. A mobile lifestyle, with confined living quarters and tangible weight penalties, demands a Spartan approach to living. The reward for refinement is rich, too. Waking up to crashing waves, engaging with fellow travelers all over the world, and appreciating the little things we so easily overlook are potent motivators.
#Vanlife has changed considerably since Foster Huntington took to the road in his VW. Commercial interests are now guerilla marketed throughout the humble movement and perfectly edited photos cast a large shadow over organic, unfiltered content. Thankfully, those who embrace the spirit of #vanlife seem not to care. They will keep exploring and learning – whether anyone sees or not.