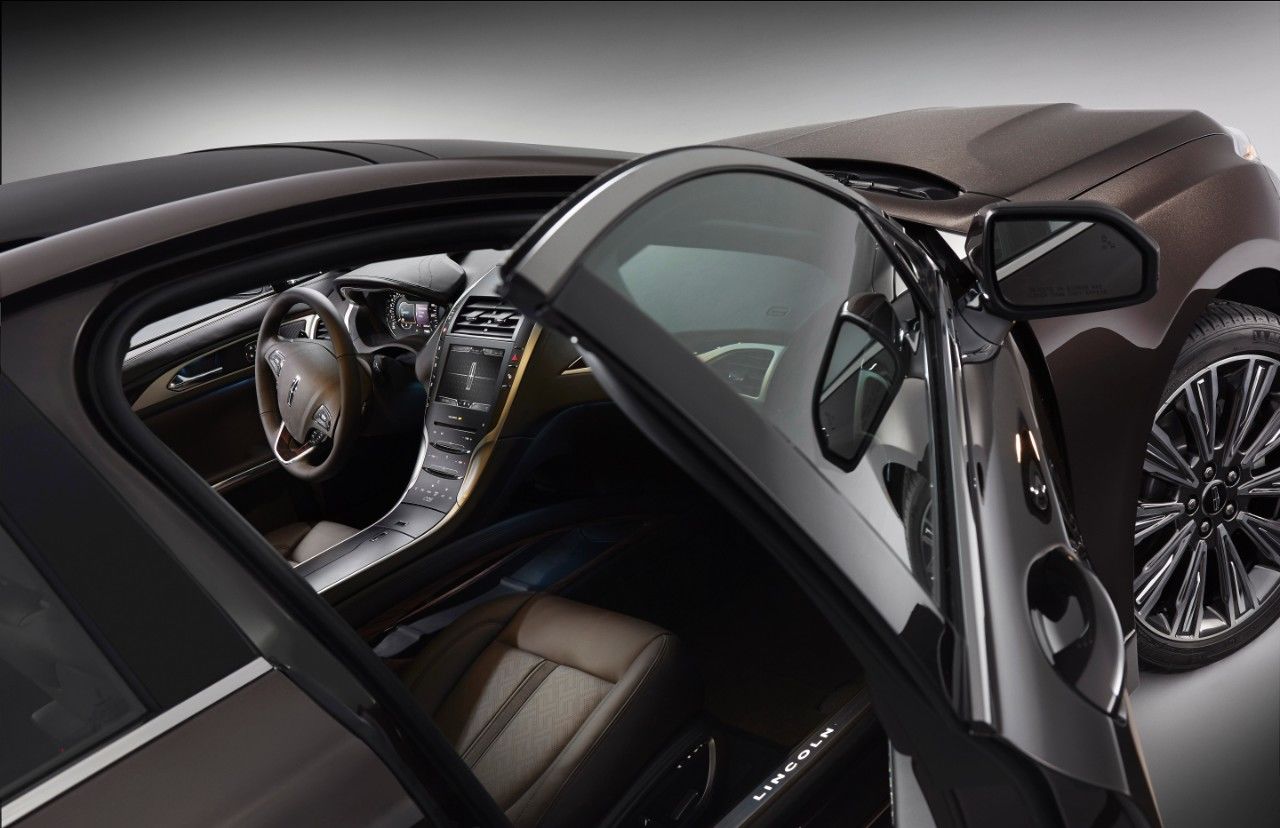 The Lincoln Black Label Collection is a premium ownership experience that starts when you purchase a Lincoln and continues throughout the time you own it. A dedicated Lincoln Black Label team anticipates your needs while online tools and a dedicated liaison help you interact with Lincoln on your schedule, initially during purchasing and later for scheduled maintenance and repair. The cars comes with a choice of one of three special design themes: Center Stage, Indulgence, and Modern Heritage.
The Center Stage theme is styled with touches from a darkened high-end theatre and includes a Jet Black interior with a Foxfire Red headliner, while Alcantara suede with unique perforations adorns the seats and doors.
Premium chocolate is the inspiration for the Indulgence theme which features Ganache and Truffle colored Venetian leather and Ziricote wood trim with. Ziricote is often used in high-end yachts and has a beautiful natural grain with no stains or dyes.
The Modern Heritage theme has a clean black and white interior with subtle red accents. Renewed and engineered wood trim with metal flake between layers results in a sparkling effect that highlights the new take on classic interior design.