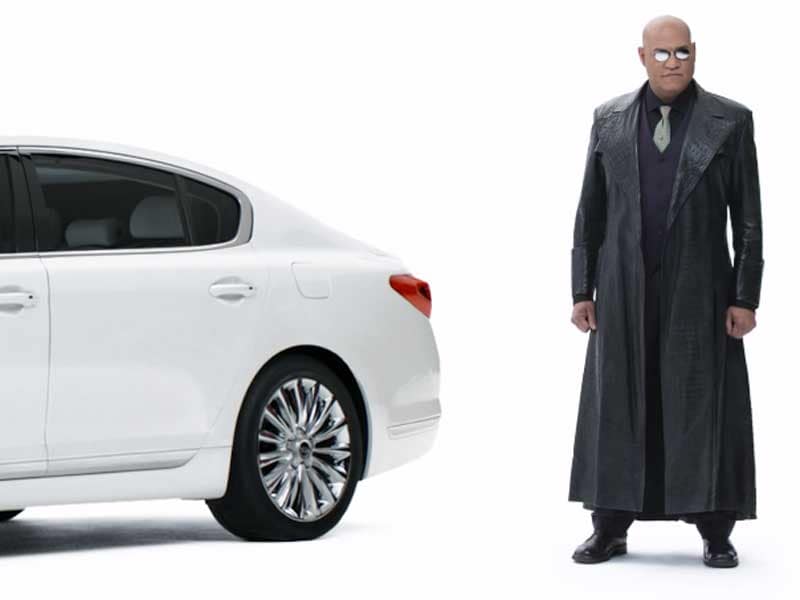 kia k900 matrix
Kia's theme for this year's SEMA show is 'A day at the races', and one of the vehicles they will showcase is the High-Performance K900, a car they say is ideal for carrying a racing driver or team owner to and from the track on a daily basis. The regular K900 is a good looking full sized luxury car, powered by a 5.0 liter V8 engine that puts out 420 horsepower and 376 lb-ft of torque. The looks and performance might be ideal for most people, but they probably aren't quite extreme enough for the discerning race car driver.
To make the car look a bit more sporty the High-Performance K900 features a custom one-off body kit with carbon fiber inserts, custom-blended gray paint, blacked out chrome trim, and 21 inch gloss-black wheels. From pictures we can see what looks to be an intercooler lurking behind the front bumper, suggesting that the car features some sort of forced induction like a supercharger or turbocharger, and from the video we can hear what sounds like a modified exhaust. Kia says that "the High-Performance K900 offers a subtly menacing appearance, which hints at the power underneath," but doesn't mention any engine modifications or horsepower numbers.
To view Kia's teaser video for the High Performance K900, visit http://www.kiamedia.com/us/en/media/videos/9470.