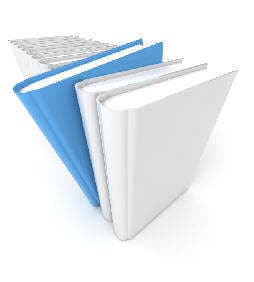 The Kelley Blue Book price refers to an industry standard, the Kelley Blue Book, a publication that uses a series of factors to determine the current value of a vehicle, both new and used. It maintains a high reputation of accuracy and dependability and should be the first step for anyone selling or purchasing a vehicle.  
The Kelley, in Kelley Blue Book, refers to its founder, Les Kelley. Born in 1887, the son of an Arkansas preacher, Les needed a way to make a living. He had a knack for fixing automobiles. He could refurbish a clunker into something people would buy. With the sale of his first vehicle he purchased two more and netted some cash. He saw an idea that worked, and in 1917, on leased land in Southern California, he became the nexus for fine used cars.
Ever on the lookout for vehicles to refurbish, Kelley circulated a newsletter among local car dealers and bankers listing the cars he sought, in the condition he wanted, with a price he would pay. By 1926, he published a regional newsletter named in reference to Emily Post's recent Etiquette: The Blue Book of Social Usage. Kelley simply called his the Blue Book, and soon he had car dealers, loan officers, and insurance agents referring to it when any car prices were in question.
After World War Two, the Kelley Blue Book reached the East Coast, and by 1962, Les had sold the car dealerships to devote all his efforts to the bi-monthly trade publication that had become a national reference tool. Kelley always strived for innovation, and in the early days of the business computer, the early 1980's, he created software that allowed a car dealer to print a window sticker for used cars, like the Monroney Sticker found on new cars, based on information from the Kelley Blue Book. The sticker included the official Blue Book Seal of Approval and contained the values that validated the used car's price.  Until 1993, the Kelley Blue Book was an industry exclusive publication, but then the Blue Book Consumer's Guide became a resource for anyone with a library card. In 1995, the Kelley Blue Book launched the kkb.com website that continues to evolve today.
The Kelley Blue Book derives its credibility from data collected nationally from new and used car sales alike. When the auto business moved sales numbers from paper to digits, the Kelley Blue Book developed proprietary software using a car's year, make, model, mileage, options and condition to generate a fair market price. The Kelley Blue Book website asks only for a few bits of information to present a series of prices, ranging from poor to excellent quality, to trade-in values, and what a buyer should expect to pay a retailer seller for a particular model.
Edmunds.com and NADA.com also provide prices for new and used cars, and should be consulted as well, but the Kelley Blue Book established the gold standard in the dynamic world of automobile prices, and they work tirelessly to maintain it.