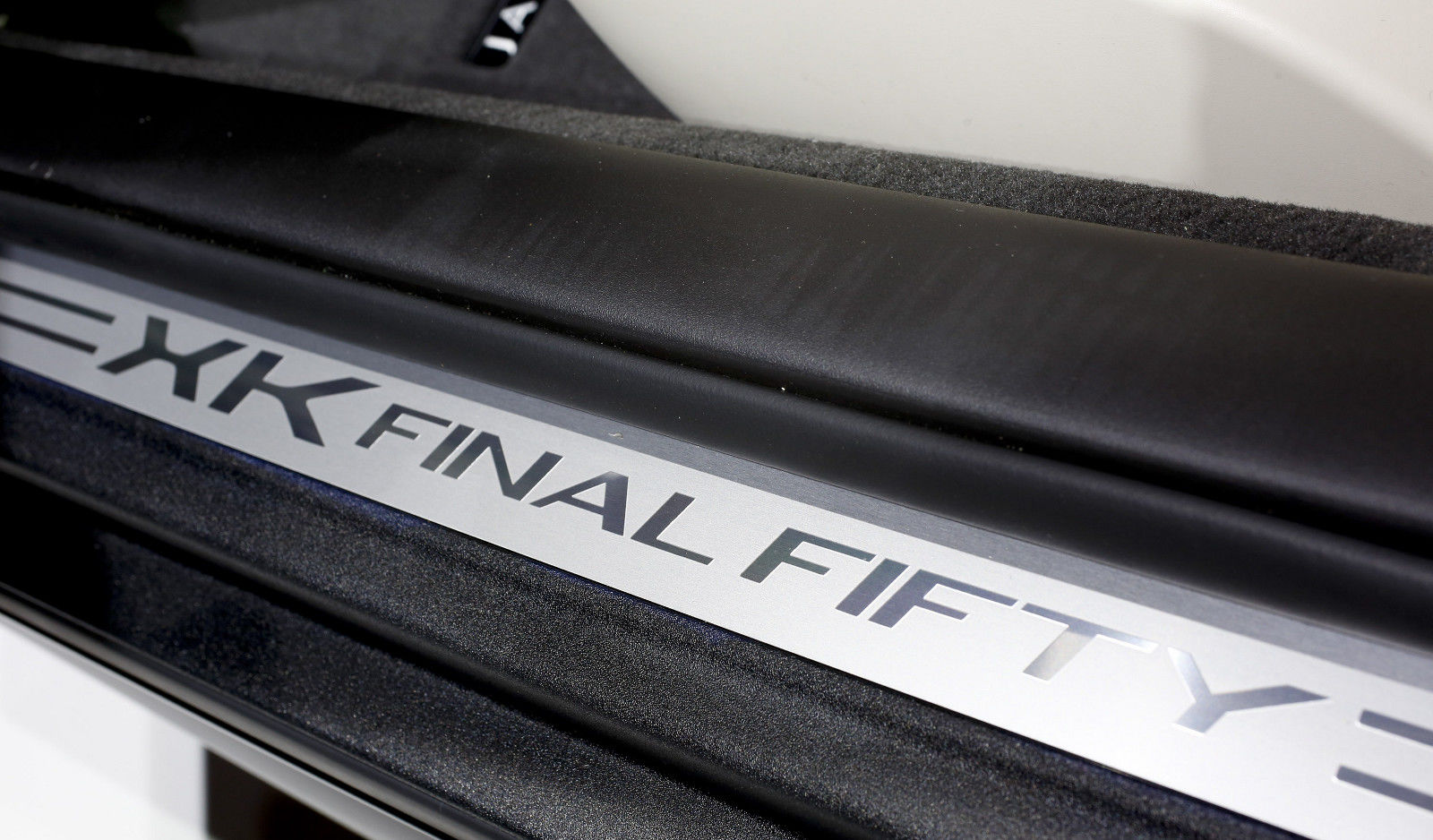 The Jaguar XK has been around in the same basic form since 1997, and 2015 marks the end of its production run. The Jaguar XK Final Fifty is a limited edition model made exclusively for the US market to mark the end of the road for the XK. It will consist of the last 25 XKR coupes and 25 XKR convertibles made, for 50 cars total, the same number as the limited final edition run of the E-Type in 1974.
All Final Fifty cars will be painted Ultimate Black and will be equipped with the Dynamic Pack and the Performance Pack which include performance enhancements for the aerodynamics, suspension, and powertrain. The Dynamic Pack adds a rear diffuser, a larger rear wing, and side sills to improve aerodynamics and increases the top speed to 174 mph. Cars with the package are also 10 mm lower than standard cars, and feature 20-inch forged wheels, dedicated spring and damper settings, and an upgraded Adaptive Dynamics suspension system. The Performance Pack gets you Performance Active Exhaust, Performance seats, and a Jet Suedecloth steering wheel.
We're not sure if the XK will ever be as collectible as 40+ year old E-Types are, but the XK Final Fifty cars are sure to be some of the most collectible of the bunch.