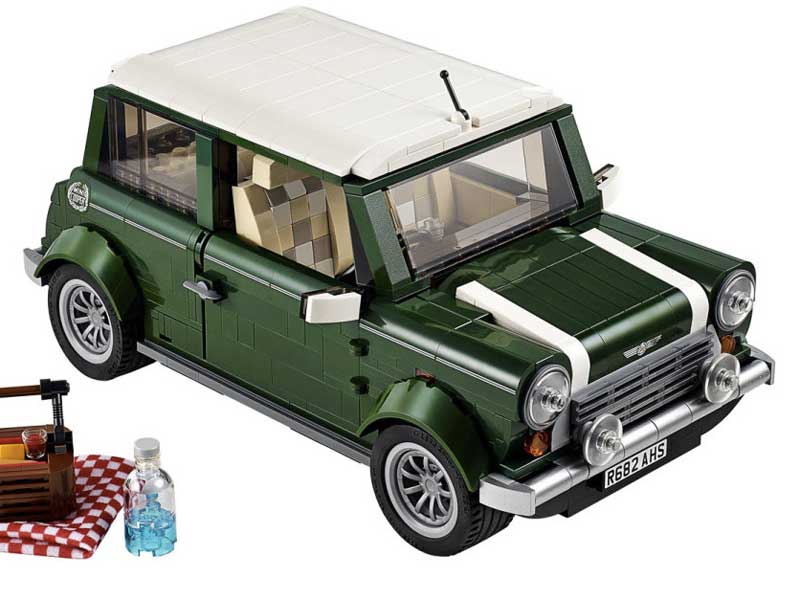 what is the classic mini lego set
The MINI is now available in 1,077 parts, ready to be assembled into a realistic model of the classic British car. The LEGO Group is adding the MINI to its Creator Expert series for fans of LEGO bricks and the legendary MINI alike.
Based on the last generation of the Mini Cooper built up to the year 2000, the LEGO model has impressive attention to detail. The model is around 10 inches long, 5 and a half inches wide, and a little more than 4 inches tall, preserving the car's classic proportions. With a British Racing Green body and white roof, exterior mirrors and bonnet stripes, the checked pattern on the beige seats, and the additional auxiliary lights on the radiator grille it would be hard to mistake the model for anything but a MINI. The wheels, bumpers, door hinges, headlamps, and rear lights are based on the original, and emblems on the rear sides let you know that the model is based on the 40th anniversary Mini Cooper produced from August 1997 to July 1998.
If the exterior isn't detailed enough for you, the doors, bonnet, and tailgate can be opened to provide a view of other precisely replicated details, such as the transversely mounted 4-cylinder engine, or the movable right-hand drive steering wheel, gear and handbrake levers, backrests, and armrests. There is even a fully packed picnic basket and checked blanked in the luggage compartment. The yellow British number plate completes the package.
The classic MINI LEGO set is recommended for those aged 16 and up, and should be fun for anyone (no matter how young or old they are, as long as they meet the age requirement or have a helper who does) who wants to reconstruct a classic of their own, without needing tools, a license, or tons of money for parts.