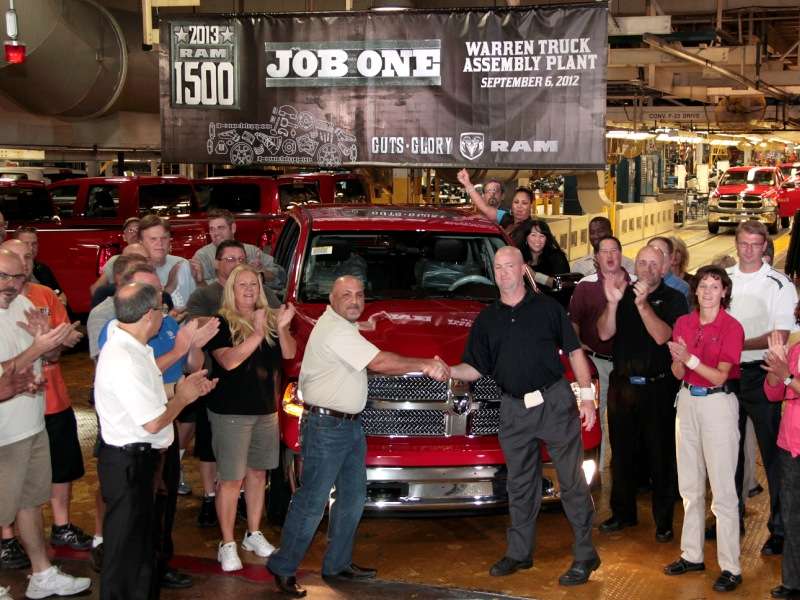 chrysler team
Chrysler has sold over one million vehicles equipped with the TorqueFlite eight speed automatic transmission, helping their customers save 700+ million gallons of gasoline and an estimated $2.5 billion in fuel costs over the lifetimes of their vehicles. The transmissions will also help reduce CO2 emissions by over six million tons.
The eight speed TorqueFlite 8HP45/845RE made its debut in model-year 2012, mated exclusively to the 3.6 liter Pentastar V6 found in the Charger and Chrysler 300. The heavier duty eight speed TorqueFlite 8HP70 transmission can be found behind HEMI powered Durangos, Ram 1500s, and Jeep Grand Cherokees. The 8HP70 is also used behind the EcoDiesel in the Ram 1500 and Grand Cherokee. 
Starting in 2015 the TorqueFlite 8HP70 transmission can also be found in HEMI equipped Dodge Chargers, Challengers and Challenger SRTs. The 2015 Dodge Challenger SRT Hellcat with its supercharged 707 HP engine gets the strongest member of the TorqueFlite transmission family. The 8HP90 high-performance automatic affords greater torque capacity than any eight-speed previously offered by Chrysler Group.
The TorqueFlite has a wide 7.03 ratio spread, allowing the engine to operate at peak efficiency in a broad range of driving conditions. Depending on the vehicle, the transmission can improve fuel economy by up to 9% compared to a traditional automatic with fewer speeds. The 4.71 first gear ratio contributes to the kind of quick throttle response and off the line performance that customers want and enjoy, while the particularly close gearing from fifth through eighth improves refinement by accommodating smoother shifts. The fully electronic transmission can tailor shift patterns to driver behavior and driving conditions such as longitudinal and lateral acceleration, grade steepness, temperature, and electronic stability control activation.
The TorqueFlite family shares these gear ratios:
1st - 4.71 2nd - 3.14 3rd - 2.10 4th - 1.67 5th - 1.29 6th - 1.00 7th - 0.84 8th - 0.67