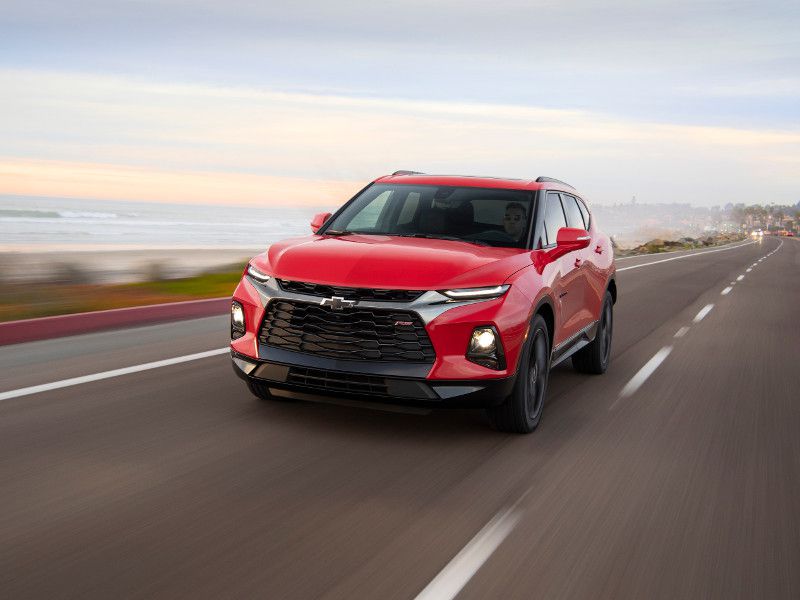 2019 Chevrolet Blazer RS ・ Photo by General Motors
Chevrolet often goes all-in as America's auto brand, so it's no surprise that the company also supports America's troops. At the most recent Army-Navy football game, for example, Chevy presented seven full-size Silverado pickups to Operation Homefront. This national 501(c)3 nonprofit organization has an A- grade from Charity Watch and is on a mission to "build strong, stable, and secure military families so they can thrive — not simply struggle to survive — in the communities they worked so hard to protect."
The Bowtie brand also has a long military history of its own that dates all the way back to World War II. That's when Chevy stopped making new cars and trucks entirely to produce armored vehicles, airplane engines, and tank parts instead. Now, there are everyday military benefits available as well from Chevrolet, including a comprehensive discount program that offers financial incentives to current members of the armed forces, veterans, and retirees alike.
Details
The Chevrolet Military Discount program is open to members of the U.S. Army, Navy, Air Force, Marine Corps, and Coast Guard, including folks on active duty, reservists, veterans (within three years of their discharge date), retirees, and members of the National Guard. Chevy even extends the benefits to spouses and household members.
You can choose from a long list of Chevrolet's most popular rides. High-performance sports cars, high-efficiency electric vehicles, capable SUVs, and full-size pickups are all eligible. Both sale and lease deals qualify, and the Chevrolet Military Discount can be combined with certain other Bowtie-brand incentives for maximum savings. Currently overseas? If you take delivery when you're back in the States, you can arrange a deal anywhere you have access to the Internet. Free to cross-shop the other GM brands, too. After all, the Chevrolet Military Discount is matched by similar programs at Buick, Cadillac, and GMC.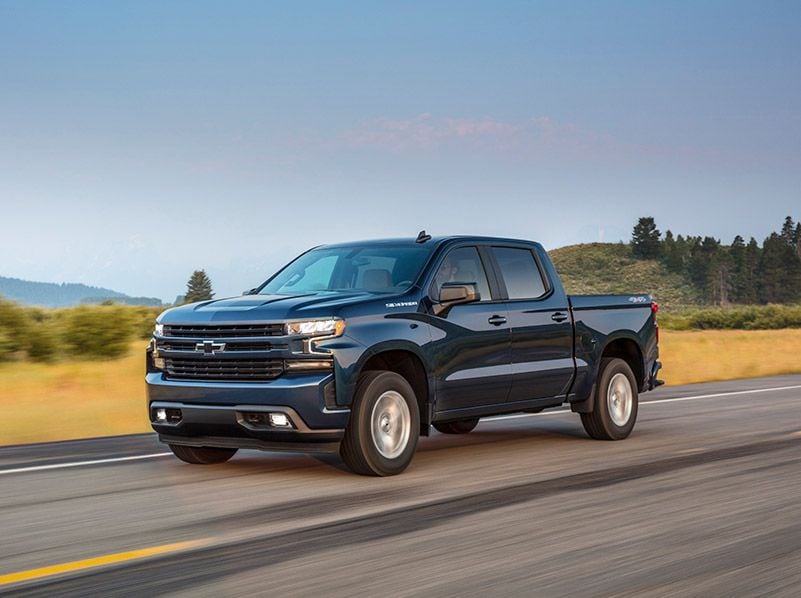 Photo by General Motors
Top Vehicles for the Chevrolet Military Discount: 2019 Chevrolet Corvette
Because so many high-quality Chevy vehicles are eligible for the military discount, we're going to showcase that diversity with choices from the three major body styles. So we've got one car, one SUV, and one pickup, and we're starting right at the top — with the 2019 Chevrolet Corvette.
The most powerful version of the 'Vette, the ZR1 is not eligible for the discount, but you can still apply the incentives to incredible high performers like the Grand Sport and the Z06. Also, dealers will probably be eager to negotiate even lower on the 2019 Corvette, since a lot of people are waiting for the all-new 2020 model. We say let them wait, while you get a great deal on a car that's an incredible athlete in its own right. Opt for the Corvette Z06 and you get a supercharged 650-horsepower V8 that you can ride from 0 to 60 in under 3 seconds.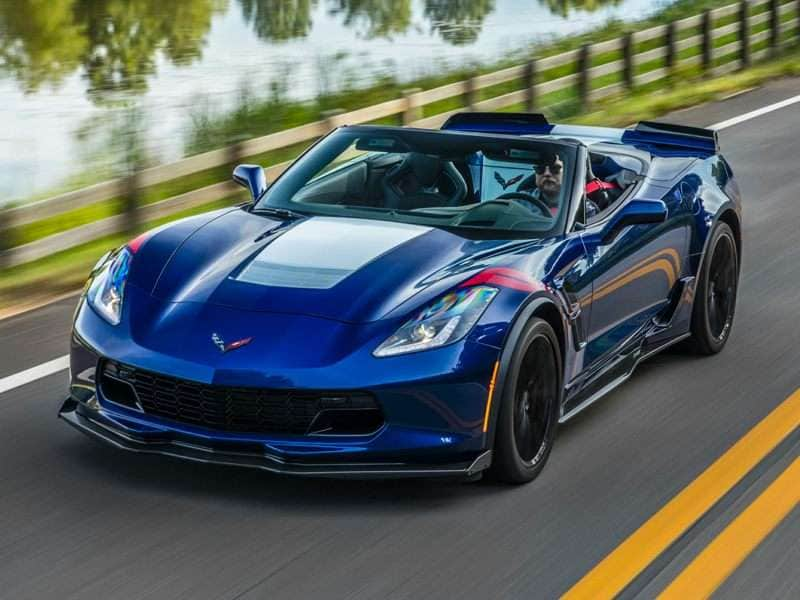 Photo by General Motors
Top Vehicles for the Chevrolet Military Discount: 2019 Chevrolet Blazer
Chevrolet has revived a classic badge from the past for one of its latest SUVs. The all-new 2019 Chevrolet Blazer takes its name from a line of body-on-frame SUVs that was in production in one form or another from 1969 through 2005. 
Today's Blazer has evolved into a mid-size crossover-style SUV that combines a dramatic design and some of the industry's most advanced features. It all starts with the Blazer's exotic-looking front end, which features low-profile headlights and a massive grille. In terms of connectivity, you can count on standard Android Auto and Apple CarPlay, plus a built-in Wi-Fi hotspot. The Blazer also boasts luxury and safety options ranging from climate-controlled front seats to automatic forward emergency braking. Beneath the hood, you can choose between a 193-horsepower four-cylinder engine and a V6 with 308 horsepower. (Note that the Blazer's base front-wheel drive trim level is not eligible for this year's military discount.)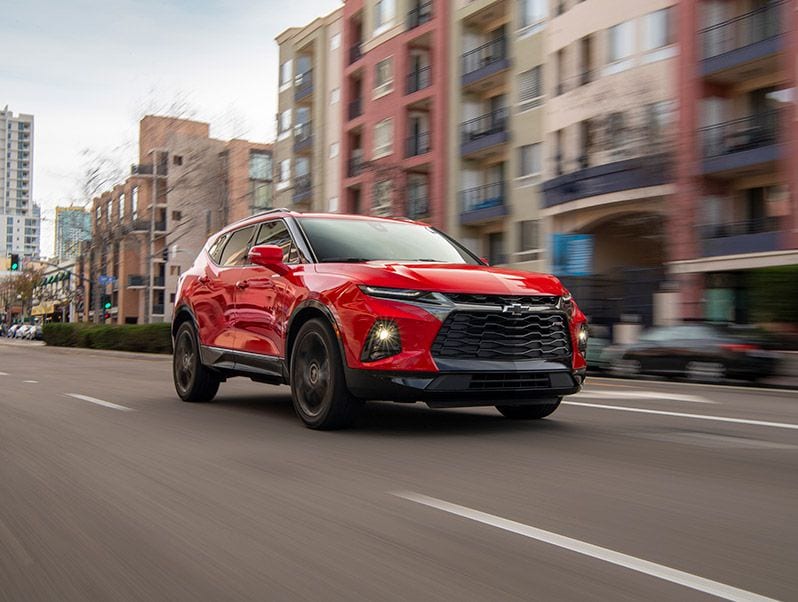 Photo by General Motors
Top Vehicles for the Chevrolet Military Discount: 2019 Chevrolet Silverado
Both of Chevrolet's pickups — the mid-size Colorado and the full-size Silverado — qualify for Chevy's military discounts, so we went with the one that's all new this year. That would be the 2019 Chevrolet Silverado, which is a truck that can just about do it all.
For instance, Chevy's premier pickup can tow up to 12,200 pounds, it can keep you connected with mobile Wi-Fi, and you can relax in comfort in the Silverado's heated and ventilated front seats. If you're looking to leave the road behind, the Silverado Trail Boss lives up to its name. It has an extra 2 inches of ground clearance, an automatic locking rear differential, Goodyear Duratec offroad tires, and specialized Rancho shock absorbers. A final reason not to sleep on the Silverado is that it offers some impressive bed benefits. These include more cargo-box volume than you can get from the competition along with the segment's only power-operated tailgate.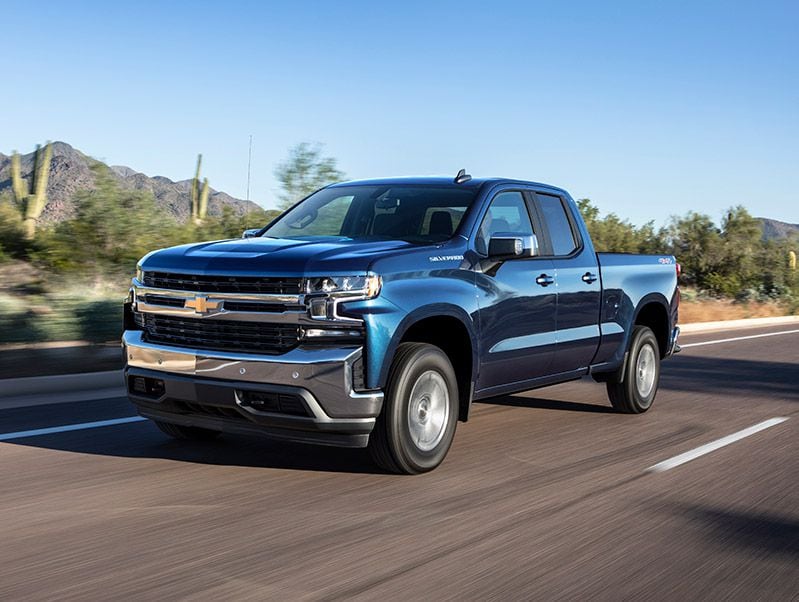 Photo by General Motors