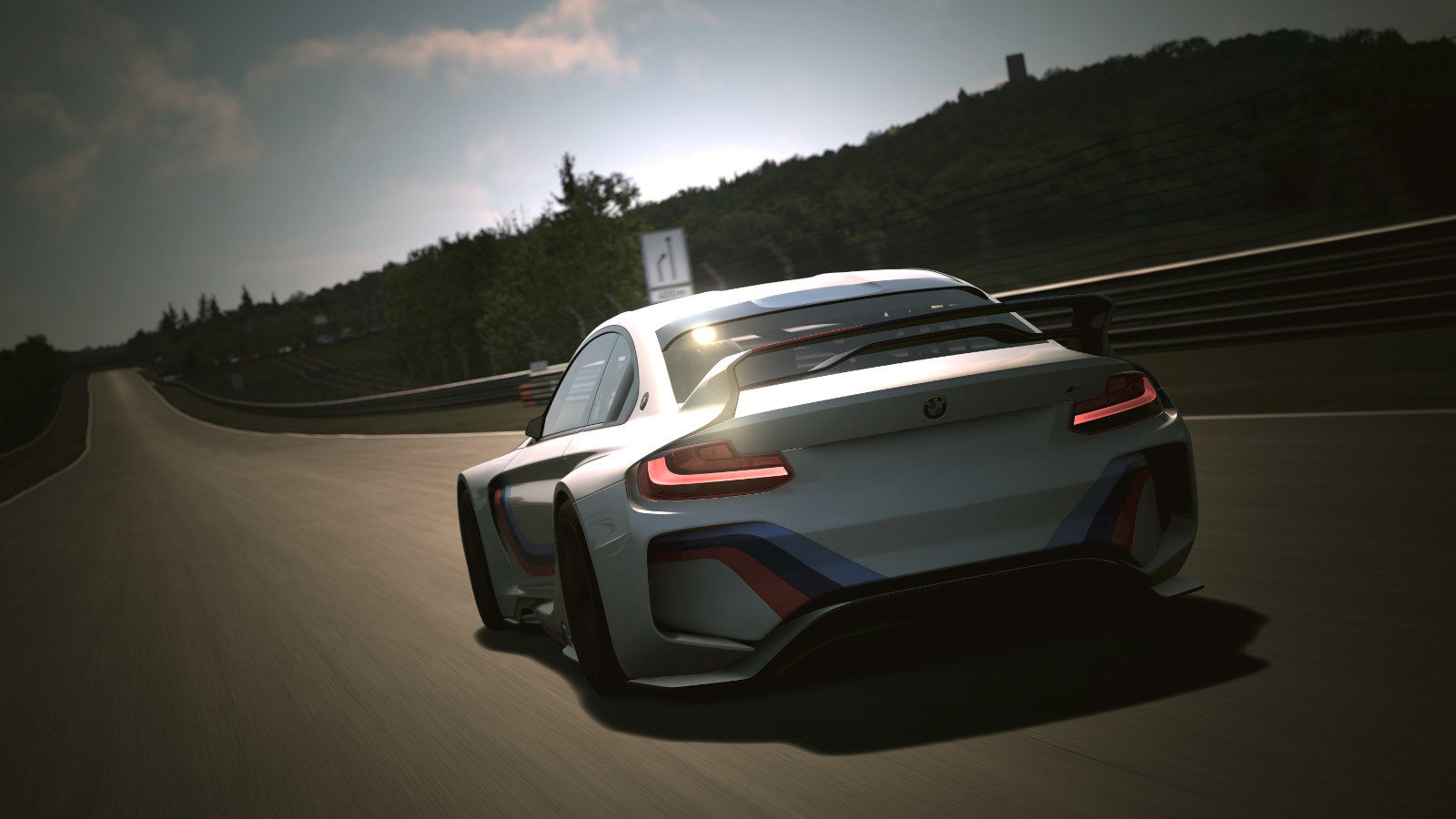 Vision Gran Turismo is a project that allows manufacturers to design virtual concept cars for the Gran Turismo series of games. BMW recently released their design, the BMW Vision Gran Turismo.
The BMW Vision Gran Turismo follows in the tradition of the historic BMW touring cars of the 1970s. Painted in classic BMW colors that trace the flow of the airstream, the car is designed to look like it's going fast, even when it's sitting in the pits. The car features front and rear spoilers to produce downforce and help stick the car to the road. Carbon fibre is used to help keep weight down.
Powered by a 3.0 liter TwinPower Turbo inline 6-cylinder engine developed by the M division, the car makes 549 HP between 6,200 RPM and 7,300 RPM and 499 ft-lbs of torque at just 1,900 RPM. Power is sent to the rear axle via a 6 speed sequential gearbox that is shifted using gearshift paddles mounted on the steering wheel. With a perfect 50:50 weight distribution and a light weight of only 2,600 lbs the BMW Vision Gran Turismo delivers the performance and handling expected from an uncompromising BMW race car.
The BMW Vision Gran Turismo is now available to drive in Gran Turismo 6 on the PlayStation 3, and look for more models from other manufacturers to be released in the future.