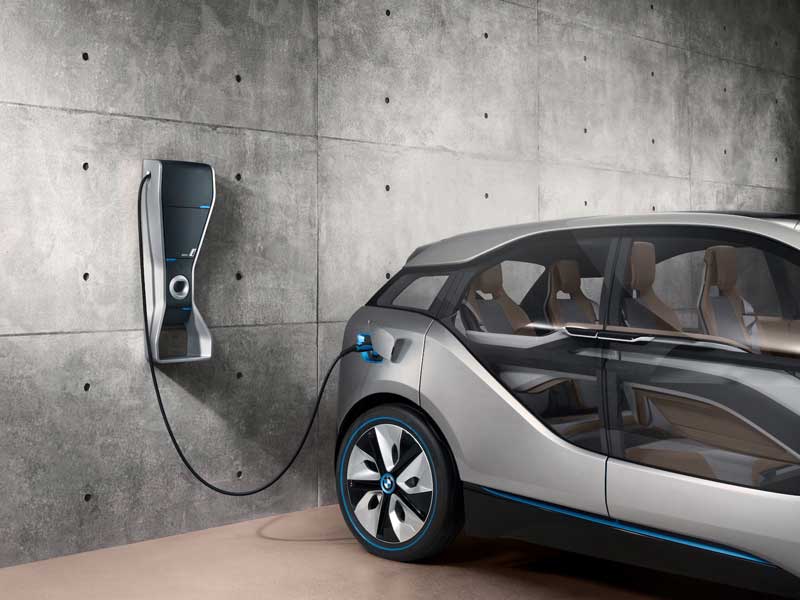 bmw i-wallbox
The i Wallboxes are BMW's home charging stations for users who have a private parking space at their house or apartment, allowing them to recharge their BMW i vehicle (whether it is an i3 or an i8) quickly, safely, and easily. There are currently two different models available, the Pure and the Pro.
The i Wallbox Pure helps to ensure that the charging process is simple and reliable. As soon as the charge cable is connected from the Wallbox to the car, the charging process starts automatically. The charging process can be interrupted at any time by pressing the stop button. Depending on the available electrical supply, the i Wallbox Pure can deliver a maximum charging power of 7.4 kW. Under optimal conditions, this is enough energy to charge an i3 to 80% in under three hours, and an i8 to 80% within two hours.
The i Wallbox Pro is a bit more advanced, and adds a colour touchscreen display that shows the amount of energy going into the battery, where the energy is coming from, and information from previous charge cycles. It also adds the ability to store several different user profiles. The i Wallbox Pro can be connected to a solar generator (such as the BMW Solar Carport), and can also be easily integrated into smart home or local energy management systems.
Like the BMW i series of cars, the i Wallboxes are also produced to a large extent from recyclable materials. If you require installation of a Wallbox, the BMW i Wallbox Installation Service can help get you up and running, after a comprehensive consultation and individual on-site inspection. BMW offers an Online pre-check to determine whether or not your location is suitable for an i Wallbox. Depending on your house, the electrical system may need to be expanded.