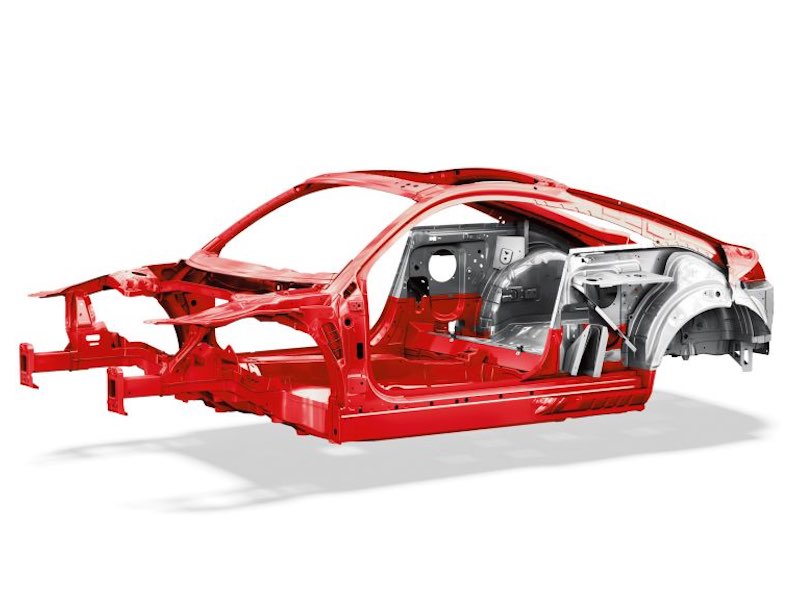 audi tt space frame ・ Photo by Audi Media Services
The Audi Space Frame (or ASF) is a self-supporting aluminum body that was introduced in 1994 for the second generation A8 and is now used in a few models including the A7, A8, and R8. The Audi Space Frame uses a combination of three different types of components (extruded sections, diecast components, and aluminum panels) in order to provide the right balance of light weight and high strength.
Audi (through its ancestors NSU) has over 100 years of experience making automobiles largely out of aluminum, and is now years ahead of most other manufacturers when it comes to working with the material. Using aluminum, the ASF reduces body weight by almost 50% when compared to a normal steel version. The benefits of the high strength and decreased weight include improved performance, better handling, and lower fuel consumption.