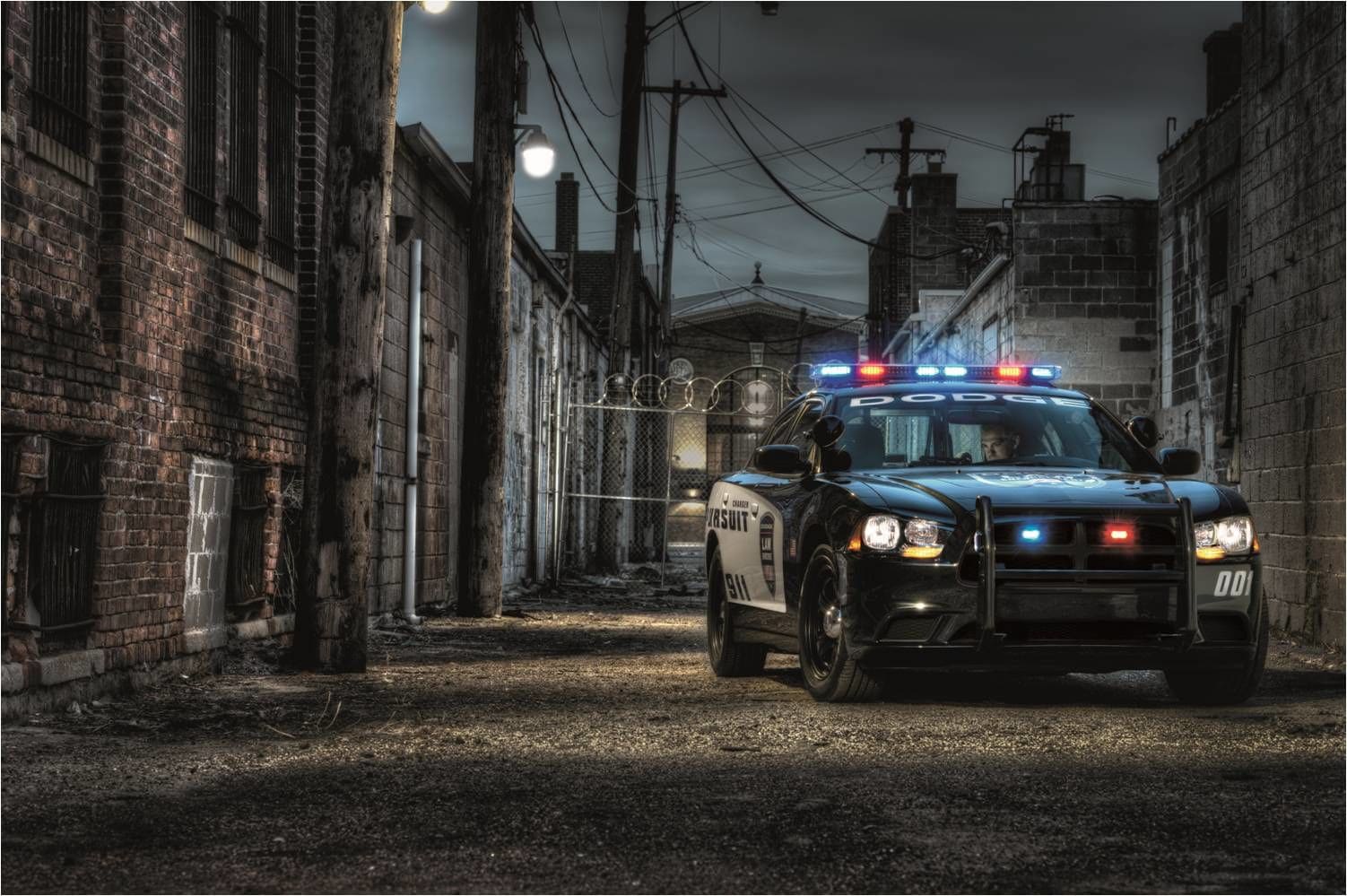 The 2014 Dodge Charger Pursuit is available with an advanced all-wheel drive (AWD) system, providing maximum traction, even in the slipperiest of conditions. The Charger Pursuit AWD's advanced active transfer case and front axle disconnect system automatically enables the system when necessary, while maintaining the performance, handling, and fuel efficiency of a rear wheel drive (RWD) car, though the all wheel drive system does add around 200 lbs to the car's weight.
For 2014 the Charger Pursuit V8 gets larger diameter high-performance brakes (a huge 14.5 inches on the front wheels) behind 18 inch steel wheels shod in 225/60-18 tires to increase stopping power. All that stopping power is necessary because the V8 delivers a best in class 370 HP and 395 lb-ft of torque. When sent through the 5-speed AutoStick transmission that grunt is enough to get the car from 0 to 60 miles per hour in less than 6 seconds.
Other features of the Charger Pursuit include Police-specific Secure Park to prevent idling vehicles from being driven away without the key fob in the vehicle, a revised rear fascia with robust exhaust tips to help prevent damage when crossing medians, and an upgraded fuel pump for added durability. The cars also receive a camber link change in the rear suspension for enhanced high speed and braking performance. Options include light bars, push bumpers, and an Entire Fleet Alike Key. Mopar even offers factory-installed horizontal or vertical vinyl graphics, as well as upfit packages, allowing for one-stop shopping for law enforcement customers.