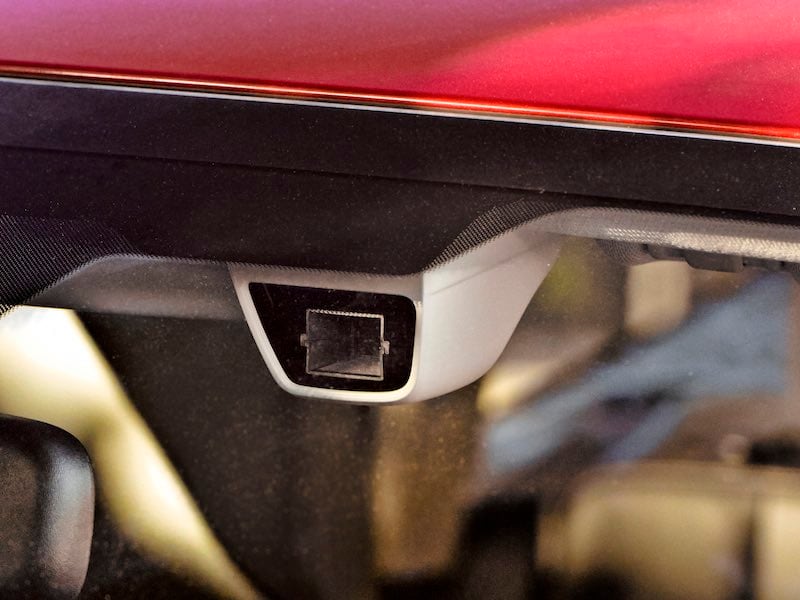 2014 subaru forester with eyesight ・ Photo by Subaru Media
Subaru recently announced the debut of its EyeSight driver assist technology on the European market, following its introduction to the Japanese, Australian, and North American markets. The original EyeSight system was the first system to only use stereo camera technology to detect obstacles, including pedestrians and cyclists, working almost like a second set of eyes on the road (and an extra foot on the brake pedal). Subaru considers the system to be the most significant leap in crash prevention since the introduction of their Symmetrical All-Wheel Drive system. The latest generation of the system has remodelled the stereo cameras to extend the field (and distance) of vision by around 40%, and includes four different types of preventative assistance to the driver.
The Adaptive Cruise Control system maintains a set speed and safe distance from the car ahead. The system is capable of bringing the vehicle to a complete stop using the brakes, and then getting back up to speed when traffic starts to flow again.
The Lane Departure and Sway Warning system is designed to notify the driver when they begin to drift out of their lane. A chime will sound when the driver gets too close to another lane, helping to keep going in the right direction and preventing momentary distractions from having dire consequences.
Pre-collision Braking will gradually slow or stop the car when it detects a panic braking situation in front of you. The system can often react faster than the driver, helping to prevent or minimize a collision.
Pre-collision Throttle Management is designed to cut engine power if it detects a potentially hazardous obstacle in your way. By reducing engine power, it helps to reduce the potential impact force and can reduce frontal impact damage.
Together, these four systems give the Subaru vehicles equipped with the EyeSight technology the highest possible "superior" rating in tests by the Insurance Institute for Highway Safety (IIHS) assessing the performance of front crash prevention systems and the highest possible JNCAP ASV+ rating by the Ministry of Land, Infrastructure, Transport and Tourism and the National Agency for Automotive Safety & Victim's Aid (NASVA) in Japan.
The EyeSight driver assist technology is available as an option on many of Subaru's vehicles, including the Impreza, Legacy, Outback, and Forester.