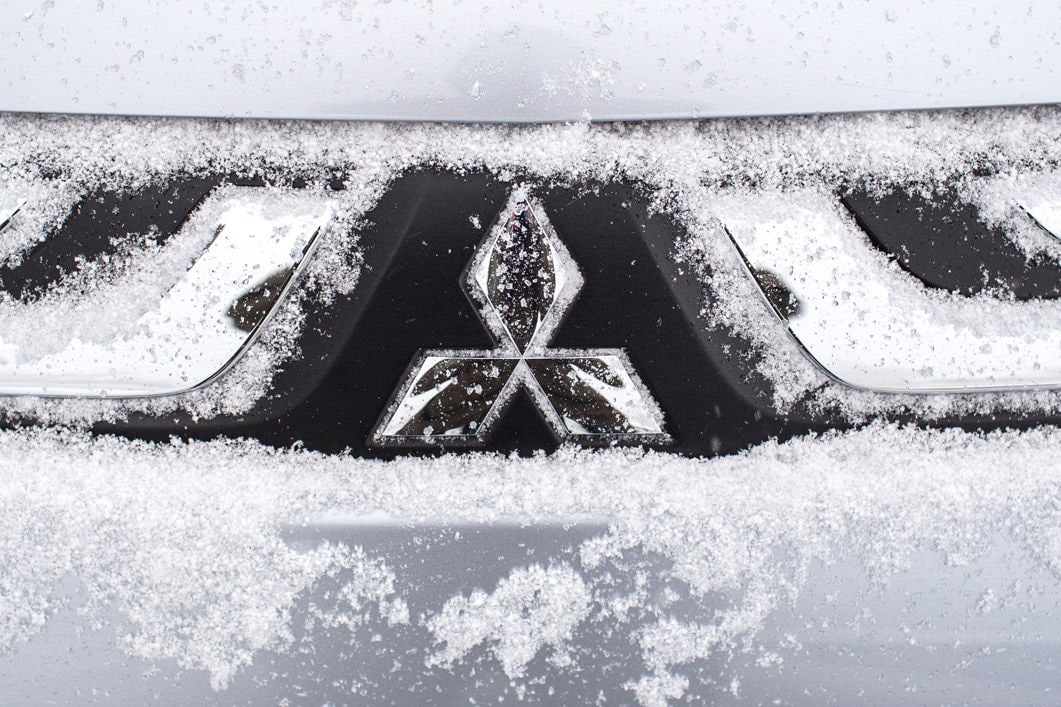 Mitsubishi Drive@earth is the philosophy of being mobile and able to enjoy the different types of landscape available to us on our planet, while also being respectful of the environment. The @earth TECHNOLOGY is the technology that allows Mitsubishi to deliver on their Drive@earth promise, and includes continuously variable transmissions (or CVTs) to keep the engine running at its optimal speed and Mitsubishi Innovative Valve timing Electronic Control system (or MIVEC) to control both intake valve timing and valve lift, in order to increase power output while also lowering emissions and fuel consumption. Other technologies include Auto Stop & Go (or AS&G) to automatically decrease idling time when stopped and Deceleration Energy Recovery to generate more power when the vehicle is decelerating, reducing the load on the engine when cruising and thereby improving fuel economy and reducing CO2. Mitsubishi also has Flexible Fuel Vehicles (or FFVs) that can run on gasoline and bioethanol, clean diesel engines, Plug-in Hybrid EV Systems (or PHEVs), as well as all-electric vehicles such as the i-MiEV and MINICAB-MiEV.
Mitsubishi has even been working on making their cars easier to recycle. Their 'Harness Design Guideline' takes into account how easy it will be to dismantle the wiring harnesses and motors and remove them from the car for further recycling. They also use easily recyclable materials such as thermoplastic resin for almost all interior and exterior parts such as the bumpers, radiator grilles, and instrument panels. When these parts have reached the end of their lives they can be made into resin pellets and then recycled into new parts such as battery or wheelhouse covers. Mitsubishi is also using Green Plastic, made using plant-based materials such as oil from cashew nut shells and molasses from sugar kane. Mitsubishi has also been working for years to reduce the amount of dangerous lead (sometimes used in fuel tanks), mercury and cadmium (often used in instrument panels), and hexavalent chromium (used as a protective film for parts with a zinc coating).
On the driving pleasure side of things, some of Mitsubishi's vehicles include 4-wheel drive to improve traction, an Active Center Differential (or ACD) to distribute power between the front and rear wheels, Active Yaw Control (or AYC) with brake control to distribute power from side to side, and the S-AWC Integrated Vehicle Dynamics Control System. Mitsubishi @earth TECHNOLOGY safety features include RISE, the Reinforced Impact Safety Evolution Body to absorb impact energy, a body designed to reduce impact forces to pedestrians, a Whiplash Injury Reduction Seat, and Hill Start Assist (or HSA) to prevent the vehicle from rolling backwards when starting off from an incline.