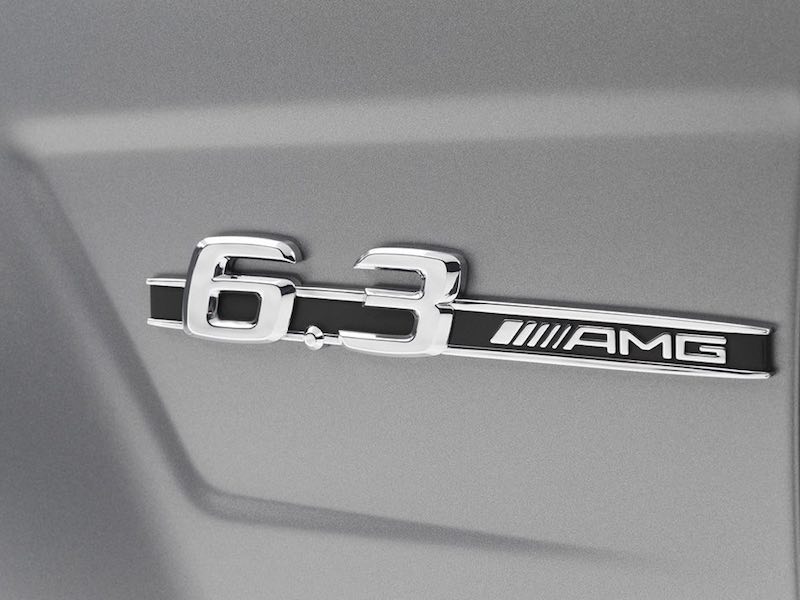 mercedes amg badge
AMG is the name that Mercedes applies to their highly tuned performance vehicles. While AMG is currently owned by Mercedes, it was started as an independent company by Hand Werner Aufrecht (the A in AMG) and Erhard Melcher (the M) in Großaspach (the G), Germany. The two engineers had been working on Mercedes 300 SE racing engines when the company discontinued motorsport activities and decided to spend their spare time continuing the project on their own. In 1965, their 300 SE engine won 10 races in the German Touring Car Championship.
In 1966, Aufrecht and Melcher decided to leave their jobs at Mercedes to concentrate on their business, and in 1967, they founded AMG. Their engines were popular with race teams, and in 1971, they won their class in the 24 Hours of Spa and finished second place overall in a large AMG Mercedes 300 SEL 6.8. During this time, they also started selling upgrade packages for various Mercedes models, which included engine modifications, suspension and wheel upgrades, and body kits. In 1984, AMG developed a cylinder head with 4 valves per cylinder, and the 32V DOHC V8s equipped with these heads were fitted to top-of-the-line AMG engines.
In 1986, the iconic AMG Hammer was released, based on the W124 E-Class. The 5.6-liter engine was equipped with the DOHC cylinder heads and made 360 HP, making the Hammer the fastest sedan of the time. Since the release of the Hammer, AMG has continued to build and sell high-performance versions of Mercedes vehicles.
Also in the late 1980s, AMG and Mercedes started working together as official racing partners. One of their projects was the 190 racecar, run in the DTM (German Touring Car Masters) series. Between 1988 and 1993, these AMG cars won 50 DTM races with the support of Mercedes. In 1990, AMG and Mercedes came to an agreement that would allow AMG vehicles to be sold at Mercedes dealerships and would have the two companies jointly develop vehicles. In 1993, the C 36 AMG was released, the first vehicle developed together as part of the agreement.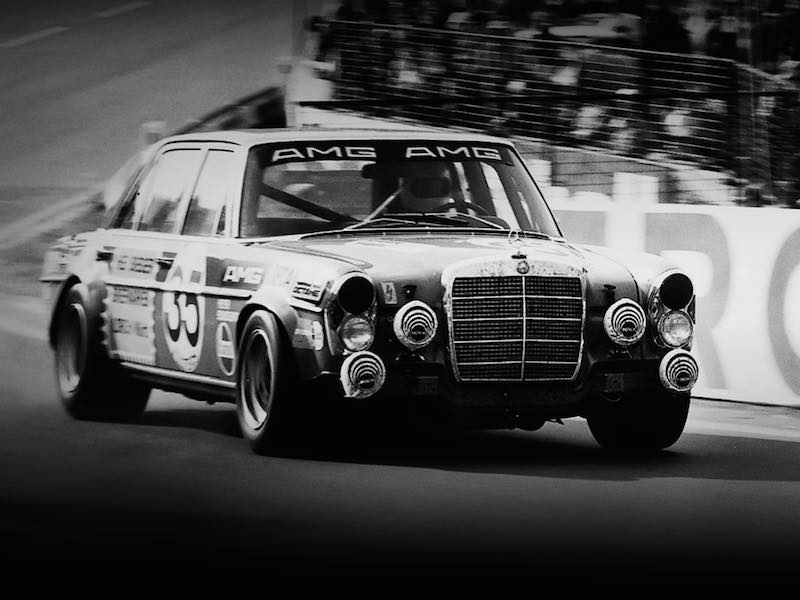 In 1999, Mercedes acquired a majority stake in AMG, and by 2005 they owned 100% of the company. Today, AMG continues to develop vehicles, and the AMG package is available on many Mercedes models. The packages include unique styling and aerodynamic upgrades, suspension modifications, and of course, the powerful hand-built AMG engine. For a bit more performance, there are AMG S-Models with slightly more power. If you want a track-ready car, AMG offers the Black Series models with even more power.
AMG also still sells high-performance engines as well, supplying the engines for Pagani's Zonda and Huayra supercars. The company has also continued their involvement in motorsports, racing in DTM, the FIA GT3 European championship, and in Formula 1 with the MERCEDES AMG PETRONAS race team and MERCEDES AMG High-Performance Powertrains. AMG cars have also served as the Formula 1 Safety Car and Medical car since 1996.