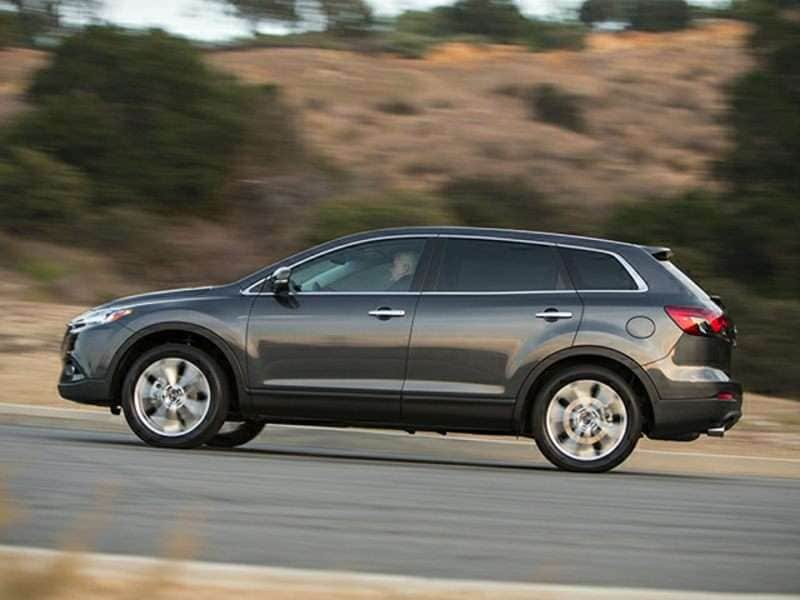 2015 mazda cx-9
Mazda uses the term i-ACTIVESENSE to cover their entire series of advanced safety technologies. i-ACTIVESENSE includes both active safety technologies that help make drivers aware of potential hazards and pre-crash safety technologies that help to avert collisions or at least reduce their severity if they can't be avoided.
The active safety technologies include all the regular systems, including the Dynamic Stability Control system (DSC) to help keep the car on the road and heading in the right direction, the Traction Control System (TCS) to help get you moving, the 4-wheel Anti-lock Braking System (4W-ABS) to help you stop, and the Lane Departure Warning System (LDWS) that warns the driver when they stray from their lane.
Being able to see where you are going is key to safety, so on some models i-ACTIVESENSE includes the Adaptive Front-lighting System (AFS) that helps provide light where you need it most by pointing the headlights in the direction of travel, and High Beam Control (HBC) that automatically switches off the high beams when other vehicles' headlights or taillights are detected or when high beams are unnecessary.
To help prevent you from colliding with the car in front of you, Mazda also has a Forward Obstruction Warning (FOW) that visually and audibly warns the driver of vehicles or obstacles in front of the car when detected using radar, Brake Assist to maximize braking pressure, Electronic Brake Force Distribution (EBD) to optimally distribute braking power between the front and rear wheels, and the Mazda Radar Cruise Control (MRCC) to automatically maintain a safe distance between your vehicle and the one in front.
To prevent damage to the rear of your vehicle, i-ACTIVESENSE features a Rear Vehicle Monitoring System (RVM) that uses radar to warn drivers of cars approaching from the rear when changing lanes, an Emergency Signal System (ESS) that uses the hazard lights to help warn following drivers of sudden braking manuevers, and Hill Launch Assist (HLA) to help get the car moving smoothly when stopped on a slope and prevent the car from rolling backwards.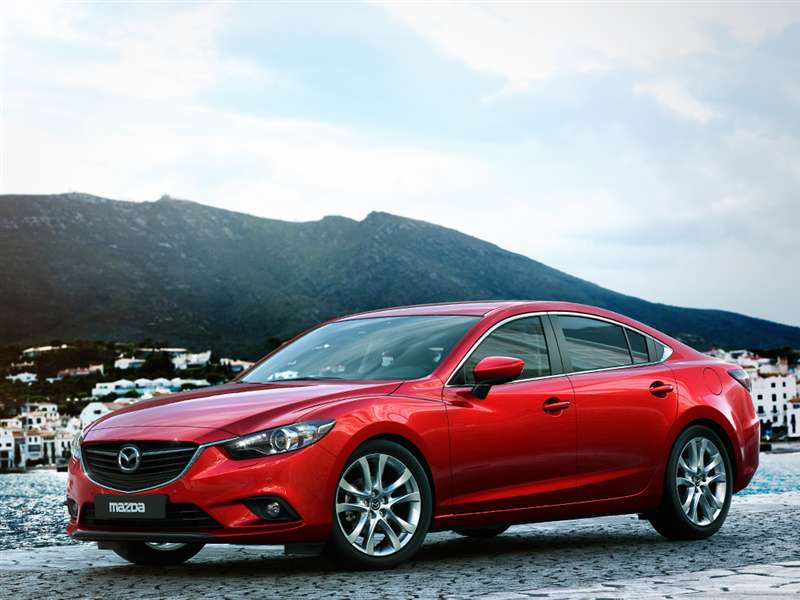 Photo by Mazda
If these systems aren't enough to help the driver avoid an accident, the pre-crash safety technologies should at least be able to minimize the damage. At low speeds, when the Smart City Brake Support (SCBS) laser sensor detects a risk of collision it prepares the brake system for maximum braking, and can automatically apply the brakes and reduce engine output if the driver doesn't take action on their own. Smart Brake Support (SBS) is a radar based system that works at higher speeds and is capable of slowing the car via a two-stage brake operation. Acceleration Control for AT can help prevent unintended acceleration when the vehicle is stopped and an obstacle is detected in front of it.
Together these systems may not be able to eliminate accidents, but they should be able to reduce their frequency and severity.