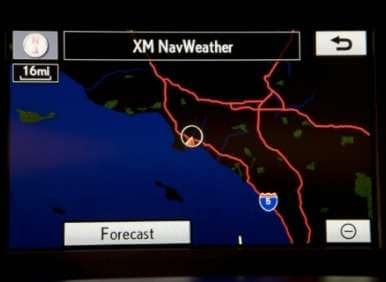 If you have been in a luxury car within the past five to seven years, you would have noticed two things: a controller to move around in the vehicle's infotainment system and the introduction of connected services (call for emergency services, navigation assistance, and the ability to use apps to name a few).
Lexus has their own version of each: Remote Touch (controller) and Enform (connected services). We're going to dive in and explain how each one works.
How Does Lexus Remote Touch Work?
Lexus Remote Touch is a controller that sits in the center console by the driver. The controller features two buttons (Menu and Map Voice) and a rocker switch sitting on the top. Below that is a fixed hand controller (think short joystick) that you place your hand or fingers on to move around the system. On the screen you have a cursor that moves around when you move the controller.
Think of using your computer with a mouse and how you use the mouse to move around and open programs. That's the same principal Lexus is using with Remote Touch.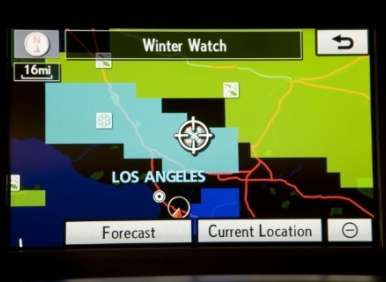 How Does Lexus Enform Work?
Lexus Enform has three main components: an embedded cellular connection that provides the phone and data for the system, a optional head unit that has the Enform software, and SOS Connect button.
Lexus Enform provides many functions for owners to use.
: Safety Connect's purpose is to provide emergency help at a moment's notice, without using your mobile phone. To start, there is an SOS Connect button which connects you to Safety Connect response center agent. The agent can send emergency services to your location via the vehicle's GPS and stay on the line until help arrives.
Another component of Safety Connect is Automatic Collision Notification. If the airbags deploy or your vehicle is involved in a rear-end accident, the system automatically notifies an agent who tries to make contact with the passengers. From there, the agent will notify local emergency services and direct them to your location.
Other features of Safety connect include Enhanced Roadside Assistance and Stolen Vehicle Location.
: Destination Services can help drivers find a specific place or plan a trip.
There is Destination Assist which connects you with a live response center agent to help you locate an address, business, specific restaurant, or a number of places and send directions right to your vehicle.
You can also plan trips from your home or smartphone via Enform's eDestination. eDestination uses a tool on LexusDrivers.com or the Enform app on your smartphone to plan it out. From there, eDestination can send your trip to the navigation system.
: New on certain 2013 Lexus models is the Enform App Suite. The Enform App Suite uses a smartphone with Lexus Enform application installed to give in-vehicle access to certain mobile applications. You can also control certain apps with the vehicle's voice-recognition system.
The Enform App Suite includes:
Bing: Search a continuously updated database of more than 16 million points of interest, get directions, and call.
Facebook Places: Check-in to a location
iHeartRadio: Stream over 750 local radio stations across the U.S.
MovieTickets.com: Search for movies, start times, and purchase tickets
OpenTable: Search for restaurants, read reviews, and make reservations
Pandora: Stream personalized stations you created
Yelp: Helps find local places to eat, sleep, drink, relax, or play. Provides reviews.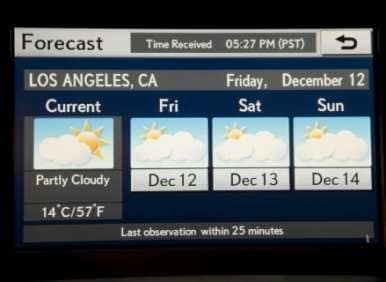 Which Lexus Vehicles Come Equipped With Remote Touch and Enform?
Lexus Remote Touch is available on the CT, ES, GS, RX, and the 2014 IS. Remote Touch is standard on the LS. Enform comes as an option on the CT, ES, GS, RX, GX, and 2014 IS. Enform comes as standard on the LS and the LX.