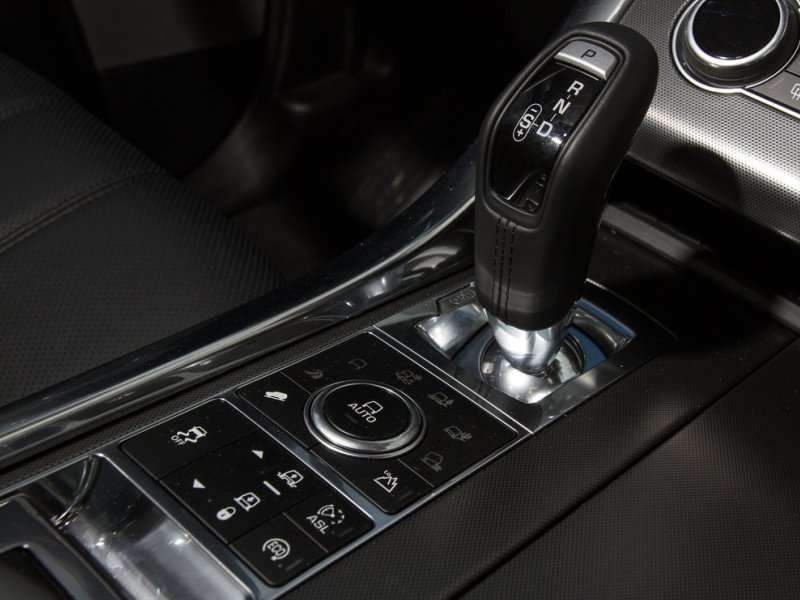 Land Rover's Terrain Response 2 is a system that allows the driver to choose from several different modes that are designed to optimize traction on different surfaces. Terrain Response 2 includes all of the main features and selectable driving modes from the first system, but also adds a new Auto mode. The system changes the transmission, suspension, and traction settings depending on the selected mode in order to optimize the vehicle for the expected terrain.
The driver can manually select General Driving mode (for normal on-road driving), Grass/Gravel/Snow mode (for hard slippery surfaces, including ice), Mud & Ruts mode (for driving on soft, muddy, or rutted ground), Sand mode (for soft, sandy ground like deserts and sand dunes), and Rock Crawl mode (for technical, uneven terrain and rock crawling).
The Auto mode configures the system automatically to allow for maximum performance in a variety of conditions. The system has been tested in various situations around the world in 20 different countries, with temperatures varying from -40 to +125 degrees Fahrenheit. Whether the system is in Auto mode or locked into one of the other modes, the Land Rover is full of engineering technology to get it through the worst obstacles.