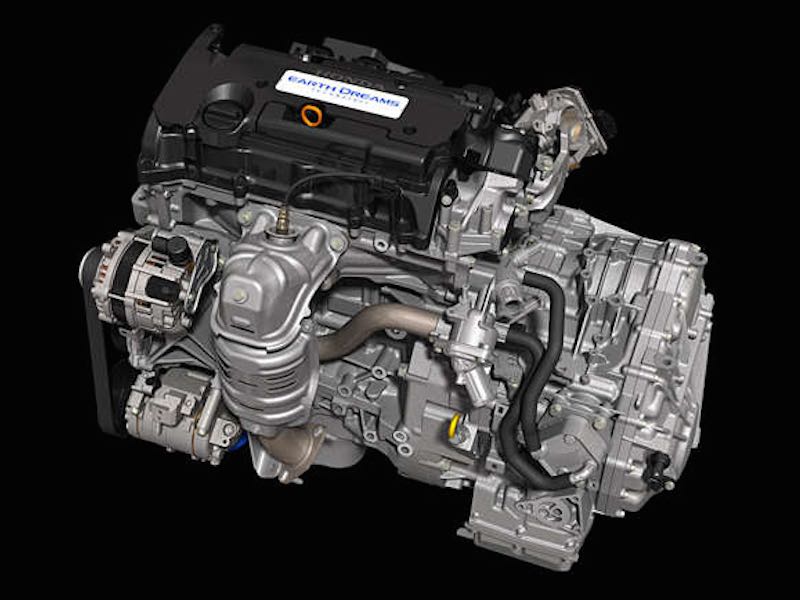 honda earth dreams
Honda Earth Dreams is a set of technologies designed to enhance both driving performance and fuel/energy efficiency by improving efficiency of internal combustion engines, transmissions (especially continuously variable transmissions, or CVTs), and hybrid systems. Eventually, Honda is aiming to have the most fuel-efficient vehicle in every class, and they have also set a goal that, by the year 2020, they will reduce CO2 emissions by 30% compared to 2000 figures.
On the engine front, Honda will continue to use their VTEC (Variable Valve Timing and Lift Electronic Control System) and VTS (Variable Timing Control) while adding direct injection and extensive friction reduction measures. They will also use Atkinson cycle engines, turbocharged engines, and electric water pumps in certain applications. On the transmission side, the goal is to provide a CVT that is both economical and fun to drive. By reducing the size and weight of the transmissions as well as by expanding their ratio ranges, they have seen substantial improvements in fuel economy.
Honda is also working in several areas when it comes to hybrid systems. Their hybrid systems include three different driving modes, the "EV driving mode" where the car runs on electric power, a "hybrid driving mode" where the car performs like a regular hybrid, and an "engine-connected driving mode" where there is a direct connection between the engine and the wheels. They have also developed electric SH-AWD for larger vehicles by combining a V6 engine with a hybrid system to provide acceleration comparable to a V8-powered vehicle and fuel economy equal to or better than that of a 4-cylinder engine.