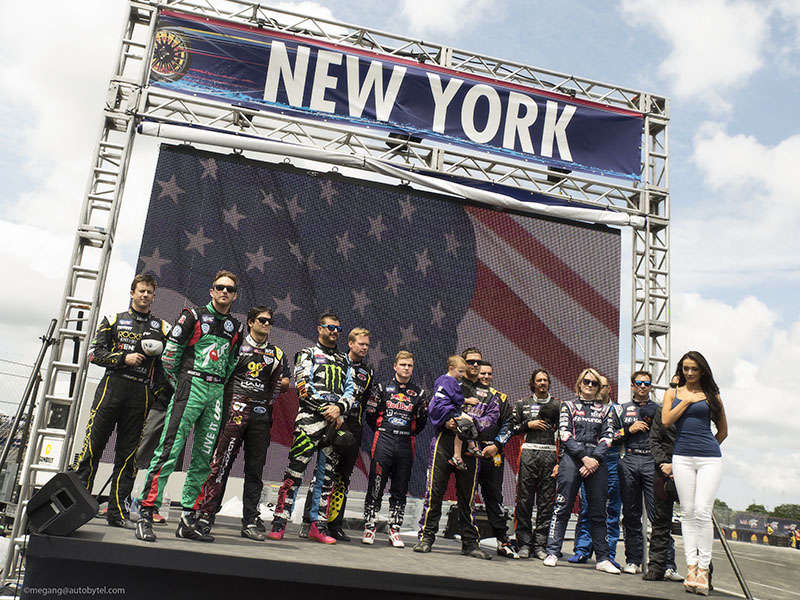 What is Global Rallycross ・ Photo by Megan Green
Red Bull Global Rallycross put down a track and brought their competitive series to Long Island's Nassau Coliseum July 19-20, 2014. In its fourth year since growing into a full-fledged series after the 2010 Los Angeles X Games, the race travels to different cities and build unique tracks in each.
The cars racing in GRC are production models refitted to withstand the demands of a standing start, hairpin turns, dirt, gravel, and other added hazards on the track as well as the table jump, a main feature in every city. Bucky Lasek drives the modified Subaru WRX STI seen in this photo.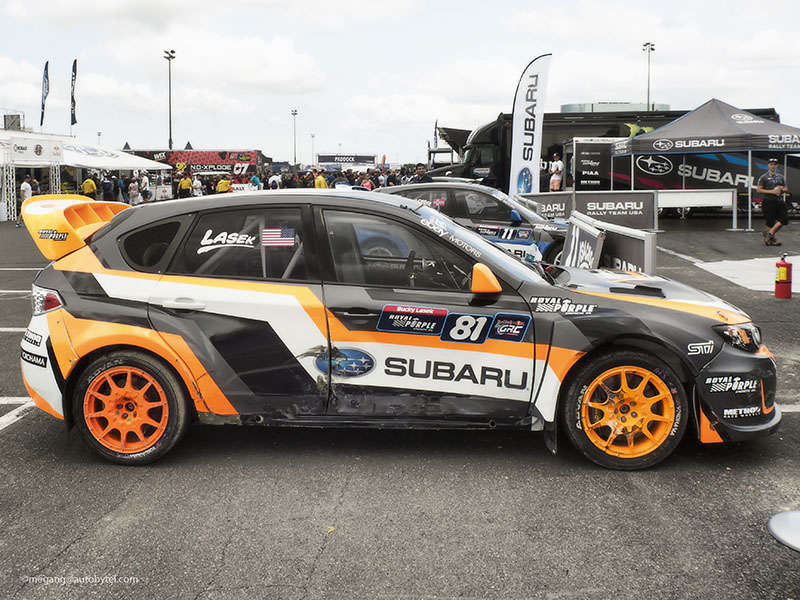 Photo by Megan Green
The Subaru team guts the four-door WRX and reconstructs the interior with the roll cage seen here. The driver's seat now sits about a foot back from the B-pillar.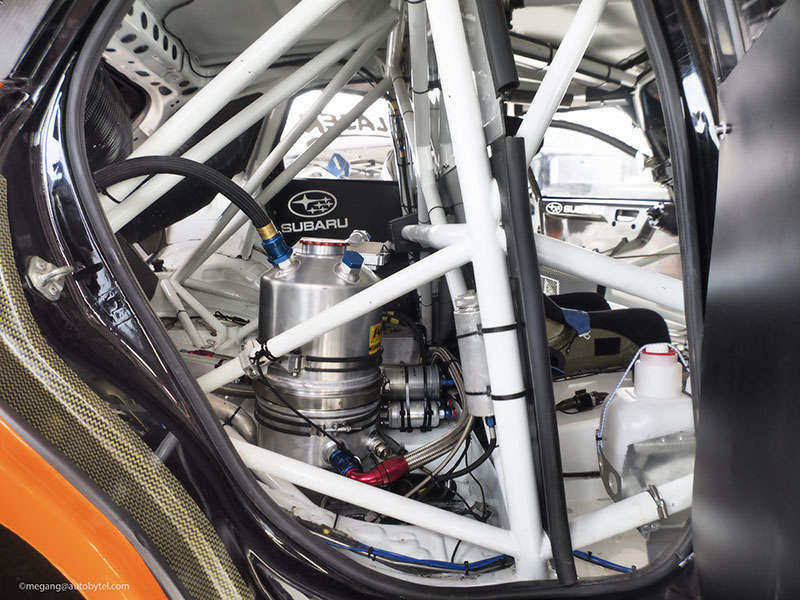 While the driver's door exterior is still steel, the passenger-side and rear doors - as well as the hood - are replaced with carbon fiber to keep the car's weight down.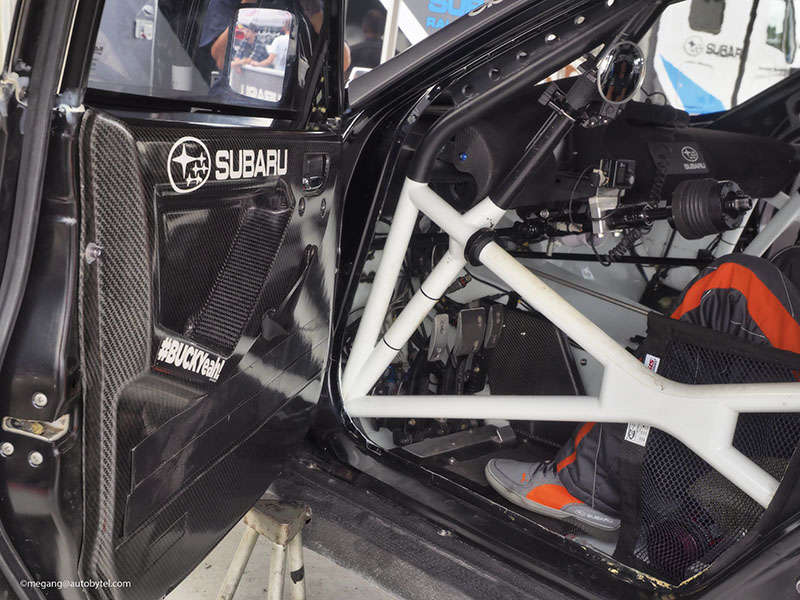 GRC races are fairly short at ten laps, so quick acceleration from a standing start is key. Under the hood is the 600 horsepower Subaru Boxer engine, going from 0-60 in two seconds. Many stock items on the Subaru WRX are retained, most notably the tail lights and door handles.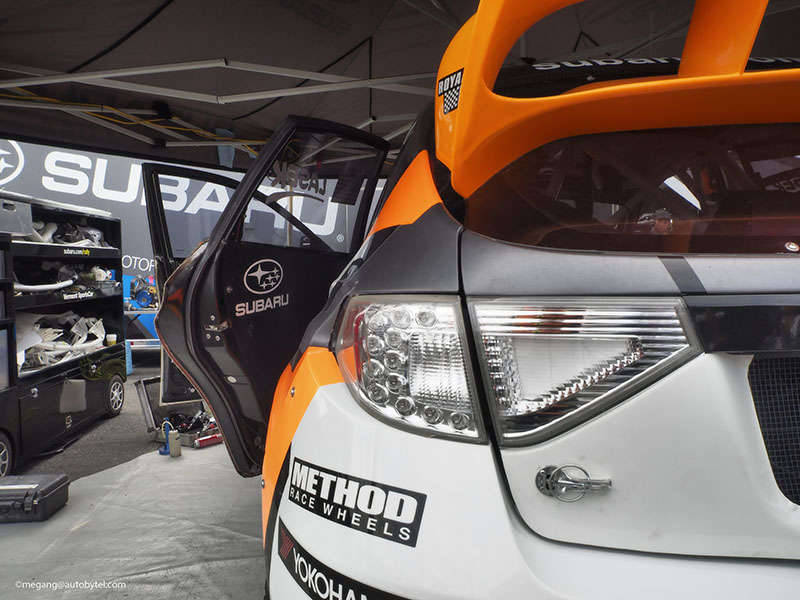 Drivers come to GRC from diverse competitive backgrounds. Bucky Lasek and Sverre Isachsen returned in 2014 to drive the Subaru WRX cars. Lasek comes to GRC from a quite famous skateboarding background, while Isachsen has won Norwegian and European Rallycross championships.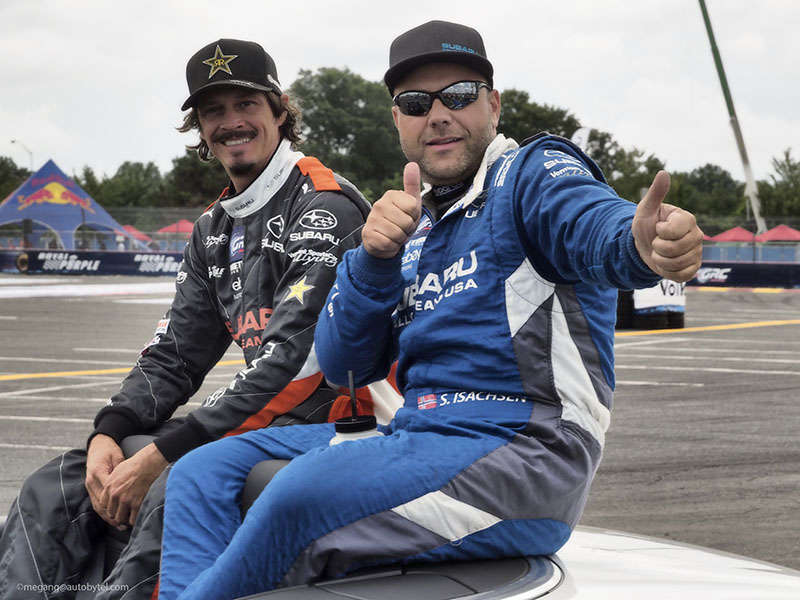 Photo by Megan Green
Volkswagen has signed onto GRC in 2014 as a major sponsor. Tanner Foust (pictured) and Scott Speed both drive for the Volkswagen team. Foust comes from a rally and drifting background, while Speed has raced both Formula One and stock cars in NASCAR.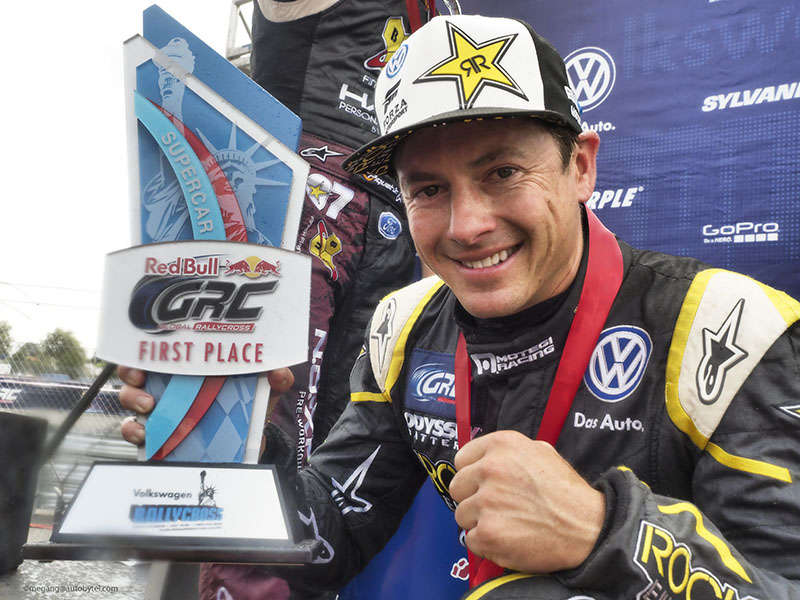 Photo by Megan Green
Foust and Speed currently drive the Volkswagen Polo for GRC, a mini hatch for the European market. The September 2014 Global Rallycross races in Los Angeles will see the VW team switch to racing in the GRC Beetle first revealed this past February at the Chicago Auto Show.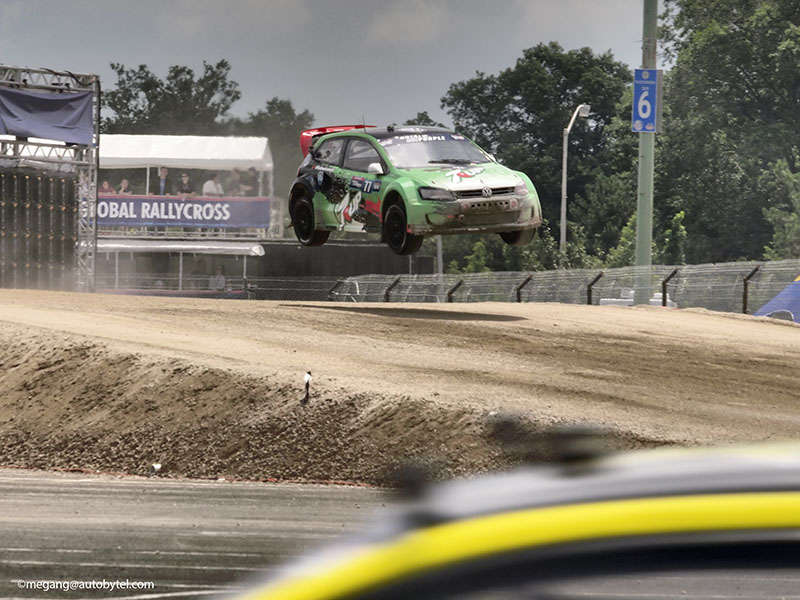 Photo by Megan Green
Rhys Millen has been competing in the Hyundai Veloster since GRC's inception. Millen comes to GRC from Formula D and also works as a movie stunt driver.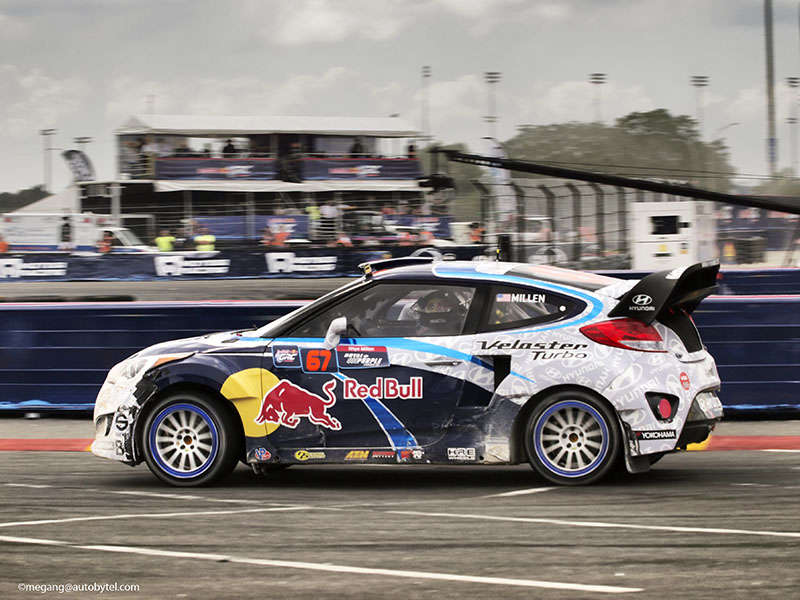 Photo by Megan Green
Joining Rhys Millen in a Hyundai Veloster is the series' first female driver, Emma Gilmour of New Zealand, center. Sarah Burgess signed onto Global Rallycross soon after, racing for the first time in a Chevrolet Sonic New York.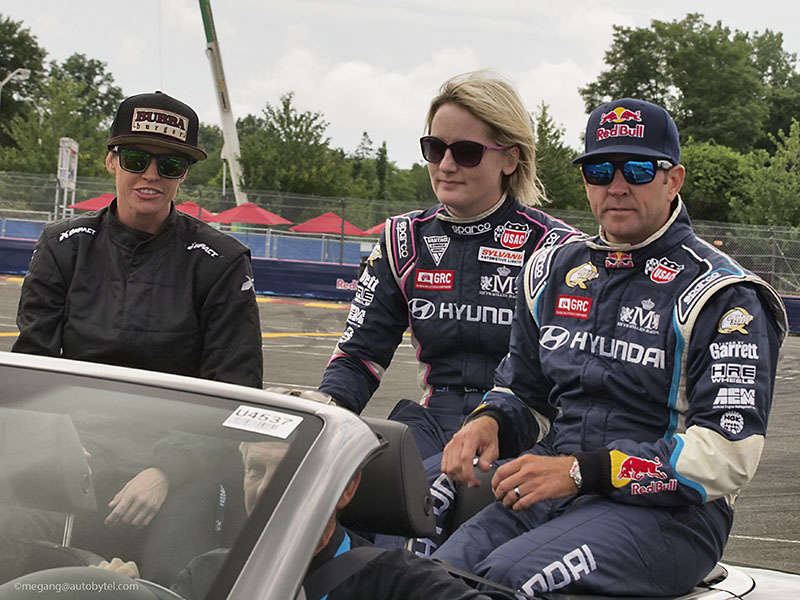 Photo by Megan Green
In 2013, Nelson Piquet Jr. competed in GRC driving a Mitsubishi Evo. This year, he has left that team and now drives a Ford Fiesta ST. He also began the season driving in both the Supercar and the Supercar Lites series to gain more track experience, but for New York, decided to just drive the Ford Fiesta.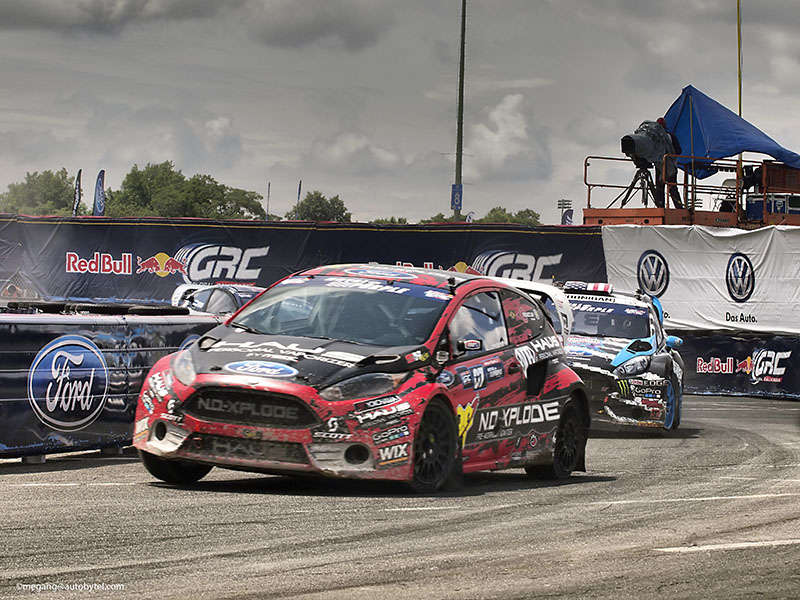 Photo by Megan Green