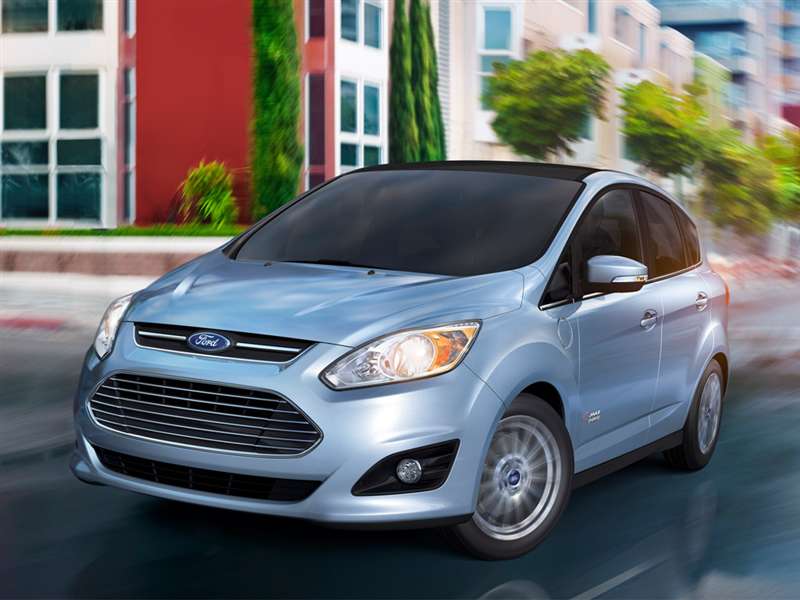 2015 ford cmax
Ford has announced that it is deploying a new driver assist system designed to eliminate or reduce the severity of frontal collisions involving both vehicles and pedestrians. The Pre-Collision Assist with Pedestrian Detection system uses a radar located near the bumper and windshield mounted camera to monitor the space in front of the vehicle. The system processes the information and compares it against a database of pedestrian shapes in order to help distinguish people from roadside scenery and objects.
If the system detects a risk of collision with another vehicle or a pedestrian it provides the driver with an audible and visual warning. If the driver doesn't respond to the warning, the car improves brake response by reducing the gap between the brake pads and rotors. If the driver still doesn't respond, the system can automatically apply the brakes, helping to prevent or minimize the collision.
Ford is careful to remind drivers that while the system may be helpful in some situations, it does not replace the driver and does have some limitations, especially at night, during low and harsh lighting conditions, or in certain weather conditions. Ford engineers have tested the system on closed test tracks using manikins as pedestrians, and then spent months refining the technology to ensure that it is reliable.
The Pre-Collision Assist with Pedestrian Detection system will complement Ford's other driver assist systems, including the lane-keeping system with lane-keeping aid, Blind Spot Information System (or BLIS) with cross-traffic alert, adaptive cruise control and collision warning with brake support, and active park assist.
The system will debut on the 2015 Ford Mondeo (available in Europe), and will then roll out to other Ford and Lincoln vehicles around the world.