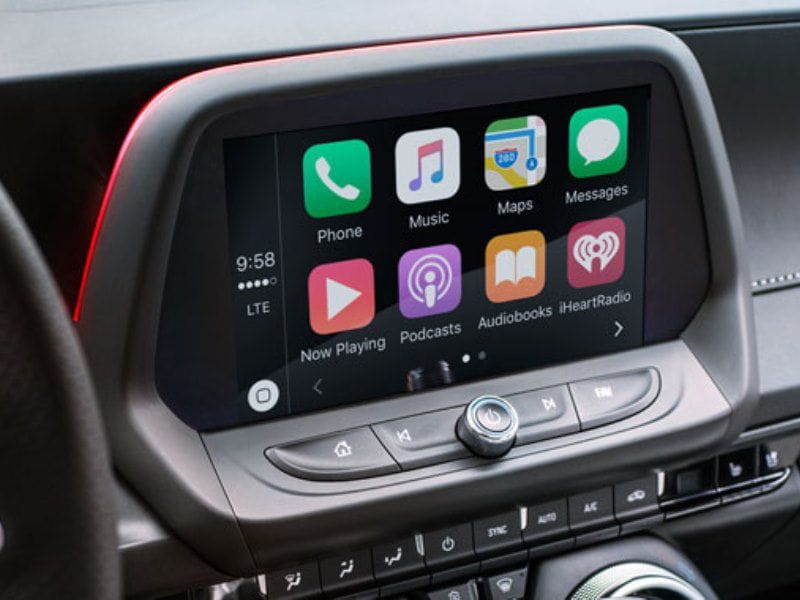 2017 chevrolet camaro mylink entertainment ・ Photo by Chevrolet Media
Many automakers have begun to offer more advance features with their infotainment systems, such as internet radio, gas price information, news, and weather. With this, automakers have come up with new, catchy names to promote it. For GM, their new infotainment system wears two different names depending on the brand. Chevrolet calls their system MyLink, while Buick and GMC call theirs Intelilink. Different names, same system.
How Does MyLink/Intelilink Work?
MyLink and Intelilink begins with a color touchscreen radio that can vary in size dependent on the vehicle. The touchscreen houses an easy to use interface that allows a user to access the functions of the system such as AM/FM/Sirius XM radio, CD player with MP3 playback, auxiliary and USB, and Bluetooth hands-free and streaming audio.  
Now certain GM models have different variations of MyLink/Intelilink. An example would be the Chevrolet Spark and Sonic which use a MyLink system with no cd slot and have a different user interface. The Spark and Sonic's MyLink system also have of having navigation and traffic updates via a smartphone app called BringGo.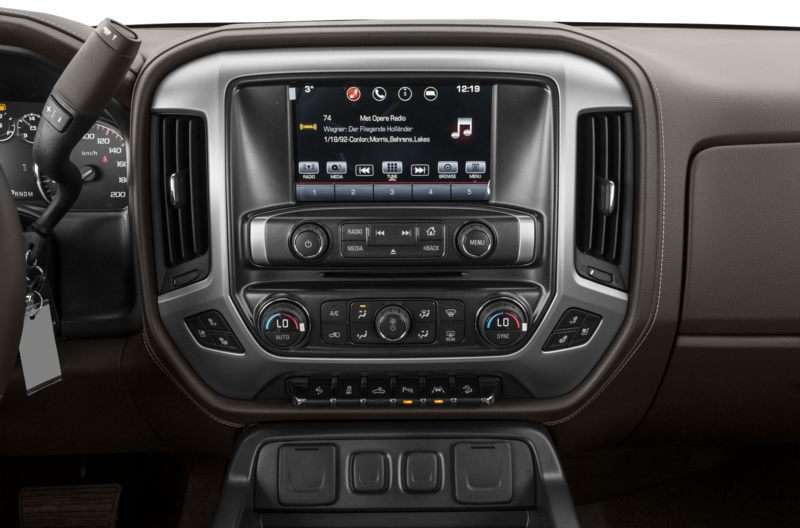 Navigation and Traffic Info
Optional on MyLink and Intelilink is navigation and traffic information.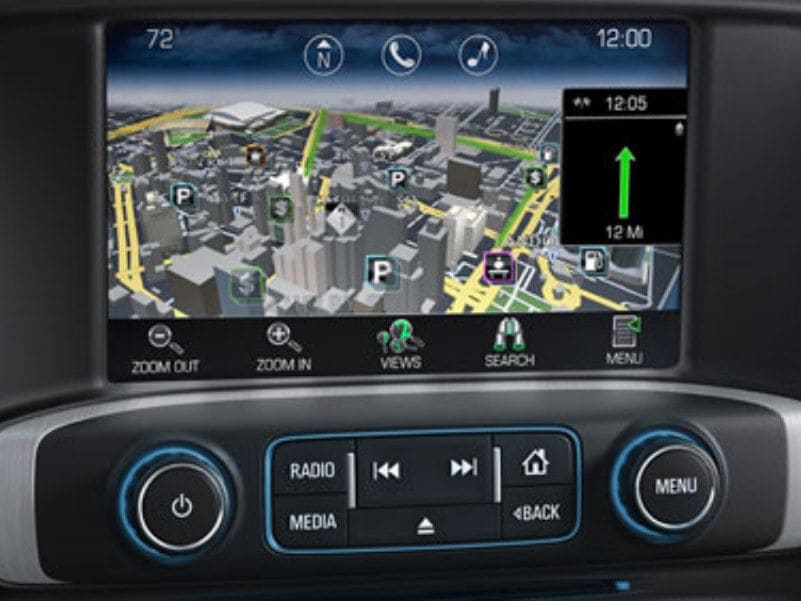 Photo by GMC Media
Traffic, Weather, and More
Other items MyLink and Intelilink provide are gas prices, traffic information, weather, and much more.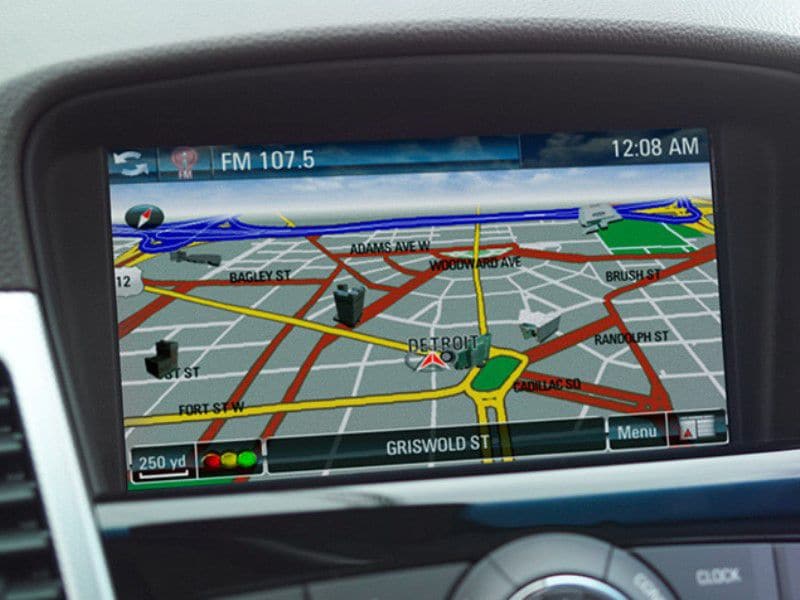 Photo by Chevrolet Media
Connect to Your Smartphone
MyLink and Intelilink also come with two audio options that use your Smartphone's data connection to connect with.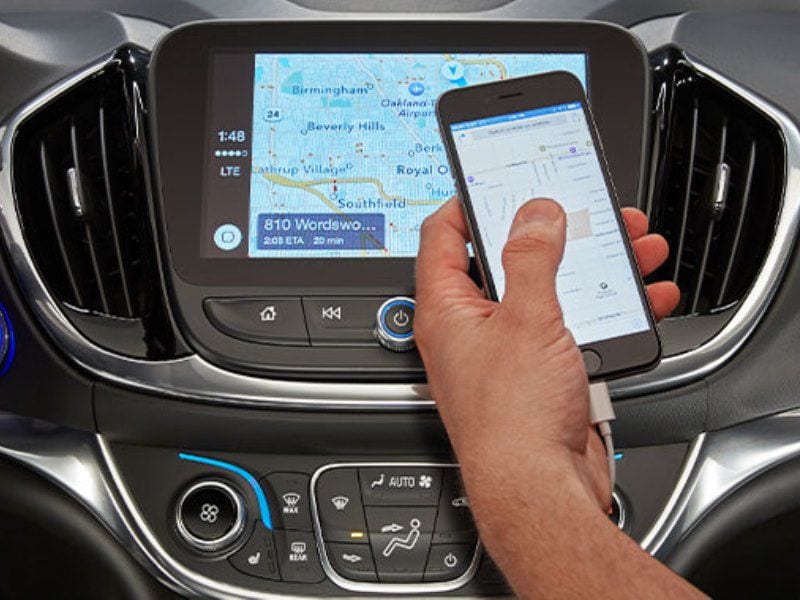 Photo by Chevrolet Media
Radio Apps
There's Stitcher SmartRadio which streams podcasts and radio shows, and Pandora Internet Radio.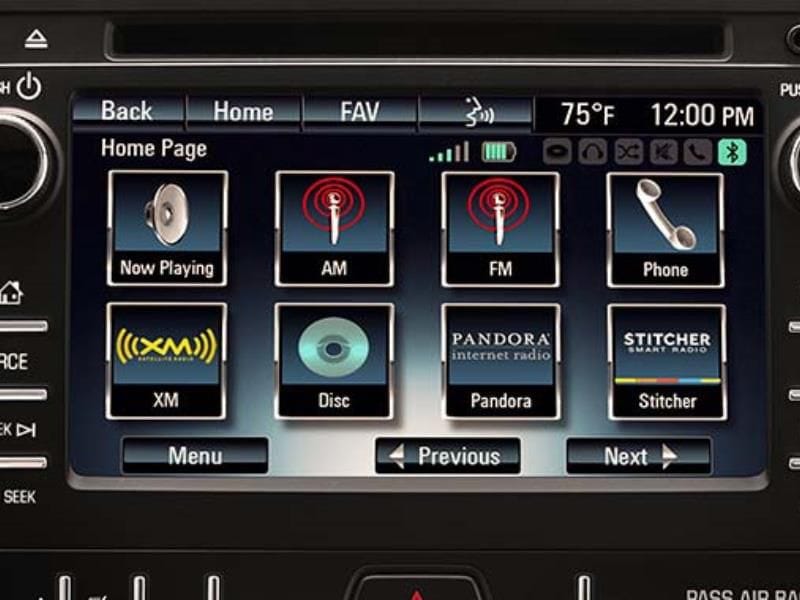 Photo by Chevrolet Media
How Do I Know My Car Is Equipped With MyLink and Intelilink?
GM began to roll out MyLink and Intelilink onto a small group of 2012 model year vehicles and since that time, the amount of vehicles has been growing. To know if your vehicle has MyLink or Intelilink, look at the touchscreen when you start up the vehicle and you should see a MyLink/Intelilink logo pop up.