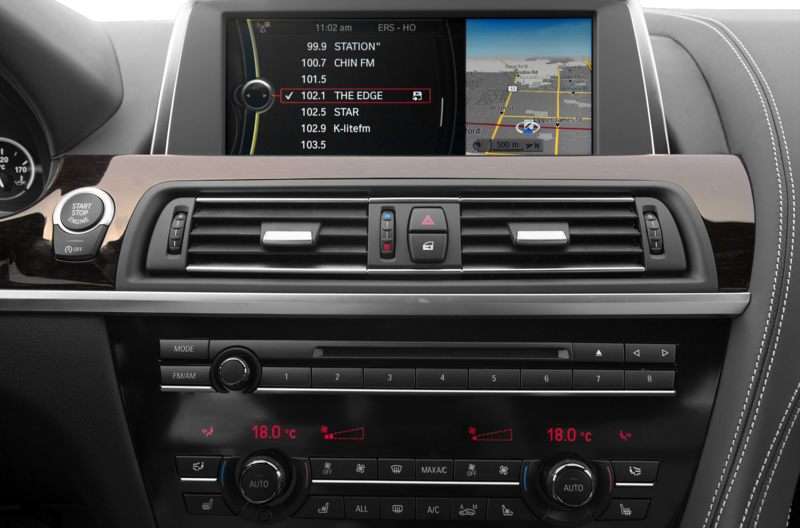 2015 bmw 640 gran coupe console
On some BMW models the instrument panel and Info Display are equipped with Black Panel Tecnology. With this technology, the instrument panel is matte black when the ignition is turned off, with only a few items like the scale markings on the dials visible. When the car is started only the instruments selected by the driver or relevant to their current needs appear.
The instrument cluster contains four classical dial gauges for the fuel level, speedometer, rev counter, and oil temperature. Extra information about current fuel consumption and driving range are displayed using integrated graphics. The wide and high resolution Info Display displays driving and safety-related information, including Check Control messages and status and warning signs from the Driver Assistance system.
The Info Display is also used for the navigation system's High Guiding and Lane Guiding system to give the driver precise instructions, especially in confusing situations like a complicated intersection. Using the steering wheel controls the Info Display can also show entertainment and communication content like radio stations, addresses, and telephone numbers.