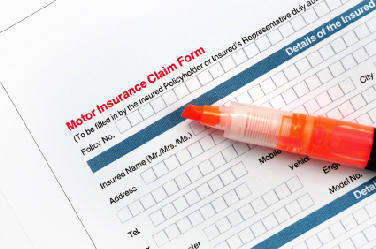 Buying a new car requires a lot of paperwork, and it's not unusual to spot unfamiliar terminology, such as auto warranty insurance. Auto warranty insurance is becoming more common amongst the other products and services offered to car buyers. To avoid over- or under-buying warranties and other service plans, it's helpful to understand how auto warranty insurance works before going car shopping.
Car Warranty Insurance Basics
A new car is a big purchase, and in most cases, it's protected accordingly. A brand new car should be backed by solid manufacturer's warranties; a late-model used car will often have some warranty coverage left over, or have optional extended warranty coverage available at the time of purchase. Many new car buyers don't keep – or expect to keep – their purchase beyond the expiration of its manufacturer's warranties. When these cars are sold or traded in, the owner isn't usually too concerned with the car's condition once the paperwork is signed. But those scenarios don't fit all car purchases. Some car buyers do make the investment with the intention of driving the car as long as possible, and aren't sure what to do after a few years, when the warranties are gone and the car really begins to show its age.  And consider all the used cars sold without any kind of warranty at all. There's no reliable way to be confident about the car's condition. These car buyers are prime prospects for auto warranty insurance.
These types of products, which may also be known by the name car warranty insurance or car repair insurance, function as prepaid service contracts. Whenever you purchase auto warranty insurance or car warranty insurance, you are essentially paying money up front in exchange for the company's agreement that it will compensate you for the costs of certain repairs to your car, according to your agreed-upon conditions and exclusions. Car dealerships, especially, usually refer to such arrangements (or very similar arrangements) as an extended warranty or a vehicle service agreement. The terminology doesn't really overlap (companies that market these products don't use the various names interchangeably), and these types of insurance companies market themselves differently than extended warranty providers. In practice, though, auto warranty insurance and car warranty insurance are simply other terms for an extended warranty, aftermarket warranty, or extended service contract.
Many auto warranty insurance providers say their available coverage is customizable. An auto warranty insurance policy can be created to cover only major automotive components and systems, or the whole car can be insured with a car warranty insurance policy that offers benefits similar to a bumper-to-bumper warranty. Some providers offer other a la carte coverage options, too, such as roadside assistance, towing to a repair facility, and travel expenses. Rental cars are sometimes a benefit to an auto warranty insurance policy. With some companies, it's also possible to cover other types of vehicles, like motorcycles and recreational vehicles.
It's not typical, and it's rarely found in a standard aftermarket warranty, but some aftermarket car warranty insurance policies do cover wear and tear damage (the standard deterioration your car experiences as a result of normal everyday use). These policies are usually quite expensive, since it's generally understood that wear and tear is a normal factor in the expense of car ownership.  Sellers of auto warranty insurance will say that this coverage is worth the extra cost, since the normal deterioration of many parts (like seals, gaskets, joints, and suspension components) leads to larger and more expensive problems. Some companies also sell auto warranty insurance policies for older cars with high mileage, which is also a fairly hard-to-find type of coverage. And though car warranty insurance is heavily marketed toward people currently car shopping, some providers will write policies for cars that their customers already own.
A similar product to auto warranty insurance is called mechanical breakdown insurance. Mechanical breakdown insurance, like car warranty insurance and extended service plans, are intended to pick up where your manufacturers' warranties leave off, after the standard coverage expires. According to companies that offer mechanical breakdown insurance, there are sometimes different rules and exclusions. For example, one of Geico's stipulations for mechanical breakdown insurance is that it must be purchased while your car is still fairly new – within 15 months of its original purchase date and with less than 15,000 miles on the clock. After a $250 deductible, the policy will reimburse for repair expenses that are not covered under a manufacturer's warranty; however, it specifically excludes replacement of wear parts (such as brake pads, clutches, and other parts with specific life expectancies) and damage due to collision.
Some policyholders get tripped up when it's time to actually submit a claim, and they discover the vagueness of their contract's language. For example, when shopping for an auto warranty insurance policy, pay particular attention to how deductibles are applied. In a situation in which multiple repairs are performed, the deductible often is applied separately to each procedure, even if the repairs are closely related. This will drastically and unexpectedly raise out-of-pocket expenses. Note also that most car warranty insurance policies require the customer to pay for repairs up front and submit substantial documentation for reimbursement, not unlike other types of insurance (like healthcare, homeowner's or regular auto insurance). Read the fine print, because like other types of insurance policies, auto warranty insurance contracts are often bogged down with limitations.
It's easy to find quotes online, but making the decision to actually purchase auto warranty insurance is a bit of a weighty decision. Check the Better Business Bureau, at the very least, before contracting with any company. The practices of many auto warranty insurance and extended warranty companies are more suspect than the regular insurance industries, in part because they are subject to less regulation and government oversight. Usually, the company that you buy a car warranty insurance policy from will not be the company you contact to settle a claim, so make sure you keep all your paperwork. Finding the auto warranty insurance policy that suits your needs best is only part of the battle – your car might be covered, but you still need to watch out for yourself!