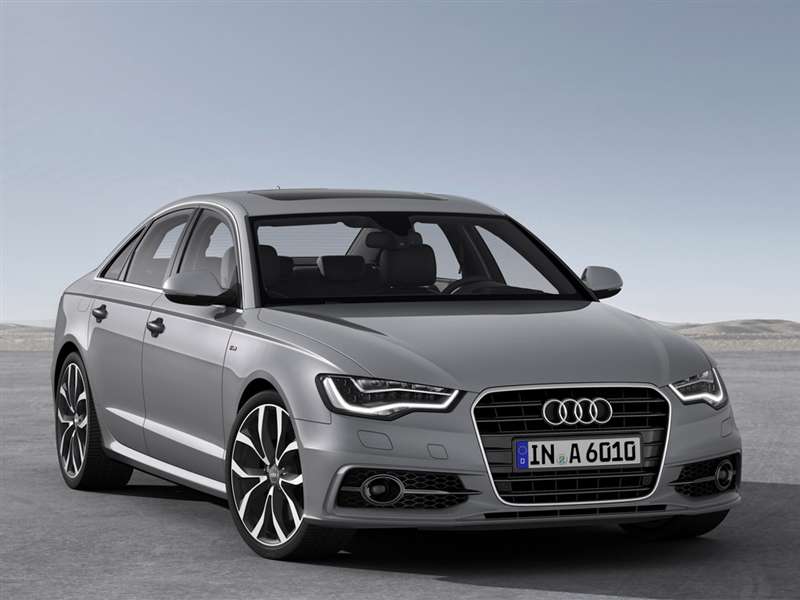 2015 audi a6
Audi has showcased a new 48 volt electrical system in their latest RS 5 TDI and A6 TDI concepts. The 48 volt electrical system works alongside parts of a traditional 12 volt system, but offers numerous advantages, both in economy and power availability. According to Audi, a conventional 12 volt alternator can only put out around 3 kilowatts (3,000 watts) of power, which is insufficient for modern vehicles, especially on cold days when the in-car accessories such as the heater's blower and rear defrost use most of the power available. A 48 volt alternator on the other hand can put out 10 kilowatts (10,000 watts) of power.
Higher voltages also mean that smaller wires can be used, lowering the weight and size of the electrical harness (you might be surprised at just how much wire is in a modern car) and lowering electrical losses. The latest version of Audi's system uses a lithium-ion battery to supply the 48 volt power when the engine isn't running, while a DC-DC converter is used to generate power for devices that require the 12 volts of a traditional electrical system. Because the alternator can generate so much more power than a normal 12 volt unit, it can be controlled by a computer to be efficiency optimized and only charge when necessary, qualifying the two concept cars as mild hybrids.
The extra power is also be used to run a 48 volt compressor that feeds extra air into the engine, independent of load, resulting in improved acceleration performance. The 48 volt technology is also ideal for powering convenience systems for dynamic chassis control. Overall, Audi says that the 48 volt system can save up to ten grams of CO2 per kilometer (16.1 grams per mile), and around 0.4 liters of fuel per 100 kilometers (62.1 miles).