Audi pre sense plus is a safety system that attempts to reduce the number of accidents, or at least reduce their severity if they do occur. 
Cameras and Radar
The pre sense system uses a video camera near the interior mirror and radar sensors on the front and rear of the vehicle to monitor the road. Under extreme situations the system prepares the car for an accident by tensioning the front seat belts and closing the sunroof and windows.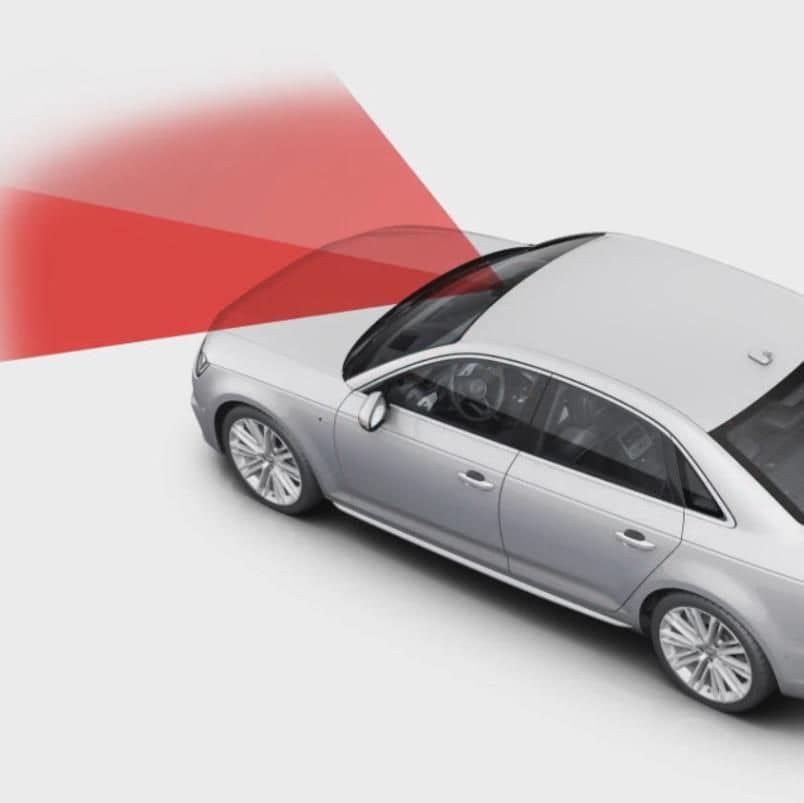 Detects a Potential Accident
When the pre sense front system detects a potential accident the Audi braking guard warns the driver and increases braking force if necessary. The pre sense rear system monitors the space behind the vehicle, and if it detects that a collision is imminent it will move the seats into the position safest for a rear-end collision and inflate the pneumatic seat side sections, if equipped.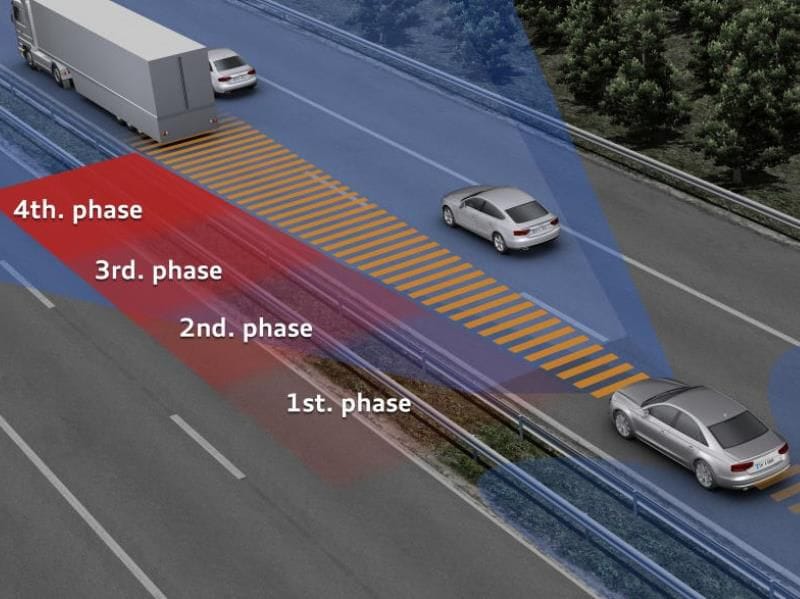 Adaptive Cruise Cotrol
The Audi pre sense plus system is included when the car is equipped with Audi adaptive cruise control with stop & go function and Audi side assist. Pre sense plus is triggered when a collision is unavoidable and activates the Audi braking guard in order to reduce the impact as much as possible.