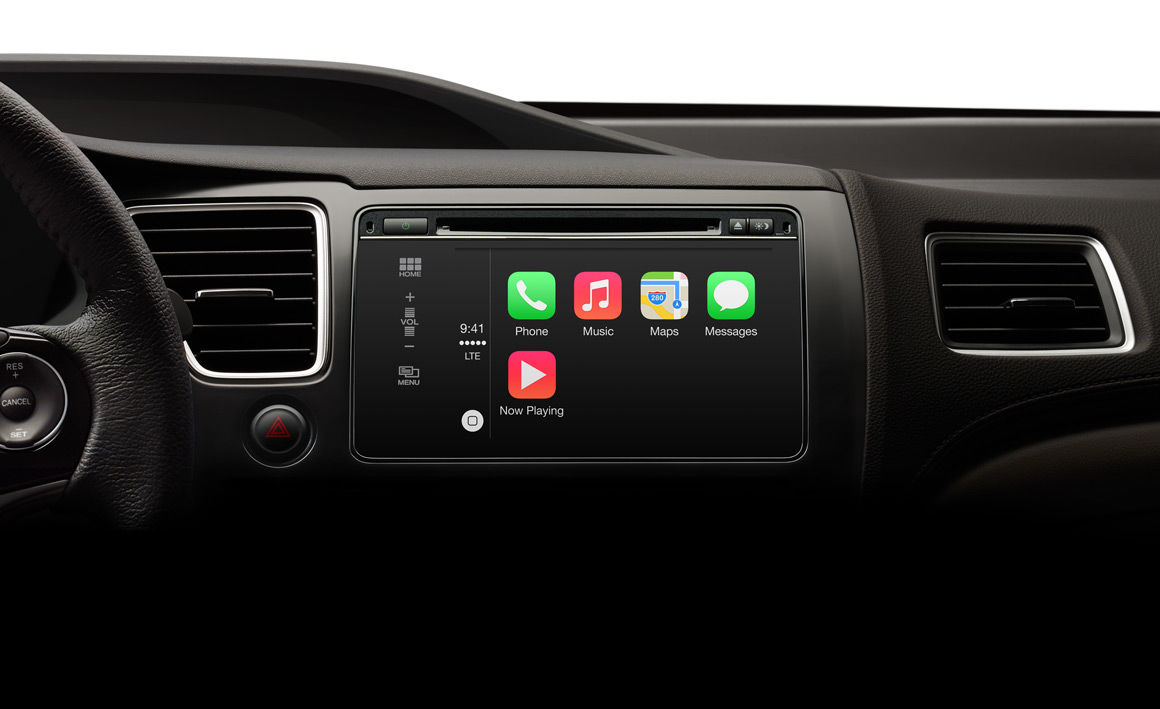 Apple's CarPlay is a system that is designed to allow the in-car stereo to seamlessly interact with iPhones, specifically the iPhone 5 and newer (currently the iPhone 5, iPhone 5c, and iPhone 5s). Because the model lifetime of cars and cell phones are quite different (cars can be sold for years without any major changes, while cellphones are usually refreshed at least once a year) it makes sense to use a phone as the brain for the in-car infotainment unit. Since not everyone owns an iPhone, cars featuring CarPlay will still have their own car stereos and navigation systems that are capable of working independently of the iPhone.
The CarPlay system in the car doesn't run any of the programs, but acts as a receiver and controller (and charger) for the phone, where all the programs actually run. You connect your phone to the car via the Lightning connector, and the CarPlay system allows you to safely use features of the iPhone without becoming distracted.
CarPlay will work slightly differently on each car and stereo, using the car's display and controls (whether they be a touchscreen, buttons, knobs, etc.) as well as Siri for voice control. You can use the system for phone calls, text messages, music, and Apple Maps for turn-by-turn navigation with traffic conditions. You can also add third-party applications (if they support CarPlay) such as Podcasts and Stitcher for additional features.
CarPlay is currently available on select Ferrari, Honda, Hyundai, Mercedes-Benz, and Volvo models. In the future CarPlay should be available on many more vehicles, including models from BMW, Chevrolet, Ford, Jaguar, KIA, Land Rover, Mitsubishi, Nissan, Subaru, and Toyota. CarPlay is also available on select Pioneer aftermarket head units, and should soon be available on some Alpine stereos as well.