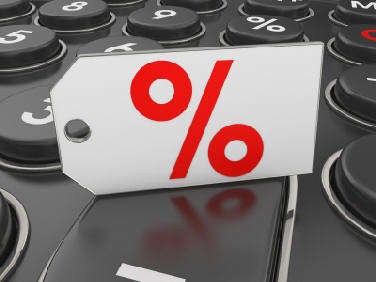 In a world where many of us are mathematically challenged, navigating the confusing seas of new or used car financing can be a stressful affair. It seems like everyone and their cousin understands what interest rates are and can even use the term in a sentence? This article has been written by a mathematical simpleton for people who just don't understand math or finance all that much better than Homer Simpson and wonder what is an interest rate.
Let's start out slowly. An interest rate is the amount (or fee) charged by your bank or lending agency of your choosing to borrow the money for your new car. Interest rates can vary widely from lender to lender based on how much of a financial risk they think you are based on your credit rating. This can also change because of fluctuations in inflation of the dollar and a change in interest rates set by the Federal Reserve Bank. To put that in plain English, you have very little control over your interest rate except when it comes to your credit score.
Before we dig any deeper, let's talk about how interest rates for car loans are estimated. They are usually based upon how much money you will pay the lender per year for every $1,000 you borrow. For instance, if you borrow $10,000 and have to pay $900 in interest each year over the life of the loan then your interest rate will be 9% per year. Remember, you will owe the lender an additional $900 for each year of the length of the loan.  
Another way to look at this important financial concept is that your interest rate will become an ever growing part of the amount you will pay for your new or used vehicle over and above the price the dealer has negotiated with you. So always remember, your negotiating job is never done just with the dealership because you have to be highly aware of your finance contract interest rate.
This can help make or break you financially in the long run so never rush through signing a finance contract and always make sure you have a snack or go get a meal before signing all of your automotive paperwork. It's also wise to shop around for auto financing (and lower interest rates) most especially if you have good or at least decent credit.
Buying a new car is a purchase that necessitates your clearest and wisest thinking, but your wiggle room in regards to interest rate negotiations will always be hampered if you have not always been wise with your use of credit. If you had a credit card when you were in your 20's then the likelihood of credit history blotches skyrockets but then you may be one of the few kids who didn't think credit cards meant free money in college or as they moved into their first apartment.
It is unfortunate that your interest rate when you buy any major item is so negatively affected by your credit score but remember that you can always start taking steps to improve your credit rating. Perhaps you can start by making offers to pay off at least part of past due credit card bills that have gone to collections or can contact a debt negotiations specialist recommended by your bank or a qualified lender.
Having bad credit will cost you thousands of dollars in higher interest rates and you will never, ever qualify for those sweet sound 0% interest deals you always see advertised on new cars. Oh, how they tease, but those are reserved only for those who pay all of their bills on time and floss after each meal.