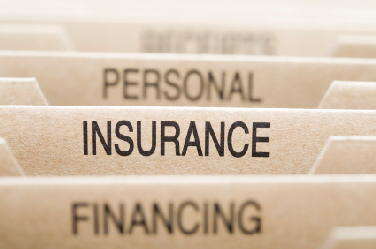 It is very easy to get confused as to the difference between what an auto insurance broker and an auto insurance agent does as part of their job. Ever wondered what is an insurance broker and when you might need one? Well, first off, an auto insurance broker differs from an agent in that he or she is an independent contractor and does not just write policies with one company. An auto insurance agent generally works for one company and writes policies just for customers of that firm he or she represents.
Are Auto Insurance Brokers a Good Idea?
While auto insurance brokers are pretty much required to be up to date on all of the latest regulations and training from all of the companies they represent, they generally are only allowed to sell auto insurance in one particular state. If you move around a lot, that may dictate whether or not you choose to buy insurance through a acr insurance broker or an agent affiliated with one particular company.
Many people like to use auto insurance brokers because they can shop around with all of the companies that they work with to get you the lowest rates on auto insurance. If you shop with an auto insurance agent from one company, they can still help you with getting as many qualifying discounts as possible but won't usually cross shop other brands for you.
Auto insurance brokers' services don't come for free however as most auto insurance brokers do charge a fee for all of their work on your behalf. But as car insurance brokers are paid on a commission for each policy that they sell, they do often times go the extra mile to please their customers. As with any service, do some research on the auto insurance broker you are going to be working with to make sure no complaints have been filed with any state agencies or the Better Business Bureau (BBB).
Get to Know Your Car Insurance Broker
Make sure that you also spend the time to sit and talk with your auto insurance broker so he or she will best understand how to balance your financial budget with your different coverage needs. An understanding auto insurance broker should know what sort of deductible you will want for your different forms of insurance coverage and whether or not you should choose some type of collision and comprehensive auto insurance coverage.
A good auto insurance broker should be just as well trained, if not better trained, than your average auto insurance agent that just works for one specific company. Since auto insurance brokers usually work with a number of agencies, they should also know a lot about the various discounts that are available from different companies, for example, those for good drivers, good students and even for those who have served in the military or graduated from college.
If you feel like you need a little bit more of a personal touch when buying your own auto insurance, look into working with an auto insurance broker. The whole point of being a car insurance broker is to offer a level and variety of service above and beyond what your average insurance agent can provide. Since they are independent however, you will have to make sure the person you are working with has your best interests at heart. Most importantly, never be afraid to ask lots of questions when you first meet with your auto insurance broker.