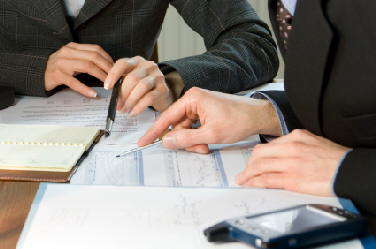 What is a Vehicle History Report and why do you need one?  You're out shopping for your 16-year old daughter's first car and are worried about the safety of the vehicle.  You want to get a good price on a used car but afraid of the woes you might take on if the car turns out to be a lemon.  The reality is, buying a used car can be a scary decision.  You are taking the seller's word that the car is in "good" or "great" condition. 
You realize that not knowing the vehicle's history can cause you a lot of heartache in the future.  That's where a Vehicle History Report can come in handy.  You can do some investigation into the particular vehicle you are considering buying with a car history report to ease the stress of your impending decision.
Test driving a vehicle to see the condition is a great way to see how the car drives and if it has the features, options, and comfort you are seeking.  Taking the vehicle you are considering purchasing to your trusted mechanic for a car check can assist you with determining if there is anything wrong with the vehicle.  They will give you their opinion about what types of repairs the car may need or possibly need in the future.  They can also tell you if the car is going to need major mechanical work due to lack of up-keep to the car.  Nevertheless, knowing the background of the vehicle is paramount to knowing what you are getting yourself into. 
In conjunction with gaining knowledge about the vehicle's pros and cons, test driving for comfort and gaining a mechanical opinion, getting a vehicle history check done on the vehicle before you purchase may save you a lot of money and, in the long run, put you at an advantage.  There are definitely scammers out there who will knowingly sell you a problematic vehicle and there are sellers that just don't know the history themselves.  It's better to find out the history of the vehicle yourself so that you are equipped with the right information before entering a situation with a seller.
A vehicle history report is just that.  It is a report that includes information about the vehicle's past. This information is obtained through various resources such as salvage auctions, police and fire departments, Department of Motor Vehicles (DMV), auto auctions, insurance companies, car manufactures, dealers, rental companies, and automotive recyclers. 
The vehicle check will supply history information about the vehicle such as previous accidents that were reported, and title records such as ownership changes.   As the prospective buyer you can then assess whether the cars history is going to subject you to further costs or concerns.  The report will have detailed information about the following.
Examples of what you might see on a vehicle history report:
Odometer problems
State of the title
Number of titles
Title information
Accident history
Lemon history
Auction history
Salvage information
Warranty availability
Service records
Mileage
Total loss information from insurance companies
Depending on the where you plan on purchasing your used vehicle will determine where to you can get a vehicle history report.  If you are planning on going to your local used car dealer, they will often have already done a vehicle history check so they are aware of its condition and can answer customer questions.  If this is the case, make sure to request a copy of the report but you can still obtain your own car history report from an independent source just to confirm that the dealer's vehicle report is legitimate.
When purchasing a used vehicle through a private party, you can easily do a search on the Internet and find companies that supply these reports.  You will need the VIN located on the vehicle so that you can also do a car VIN check.  The VIN is a Vehicle Identification Number that is unique to each car and is required to find out the car's history. 
Or, if you plan on browsing websites for used cars and locate a vehicle you are interested in, most of those websites will have a direct link from that car to get a car history report.   This method is simple because it keeps all the information about the car including the VIN and forwards that to the history report website without you having to write it all down.   It will run a car VIN check and you will be asked if you want to pay for unlimited reports on multiple cars for 30 days or a single vehicle history report. If you are shopping several different cars before you make your final decision, it is better to pay for multiple vehicle history reports because you will save money in the long run and won't have to pay for each and every car check.