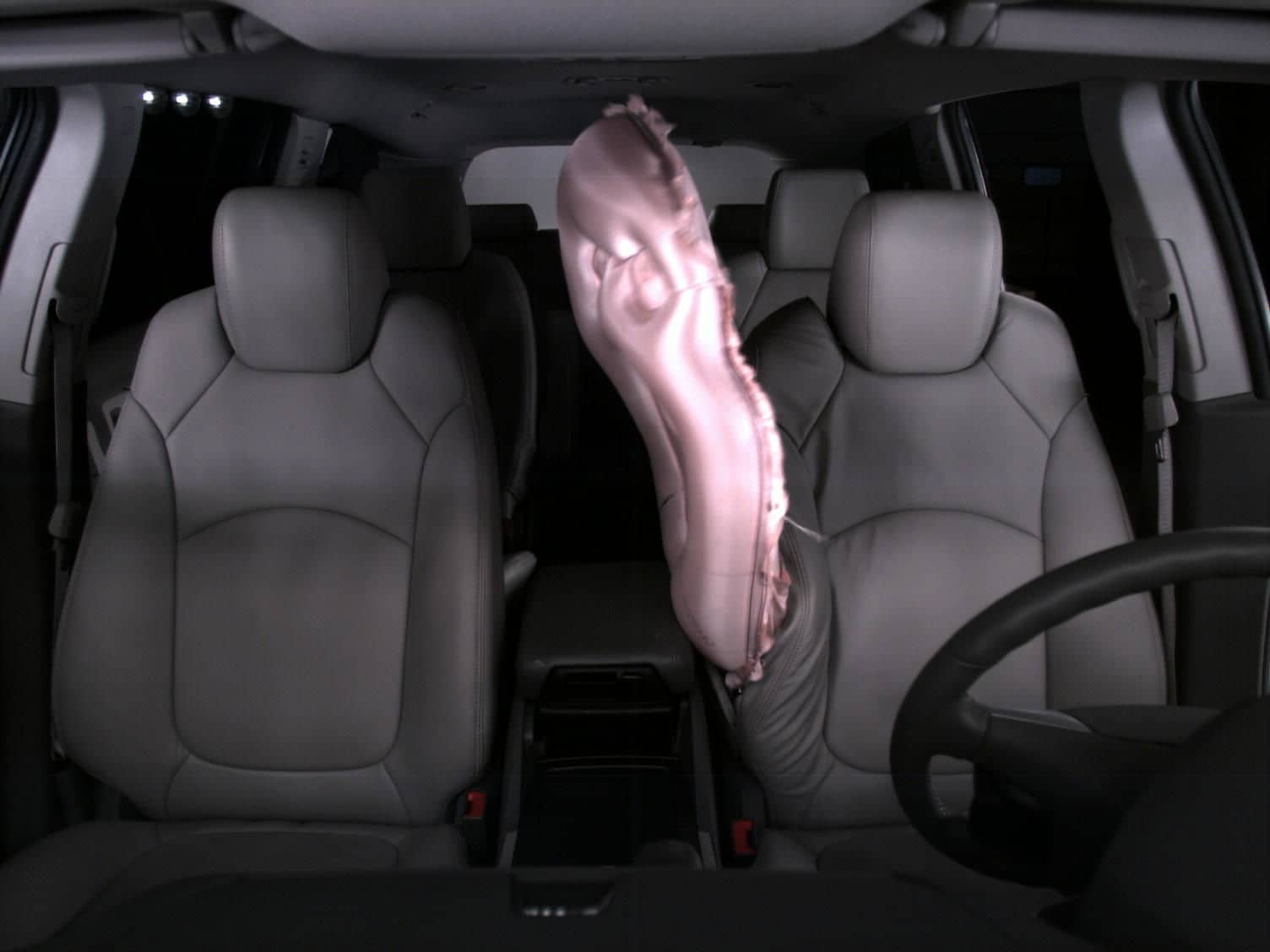 front seat airbag deploy
General Motors introduced the first front center airbag in the 2013 Buick Enclave and in Chevrolet Traverse and GMC Acadia models equipped with power seats. The front center airbag is located between the two front passenger seats, in the right hand side of the driver's seat. The airbag is designed to protect the driver in the case of a side impact on the passenger side of the vehicle. It is also designed to help prevent the driver and passenger from hitting each other in impacts from either side.
GM analyzed data from the National Highway Traffic Safety Administration (the NHTSA) and determined that far side impact crashes (such as those addressed by the front center airbag) accounted for 11% of belted front occupant fatalities in non-rollover impacts, and 29% of belted front occupant fatalities in side impacts. GM worked with technology supplier Takata for three years to develop the air bag. Testing of many designs was done to ensure that that airbag would achieve performance targets with occupants of varying sizes.