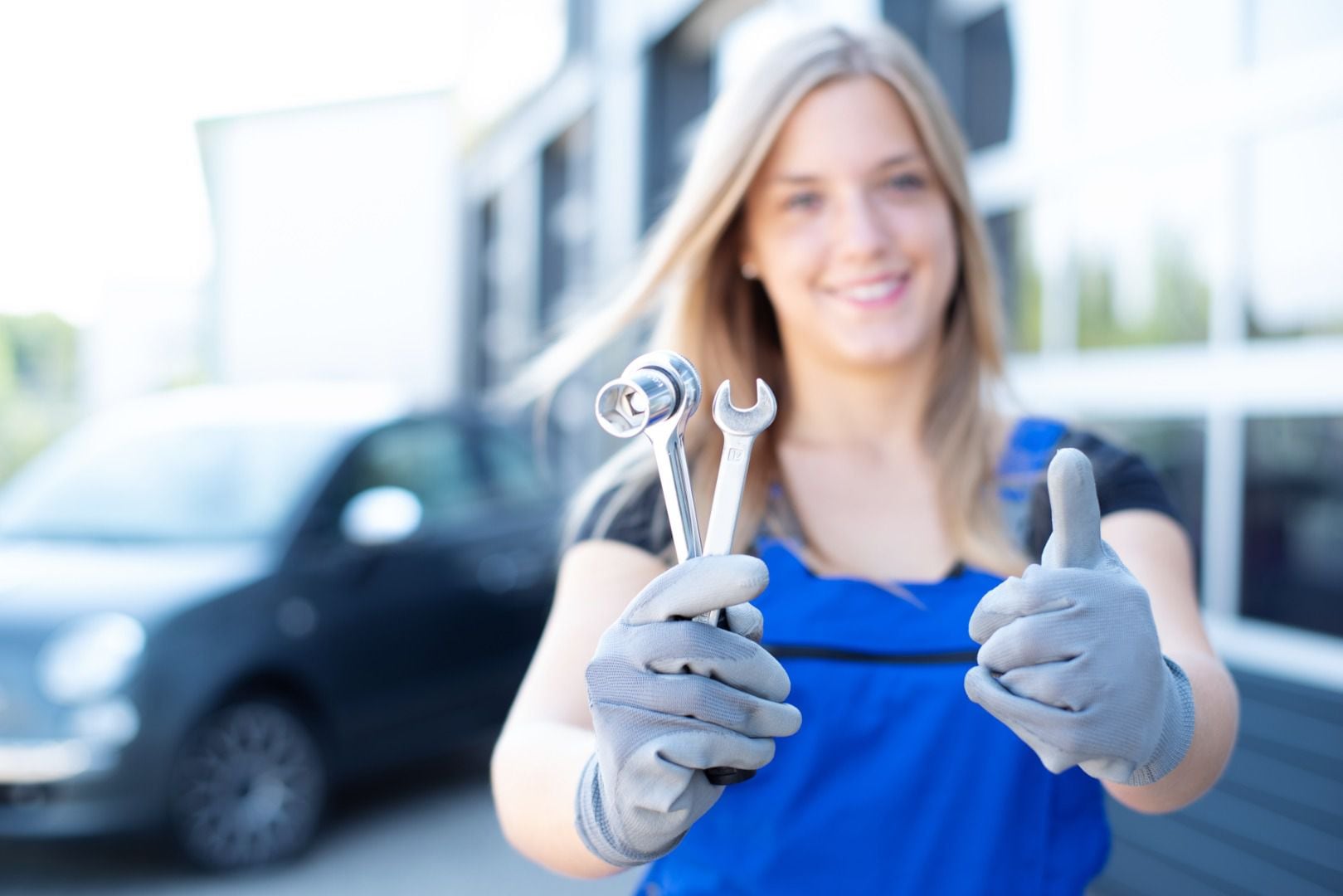 AdobeStock 213616140
One of the hardest things to do with a car is to find a mechanic you can trust. There are many elements that add up to a great mechanic — honesty, availability, and, of course, competence. One way you can know that your mechanic has had the experience and training necessary to understand modern vehicles is to insist on an ASE certification.
ASE stands for Automotive Service Excellence. The certification is provided by the National Institute for Automotive Service Excellence. This is a nonprofit organization dedicated to testing the knowledge of automotive service technicians and providing certification to those who pass the tests. According to the organization, there are almost 300,000 ASE-certified technicians working in America today. To get their certifications, each technician must demonstrate two years of on-the-job training, or one year on the job plus a two-year college degree in automotive repair. That's a prerequisite before they can even take the test. ASE states that only two out of three test-takers get a passing grade the first time. All ASE-certified technicians are required to re-certify every five years, to demonstrate that they are keeping up with continuing education.
ASE Specialty Certifications
ASE also provides 50 different specialty certifications. A technician can be certified as a service consultant, or in collision repair and refinishing, and there are special certifications for school and transit buses and for parts specialists. Note that ASE certifies individual technicians, not repair shops. It's possible that a shop might employ both certified and uncertified technicians.
For the highest achievers, ASE provides a World Class Technician award. This recognition is presented to professional technicians who have attained ASE certification in 22 specific areas. According to ASE, there are currently an estimated 879,000 technicians in the United States, with approximately 250,000 holding ASE certification. However, just over 2,000 technicians have earned the World Class Technician rating since its inception over 30 years ago.
Photo by Mr. Music - stock.adobe.com
Resources for Students, Technicians, Shop Owners, and Consumers
In addition to signing up for the certification tests, ASE offers resources for shop owners looking to hire certified technicians, as well as materials for students seeking the right education for a career in automotive maintenance and repair.
Finally, the organization offers information for consumers about what the ASE certification patch means. To find out more, visit www.ase.com.
Photo by guruXOX - stock.adobe.com