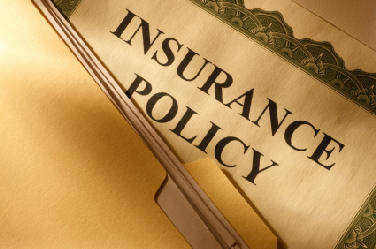 Buying car insurance can be a mind-boggling affair for the uninitiated and uninformed. There are so many types of auto insurance that it can get really confusing very quickly. Most of us live very busy lives and the last thing we want to do is spend an evening researching the ins and outs of the different types of car insurance coverage. Instead of you having to do such a mind numbing endeavor, we have done all the work for you and have listed here all of the important types of auto insurance coverage and explain why you might want to consider combining them in your car insurance coverage plan.
Now, it is always up to you exactly how much car insurance coverage you need, but in most states you are required to carry a basic amount of liability auto insurance coverage. Keep in mind, in some states it is estimated that 25% of drivers have no insurance of any kind so it's wise to protect yourself from these irresponsible drivers.
This essential form of car insurance covers you in case of a car accident that is your fault and pays for any damage to the other person's car and can pay for the medical expenses of the people in the other car if they need medical attention. You can always lower your insurance costs by increasing your deductible but keep in mind that is the amount you will have to pay immediately once a claim is made.
Often times when you buy a new car you are required to buy collision insurance coverage as it protects you against any damage done to your car no matter what the cause. Banks and financial lending organizations require collision insurance because it ensures that the car will be repaired or replaced and they will always get paid back on the money they loaned you.
This kind of auto insurance coverage is beneficial in case of storm damage, if a tree falls on your car and even covers damage to windshields. Not all car damage comes from impact with another car. It also doesn't necessarily happen with you anywhere near the car.
This doesn't include all auto insurance coverages as the name implies but protects you against most collision and comprehensive issues but you will need to buy bodily injury and property damage liability separately from most providers. But as always, check with your insurance agent as to what exactly is covered by your plan.
This auto insurance coverage can be bought separately to protect you against medical claims made by another injured party in a car that you accidentally hit. Medical bills after a car accident car become astronomical and go on for years, so covering yourself sufficiently against this kind of financial burden you will be responsible for if you are at fault is very important. 
Not all car accidents involve hitting another car and this type of insurance covers you in case you damage someone's property with your car. You have heard about people driving off a slippery road into people's home's right? It happens and this will cover you in case this happens to you.
As we said earlier, 25% of drivers in some states carry no insurance and many other drivers just carry a minimal amount of coverage. If the damage to your car is greater than what the other at fault driver's insurance will pay or you are hit by an uninsured driver, these plans will help get you back on the road and driving again.
This insurance pays the difference, or gap, between what you owe on your car when it is totaled and the amount you owe, which is often times more than the aforementioned value. This auto insurance coverage is especially important for people with a new car that has just lost value as it drove off the dealer lot or those who are leasing.