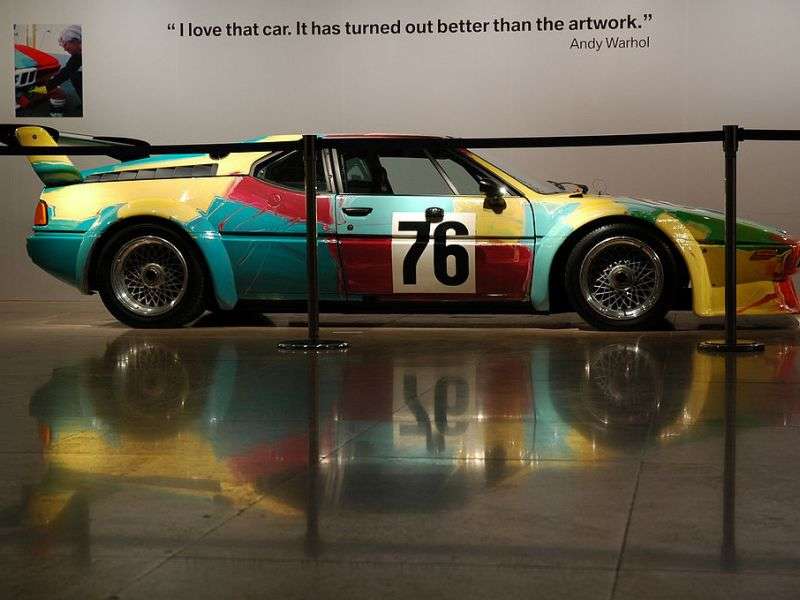 bmw m1 ・ Photo by Nik Azwaa Azmi via Flickr
The first BMW Art Car was created in 1975 when racecar driver Hervé Poulain invited artist Alexander Calder to use a BMW 3.0 CSL (which Poulain would later race in the 1975 24 hours of Le Mans) as a canvas. In 1976 this was followed up by another 3.0 CSL, this time by artist Frank Stella. Since then a total of 17 official Art Cars have been produced, most being racing cars, but more recently also some road cars. Other than the two 3.0 CSLs, the cars used also include a pair of BMW 635CSis and many different M3s, among other models.
The most famous artist to paint one of the Art Cars is perhaps Andy Warhol, who painted the fourth car in 1979. As with many of the cars in the series, Warhol painted the M1 to portray a sense of speed. The car was raced in the 1979 24 Hours of Le Mans, where it was driven to second in its class and sixth place overall by Marcel Mignot, Hervé Poulain, and Manfred Winkelhock.
In 2009, instead of painting on a car, artist Robin Rhode used a BMW Z4 to drive over a giant canvas, painting it with the car's tires, and creating a piece of art that looks vaguely like a long-exposure photograph of a hockey game between four different teams. There have also been several unofficial Art Cars, such as an M1 Pro Car in 1979, a Z1 in 1987, and a 1993 850ci in 2008. The last official Art Car was an M3 GT2, painted in 2010 by Jeff Coons. The car raced in the 2010 24 Hours of Le Mans, but unfortunately did not make it to the finish.
Here is a full list of all the official BMW Art Cars:
1. 1975 BMW 3.0 CSL Alexander Calder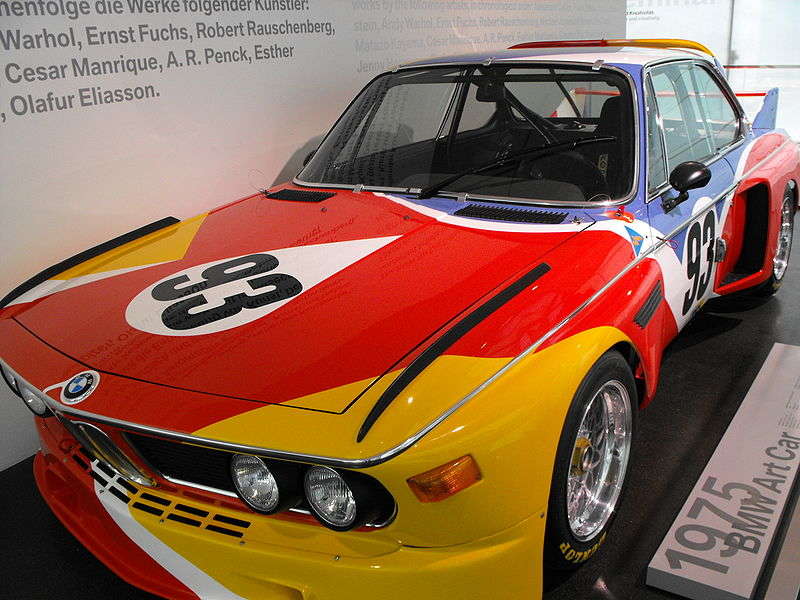 Photo by Biser Todorov
2. 1976 BMW 3.0 CSL Frank Stella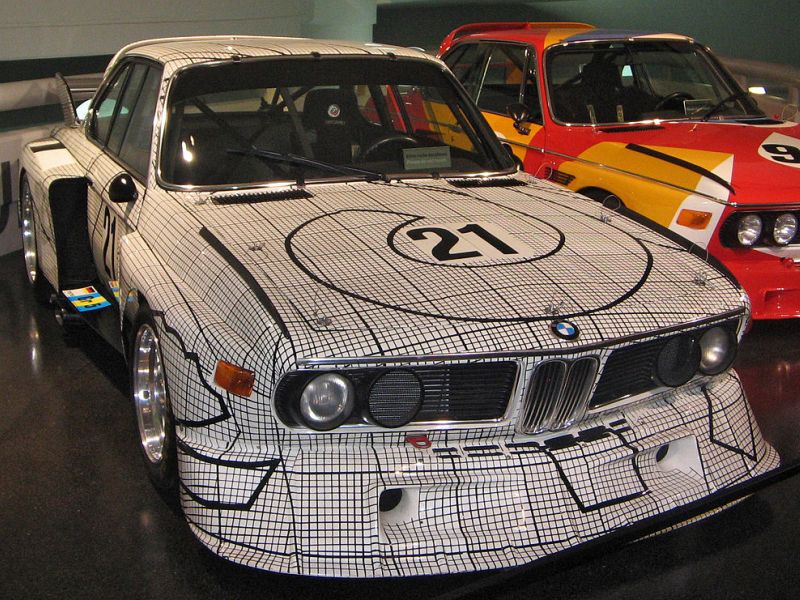 Photo by Olli1800 via Wikimedia Commons
3. 1977 BMW 320i Turbo Roy Lichtenstein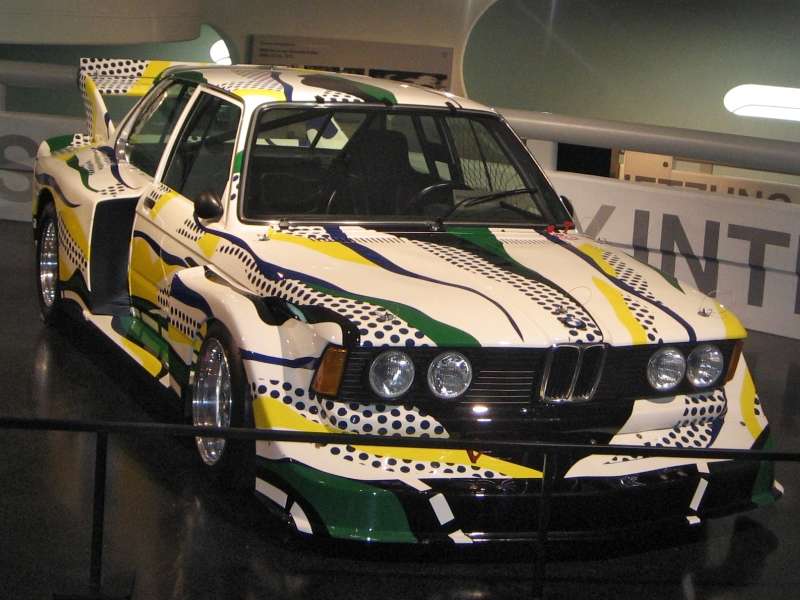 Photo by Olli1800 via Wikimedia Commons
4. 1979 BMW M1 Group 4 Andy Warhol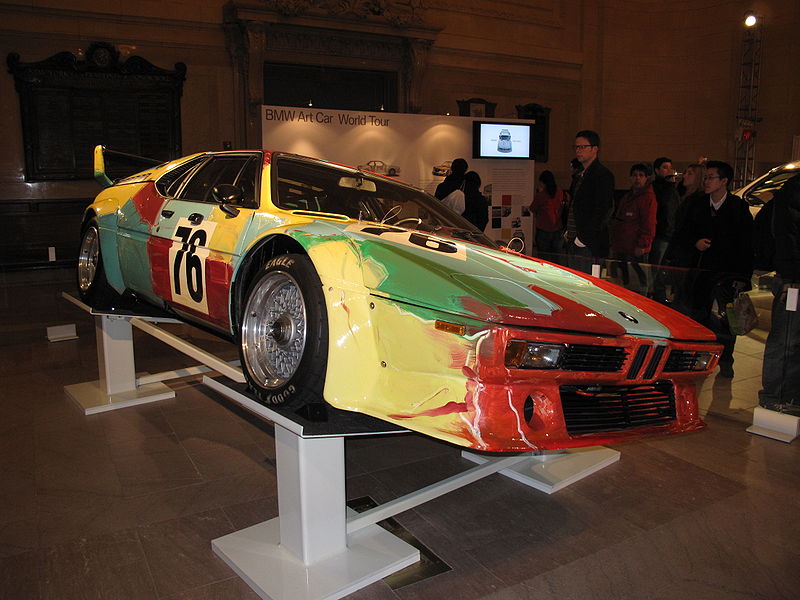 Photo by Davidwiz via Wikimedia Commons
5. 1982 BMW 635 CSi Ernst Fuchs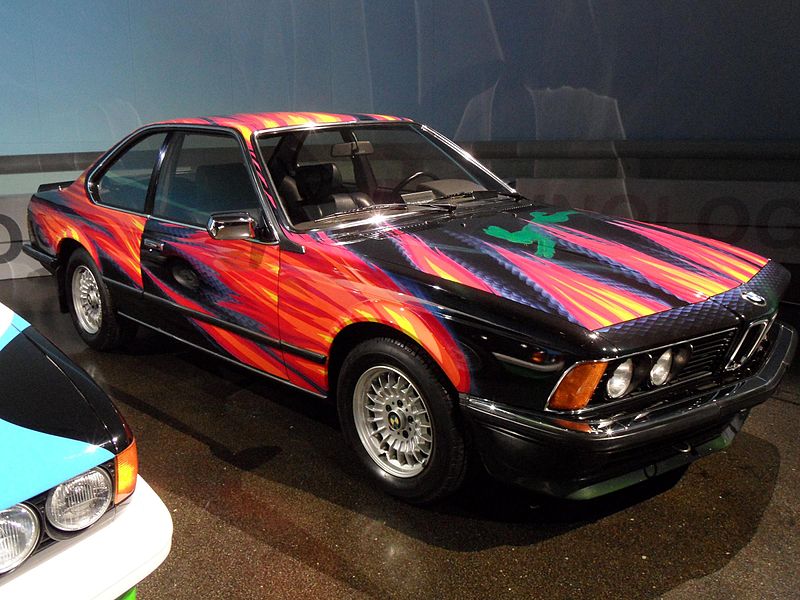 Photo by Micham6
6. 1986 BMW 635 CSi Robert Rauschenberg
Photo by Davidwiz via Wikimedia Commons
7. 1989 BMW M3 Michael Nelson Jagamarra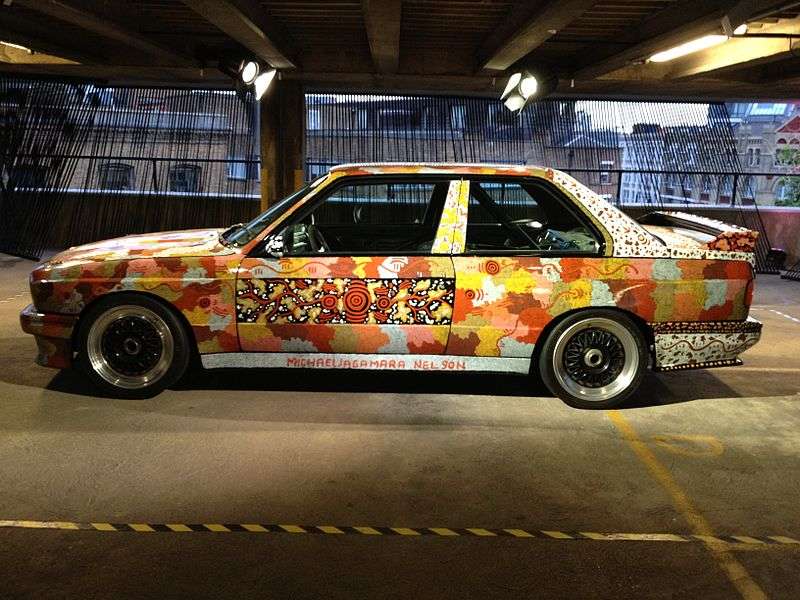 Photo by cjkent via Wikimedia Common
8. 1989 BMW M3 Group A Ken Done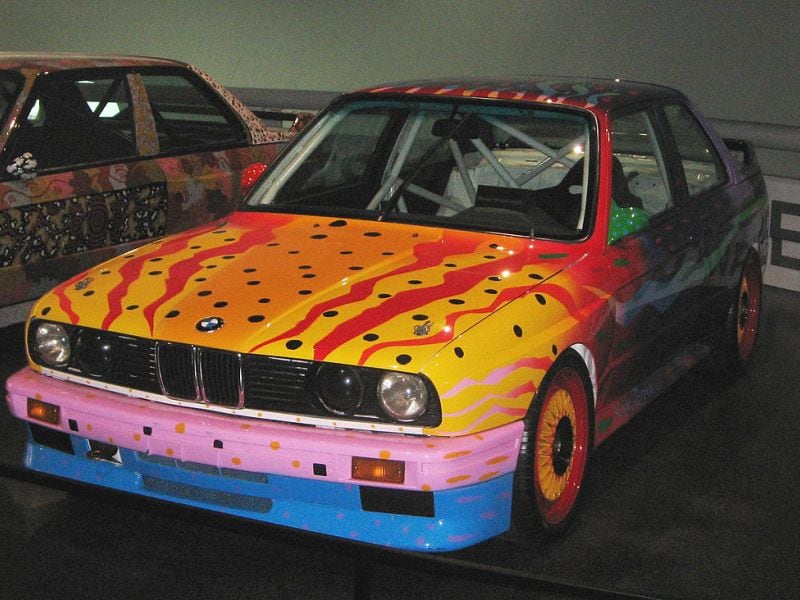 Photo by Olli1800 via Wikimedia Commons
9. 1990 BMW 535i Matazo Kayama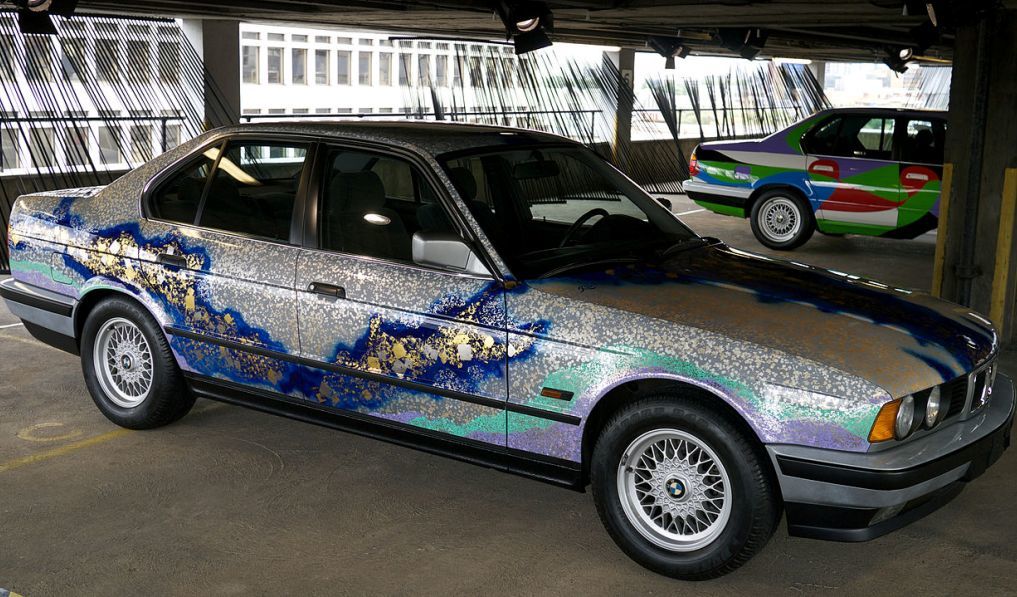 Photo by Edvvc via Flickr
10. 1991 BMW 730i Cesar Manrique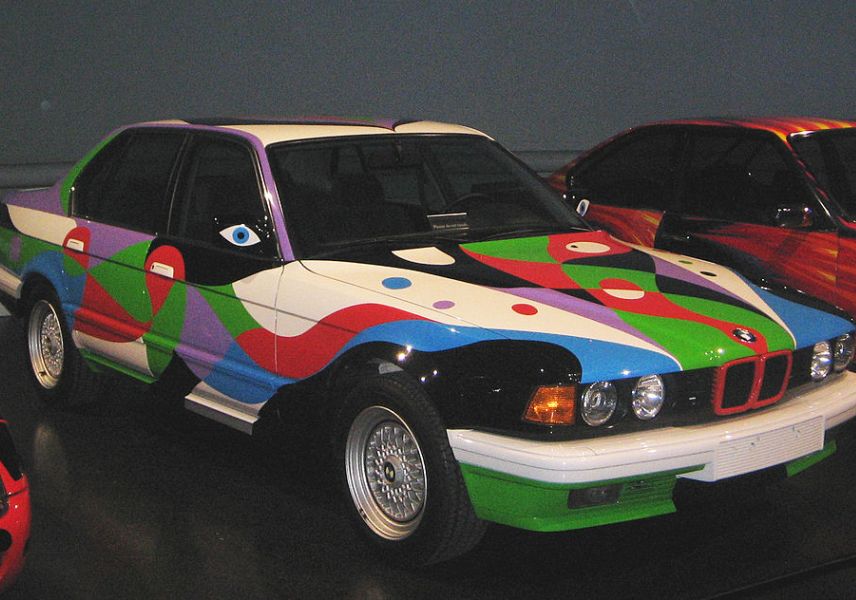 Photo by Olli1800 via Wikimedia Commons