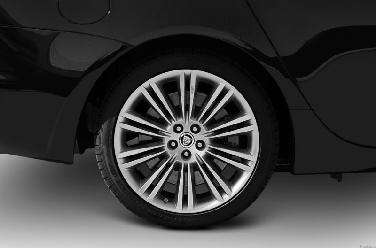 The vehicle modification or accessory market is divided into two categories; the factory accessories market and the aftermarket accessories market. In this editorial, I will be discussing the factory accessories market, its pros, and its cons.  It is important to note that factory accessories are also sometimes referred to as original equipment manufacturer or OEM.  
There are several benefits to purchasing a factory accessory over aftermarket, especially when it comes to engine, transmission, and suspension modifications. Consumers should be aware of the fact that most vehicle manufacturers will void the warranty of new vehicles unless the modifications are made using factory accessories, or OEM. For this reason, many car companies like Scion and the Mini Cooper will give customers upgrade options which can be implemented through factory provided parts ahead of time in order to avoid any need for subsequent improvements, and thus avoiding any voids of warranty down the line.
When taking into consideration functional replacement parts such as a broken mirrors,  door handles, or worn-down floormats, you may want to weigh a couple of issues. The issues are quality versus price. Generally speaking, replacement parts will be of better quality while being more expensive when it is a factory sold accessory. Conversely, the aftermarket parts purchased from an independent manufacturer or distributor may be cheaper, although, sometimes quality may be compromised.  
Buyers should also be aware that a significant portion of OEM parts are actually made by the same companies that produce the aftermarket parts. Most consumers are unaware that the majority of the vehicle manufacturers will outsource the production of vehicle parts and accessories to third party manufacturers. For example, a spoiler bought from Ford could also be bought from numerous independent distributors, sometimes at substantially lower prices. The major companies use their logos and packaging in order to give consumers that impression that they are buying exclusive factory made parts and accessories. Despite this fact, consumers may be trapped into purchasing from the dealer at inflated prices in order to keep their warranties intact.
Additionally, while you can add straight from the factory add-ons such as a spoiler, bigger rims and performance shocks into the price of a new car, specific brands of turbos and superchargers can only be bought and installed after you have already purchased your vehicle. The main reason for this is that most of the sought aftermarket brands are not available through original factory modifications. So if you opt for one, make certain and understand the manufacturer's sale agreement with regards to how post-purchase installations may affect the warranty coverage of your vehicle
So before you get out there, weigh the costs and benefits of these choices. Depending on your demands, and the choices allotted by the manufacturer you may not always be able to get what you want. This is why it is a good idea to list the specific modifications you might want for your next vehicle and check to see if the they are available through the your local dealer as factory accessories before you drive your next car out of the lot. Lastly, try and read thru the small print of your sales contract about how not using factory accessories can affect your warranty.