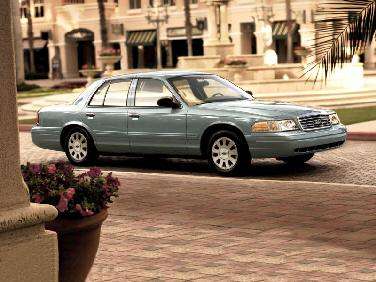 Sometimes things are really as simple as they seem, and in the world of automotive parlance, discontinued cars are just simply discontinued cars. It means they are no longer manufactured. If we look at history, we find that most cars are discontinued eventually. Once upon a time in America, hundreds of carmakers produced thousands of models. They had great names and great style. Cars like the Packard, the Studebaker, the Auburn and the Cord once burned up the highway and became legends in their time.
Cars come and go, and just recently, the great and powerful General Motors shrank. Not only has GM discontinued cars, but they have killed massive divisions: Pontiac, Oldsmobile and Saturn all once produced hundreds of thousands of vehicles under the GM umbrella. Ford recently terminated its Mercury division. All the Cougars and Grand Marquis and Sables that rolled from Mercury production lines have now rolled into the history books and have become discontinued cars, and Chrysler ended its Plymouth brand in 2001.
Very few cars see long production runs. Only the Corvette and Mustang have been in production since their inceptions, and some will argue that the Mustang II was really a Pinto, but if we look at the Pinto, a truly wonderful little car for Ford in the 1970s, we see that the roads are devoid of them now, and no one wants to admit any association with one.
For good or ill, manufacturers are bound to generate new designs and integrate new technologies, which mean that older designs and older technologies have no place in the product catalogue and will render discontinued cars to the history books. Certain makes and models are discontinued. This is not to say that any discontinued car is bad. Ford's Crown Victoria, the Panther platform first introduced in 1979, is scheduled to end its run in 2011. Ask any member of law enforcement or any resident of an assisted living facility about this car, and all you will hear are words of high praise for a rugged, practical, utilitarian vehicle that could haul prisoners as well as groceries without a complaint or a high repair bill. Why is Ford discontinuing the car? Sales are down. The technology is ancient. Government standards for mileage and emissions nip at the V-8 engine. They see no future profits with the big sedan. It happens. Ford still remains in business. In fact, their business model shows growth. Their stock increases in value. A discontinued car does not mean a discontinued business. Once upon a time, Cadillac made the Coupe de Ville, the Sedan de Ville and the El Dorado. Now they make the CTS in six different versions, but they have discontinued the DTS. The line-ups shuffle, but the business remains, and in the world of ever-improving models, dealing in recently discontinued cars can save a buyer a pretty penny.
If we look at our examples of the Crown Victoria and the DTS, we will see that dealers treat these cars like evil stepchildren. They want the vehicles banished from the lots; the stigma of death and old age is upon them, which is curious because they are cars, perfectly fine machine, without feeling or judgment, but somehow, with the end of their production comes an association with the past, with last year's fashion, with undesirability.
 However, this stigma can carry a hefty price reduction, if you can stomach an antiquated ride, and because of their vast production runs, we know parts for these cars will be plentiful, meaning they will long be running through the discontinuing of the next generation of cars. When car shopping, discontinued cars do not have to be a deal killer.