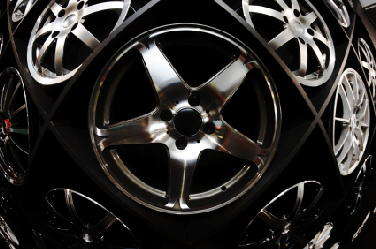 When it comes to the world of car accessories, there are usually two types: aftermarket accessories and factory accessories.  In this article we will be focusing on aftermarket accessories, their benefits and limitations. Aftermarket accessories include vehicle customization products that are made by companies other than the original vehicle maker, while factory accessories are made by the original vehicle manufacturer.
There are several reasons why consumers opt for aftermarket accessories over their factory counterparts. The aftermarket arena gives consumers more options with regards to modifications. Anything from spoilers to carbon fiber hoods, modified exhausts and superchargers will allow the consumer to personalize their vehicles from head to toe according to their unique taste. The aftermarket accessories marker differs from factory accessories in this regard because it sets no limitations on how vehicle may look or perform. Conversely, the original vehicle manufacturer accessories are limited in their ability to provide consumers with the vast spectrum of colors and performance upgrades due to legal and warranty constraints.
Although the allure of upgrading your standard motor to outperform your neighbor's factory V-8 Mustang may be enticing, it does come with a caveat: not all aftermarket performance accessories adhere to state regulations on emissions set forth by the U.S. Environmental Protection Agency and certain state agencies that deal with clean air and emissions. Additionally, many aftermarket accessories are "sold as is" and cannot be returned once they have been installed. However, you will find that the majority of aftermarket accessories are built to conform to federal and state laws governing vehicular codes.
Furthermore, most vehicle manufacturers will void the warranty of new vehicles if the modifications are made using none-factory parts. For this reason many car companies such as the Mini Cooper, will give customers upgrade options which can be implemented through factory provided parts in order to avoid any need for subsequent improvements, and thus avoiding any warranty voids.
In certain cases, performance enhancing aftermarket parts may not conflict with warranty coverage unless they cause "specific problems". These specific problems vary across the board. These variances are the reason why it's always best to consult your specific dealer to be certain before you take a chance on voiding your warranty.
With regards to parts that are identical to factory accessories, consumers will find that the parts can be found cheaper than the original factory accessories. This is usually due to two reasons.  For one, many of the aftermarket parts are made overseas where labor and material is much cheaper. Secondly, if you do decide to have anything installed, the labor rates at independent shops will generally run less at independent installers then they would at the dealer. It is a good idea however, to call around and get estimates on the expected labor times in order to make sure you are getting the most out of your hard earned dollar.
Consumers should further understand that the majority of factory parts are in fact made by the same companies that produce the aftermarket accessories. Vehicle makers will package these so called factory parts with their logos in order to give you the impression that they are genuine factory parts. This is another good reason why consumers may want to think about buying aftermarket accessories as they are often identical to those purchased at the dealer, but are sold at considerably reduced prices.
As you can see, the world of aftermarket accessories has some pros and cons to consider. Depending on your demands, and the restrictions set forth by the manufacturer, you may not always be able to get what you want. If your demands for style and performance are not met through the manufacturer then make sure to find out about how the modifications might affect your warranty. And as always, try and read through the fine print.