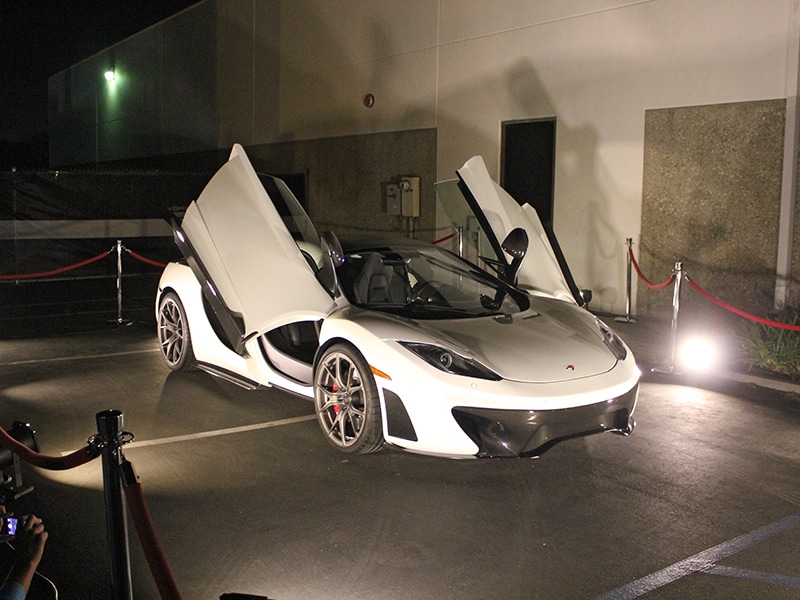 Vorsteiner's latest release is the Mclaren MP4-VX.  It's a first into the Mclaren tuning world for Vorsteiner. 
Autobytel was invited to Garden Grove, CA to see the unveiling of their latest vehicle.
Vorsteiner McLaren MP4-VX
Vorsteiner tried to stay true to the McLaren lines when designing the pieces for this hot ride.  The rear bumper on the McLaren has been upgraded with carbon fiber dual ventilation louvers & central vent opening.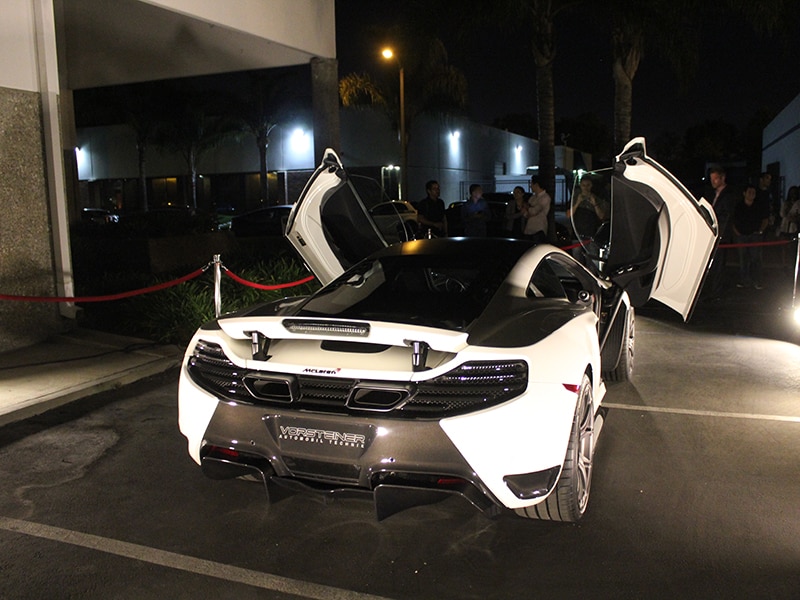 Vorsteiner Mclaren MP4-VX
A closer look at the rear bumper in the studio shows the tight curves of the rear diffuser with dual diffuser tunnels.  The ventilation louvers assist in displacing the heat coming from the 3.8 liter twin turbo V8.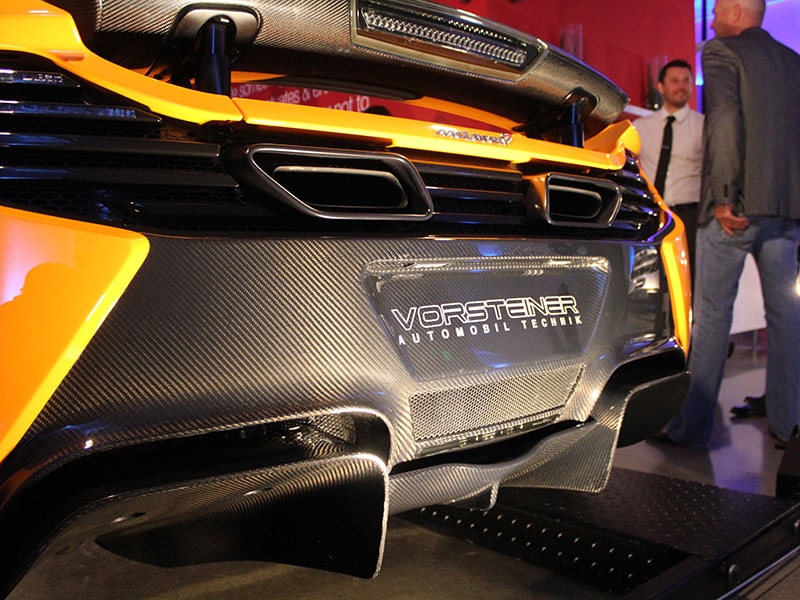 Vorsteiner Mclaren MP4-VX
Vorsteiner's kit also includes a set of 1 piece forged aluminum wheels.  20x9J in the front and 21x12 in the rear.  Tire sizes are equally as impressive with 245/20/20 in front and massive 325/20/21 in rear.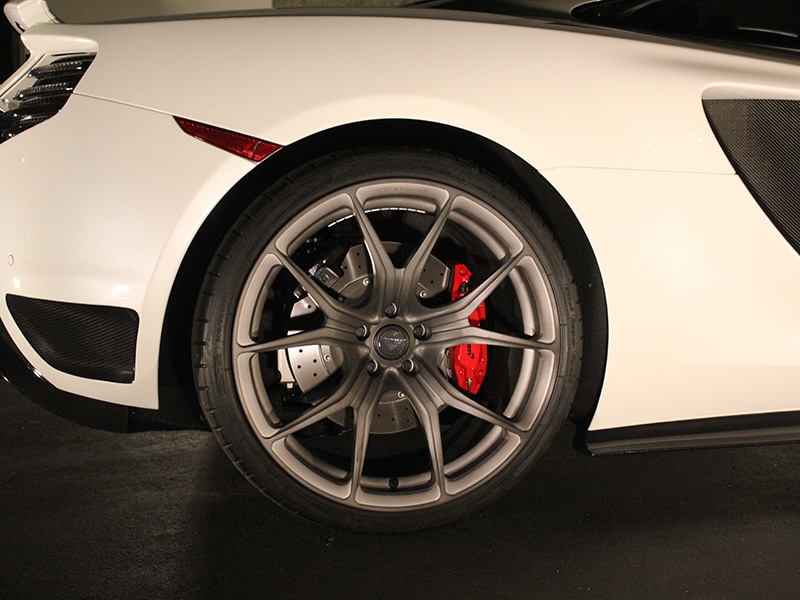 Vorsteiner Mclaren MP4-VX
On display in the studio were some other wheel designs that Vorsteiner has done.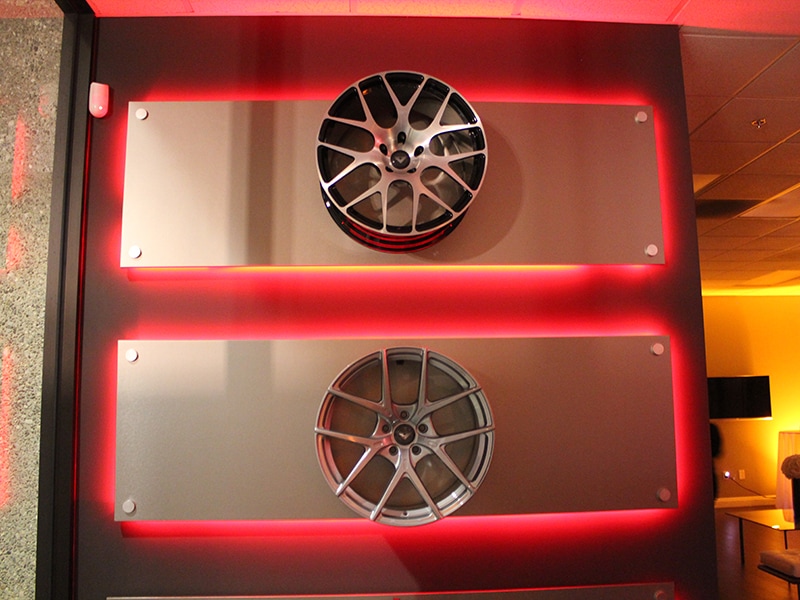 Vorsteiner Mclaren MP4-VX
A better look at the carbon fiber front bumper.  The factory bumper has been completely replaced. Vorstiener redesigned the carbon fiber bumper with dual air duct system, side ventilation louvers and a front spoiler which aids in downforce.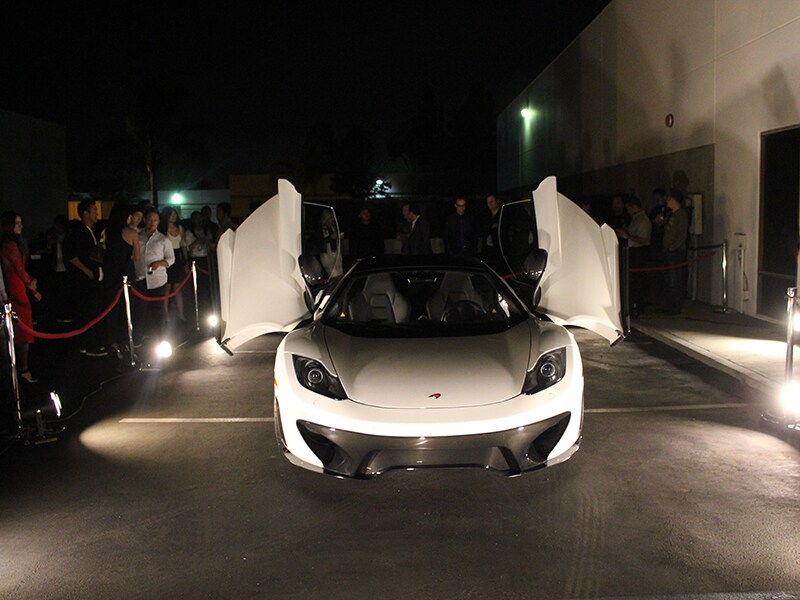 Vorsteiner Mclaren MP4-VX
Another piece of the Vorsteiner McLaren MP4-VX kit is the 4 piece carbon fiber side skirts with a floating front fin element.   A very cool addition to the sexy lines of the MP4.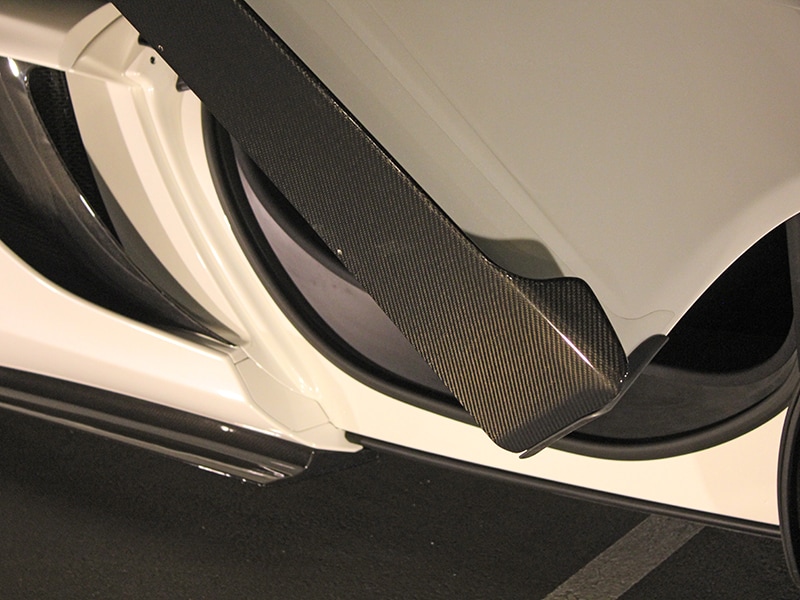 Vorsteiner Mclaren MP4-VX
Under the lights in the studio was a stock McLaren MP4.  You could walk up and see the difference side by side.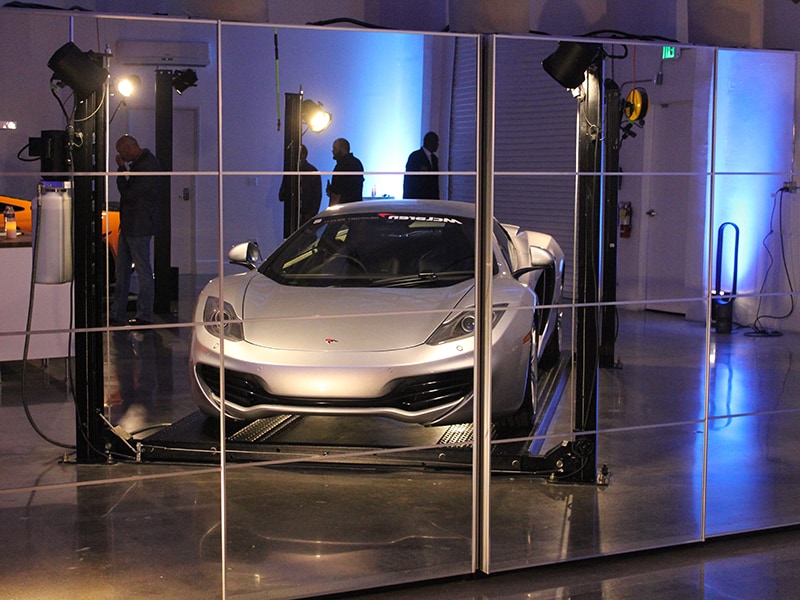 Vorsteiner Mclaren MP4-VX
The philosophy of the Vorsteiner Automotive group definitely holds true with their MP4-VX design.  It is one great looking ride.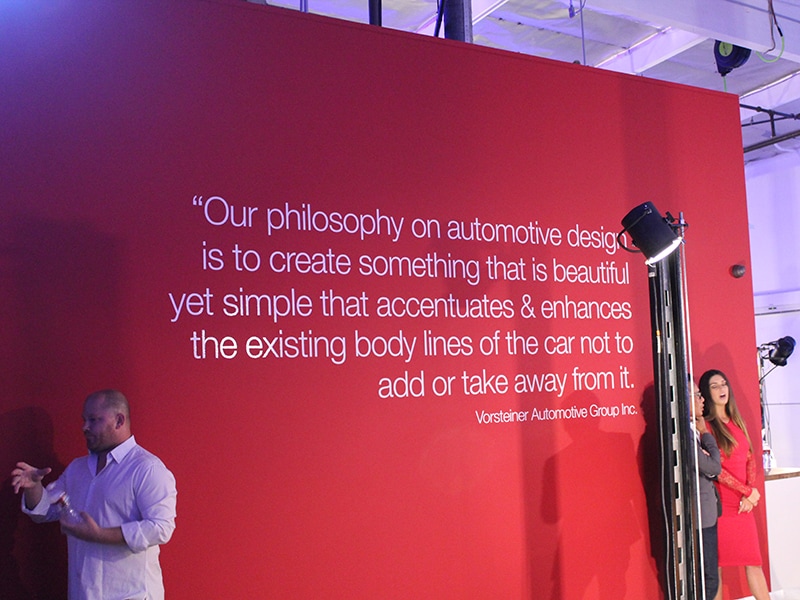 Vorsteiner Mclaren MP4-VX
A Brembo brake display in the studio to show the massive size and options for stopping power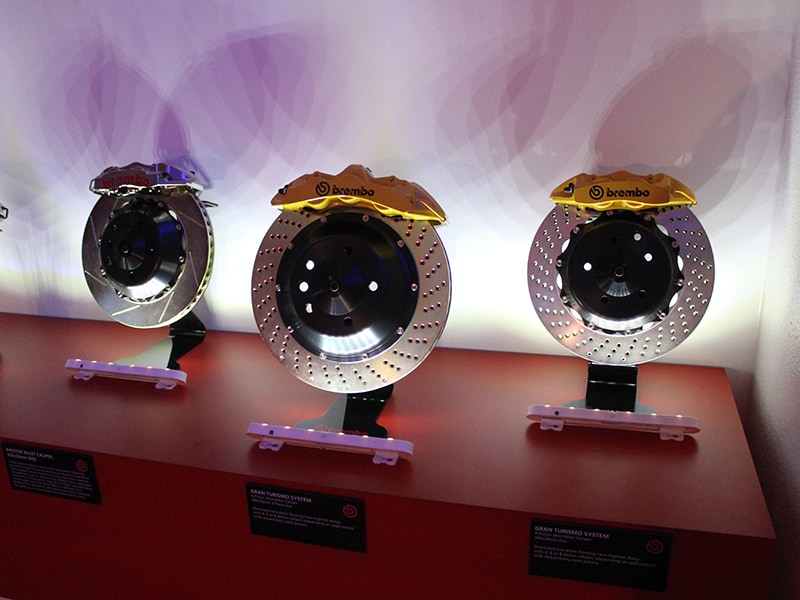 Vorsteiner Mclaren MP4-VX
A studio shot of the McLaren MP4-VX.
(photo provided by Vorsteiner)