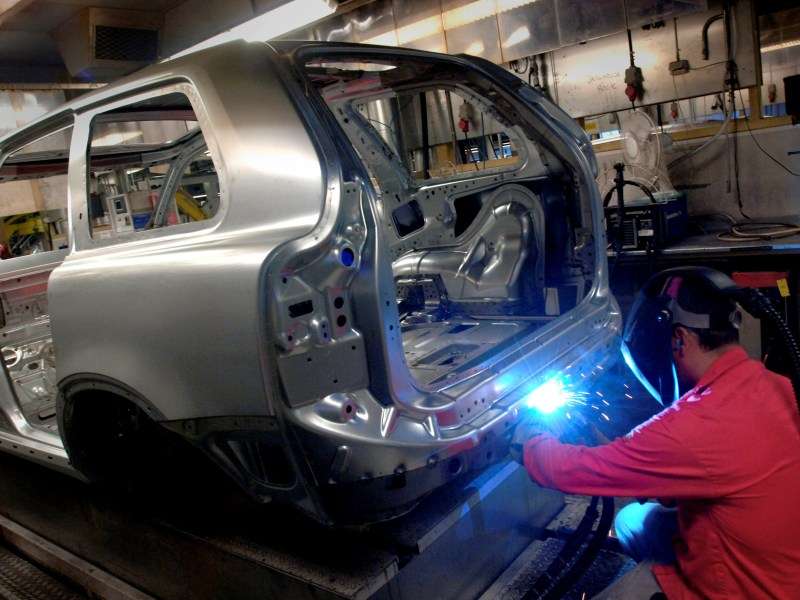 Volvo XC90 frame/body
Earlier this month, the final Volvo XC90 rolled off the assembly line in Volvo's Torslanda plant. After twelve years and 636,143 XC90s, the final XC90 made its way to the company's museum next door to the plant.
It was back in 1998 when Volvo started work on what was to become the XC90. The plan was simple: build a seven-seat SUV that was neither too big or too small. A number of design proposals were considered, and it wasn't until 2002 that the final production model was shown at the Detroit Auto Show.
"Everyone in the project team was a little tense. After all, the SUV program had been put on ice a couple of times before. We now had our fingers crossed that the design and the planned content would be good enough so that the management would approve it with no reservations. And that is exactly what happened," said Hans Wikman, project director for the XC90.
Volvo's initial sales goal was 50,000 units, which they ultimately far exceeded. At the height of the XC90's popularity, between 2004 and 2007, total sales reached around 85,000 examples per year.
Now, while it may be the end of the road for the current XC90, Volvo is putting the final touches on the next-generation model. Production begins in late January of next year.