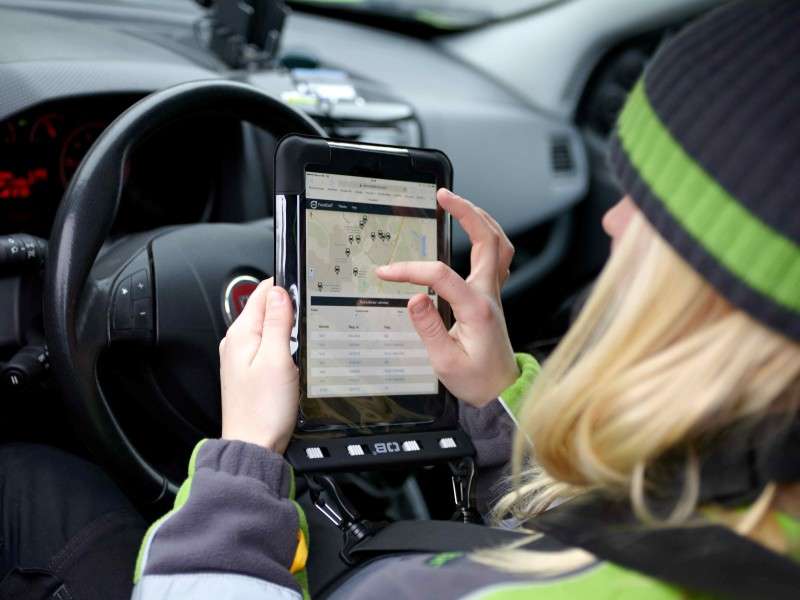 According to research, more than 60 percent of online shoppers have experienced problems with taking delivery of their items and apparently, missed first deliveries cost the industry about one billion Euros (about $1.37 billion) in re-delivery costs. Volvo believes that they have the solution to this problem with their new "Roam Delivery Service," which allows owners to have their purchases delivered directly to their vehicle.
The service utilizes Volvo's On Call and Sensus Connect connectivity and telematics applications in the vehicle. A owner can choose their vehicle as a delivery drop-off option when ordering something online. When it comes time to drop the item off, the delivery company sends a message to the owner, confirming the desired delivery time. If the owner responds in the affirmative, a digital key is sent to the delivery company to open the vehicle, along with directions to the vehicle. Once the delivery is done, the key is erased and the owner is notified.
"By turning the car into a pickup and drop-off zone through digital keys, we solved a lot of problems delivering goods to people, not places. The test customers also indicated that the service clearly saved time. And there are benefits for delivery companies as well because failed first-time deliveries generate significant costs for companies. We are now further investigating the technology of digital keys and new consumer benefits linked to it," says Klas Bendrik, Group CIO at Volvo.
Volvo says the technology has been tested with a pilot program involving 100 people. Out of that group, 86 percent agreed that yes, it did save time. The company isn't saying when or if this technology will be used in a broader landscape.