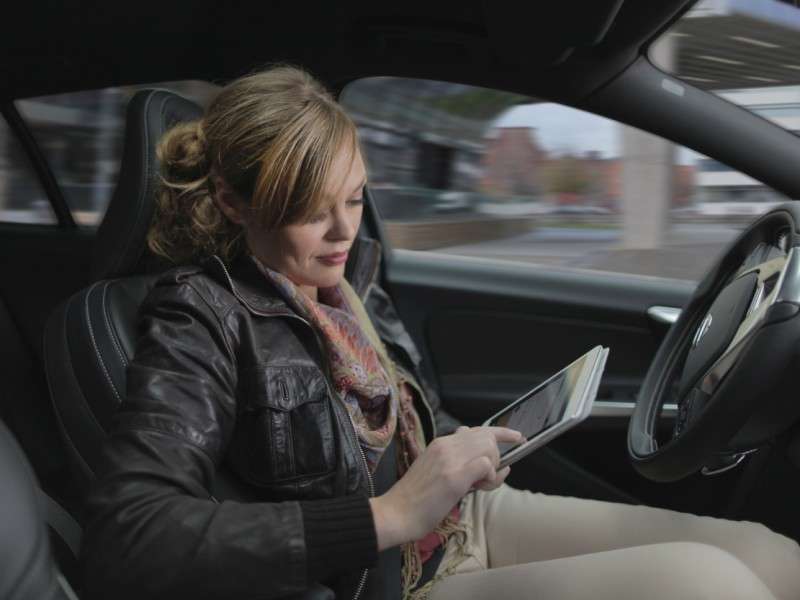 Earlier this month, Volvo announced that it would be launching a test fleet of autonomous vehicles around the roads in Gothenburg, Sweden by 2017. The test will have 100 vehicles driving on certain stretches of roads in Gothenburg to gather data on how the autonomous vehicles deal with other vehicles and whether or not a driver could engage in other activities such as reading while the vehicle drives itself.
"Autonomous vehicles are an integrated part of Volvo Cars' as well as the Swedish government's vision of zero traffic fatalities. This public pilot represents an important step towards this goal. It will give us an insight into the technological challenges at the same time as we get valuable feedback from real customers driving on public roads," said Håkan Samuelsson, President and CEO of Volvo.
Volvo isn't saying what vehicles will be a part of this or how they'll pick the people to participate in this testing.
The testing is part of the Swedish company's goal of making sure that no one dies or is seriously injured in a Volvo by the year 2020.
"Our aim is for the car to be able to handle all possible traffic scenarios by itself, including leaving the traffic flow and finding a safe 'harbour' if the driver for any reason is unable to regain control," said Erik Coelingh, a Technical Specialist at Volvo.