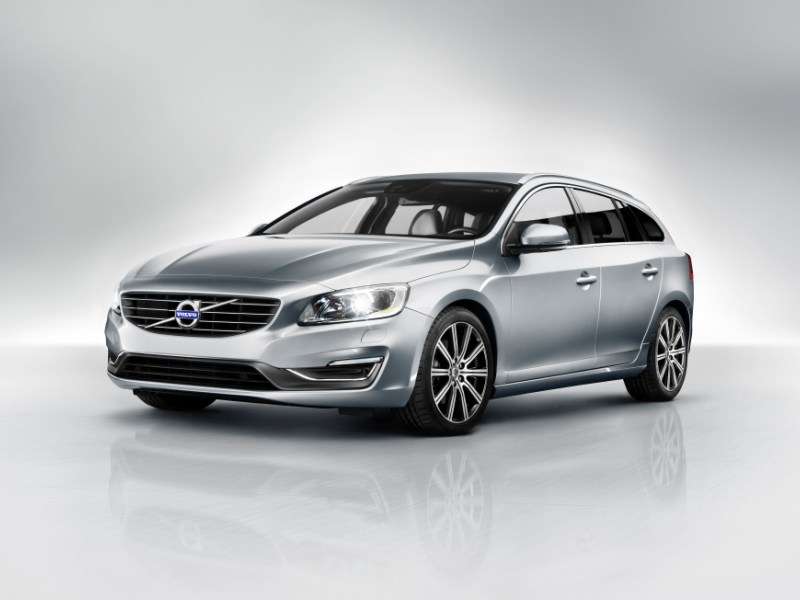 When the 2015 Volvo V60 wagon arrives in the U.S. next January, buyers will have a choice of three engines.
The base engine will be a brand new turbocharged 2.0L four-cylinder with 240 horsepower and 258 pound-feet of torque, paired with an eight-speed automatic and front-wheel drive. The 2.0L is the first engine of Volvo's new Drive-E engine family which are much lighter and offer up to 26 percent more fuel efficiency than Volvo's current engine lineup. Drive-E also allows the automaker to add a hybrid option to the engine without that much effort.
The other two engines choices for the V60 are the same as the Volvo S60 sedan. There is a turbocharged 2.5L five-cylinder engine with 250 horsepower and 266 pound-feet of torque and a turbocharged 3.0L inline-six with 325 horsepower and 354 pound-feet of torque. Both engines come with a six-speed automatic and all-wheel drive.
Volvo is keeping quiet on fuel economy and pricing for the V60 until a later date.