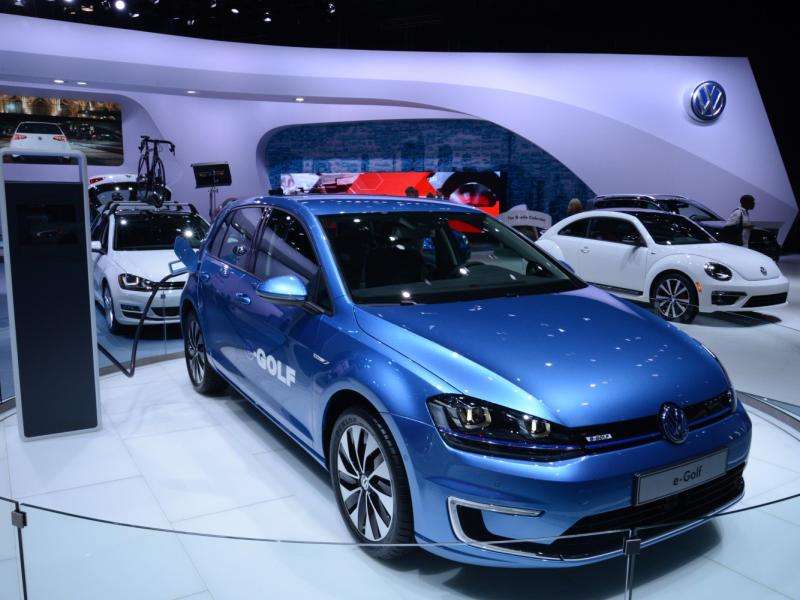 2015 vw e-golf
With the 2015 VW Golf electric vehicle—aka, the e-Golf—expected to go on sale during the third quarter of the year, Volkswagen recently announced it had chosen the well-known automotive supplier Bosch as a partner for its North American charging program.
Notably, this will be a two-pronged effort, too: First, Bosch will provide home-charging solutions for the 2015 VW Golf EV, highlighted by:
Multiple charger choices, including a 240-volt unit that can completely recharge the vehicle's battery in about 4 hours
No-cost, no-strings job quotes, performed on site by Bosch experts
Charger installation by certified Bosch electricians
Three-year warranty coverage
The company also will handle all local permit applications, inspections, etc., with Charlie Yankitis, director of Business Development and EV Solutions for Bosch, saying: "This is a great opportunity to support one of the most anticipated electric vehicles this year while playing a major role in expanding EV-charging options nationwide. The e-Golf ... is an exciting vehicle for EV drivers and enthusiasts, and we're proud to be a recommended charging-solutions partner in North America."
But there's a bonus play involved here as well, since Bosch also will be installing chargers throughout Volkswagen's North American dealership network. In fact, every dealership that sells the 2015 VW Golf EV will provide at least one charging site for drivers, who will enjoy a tale of the tape for the e-Golf that includes:
Volkswagen's EEM-85 synchronous permanent-magnet AC motor, capable of delivering 115 hp and 199 lb.-ft. of torque
An "average real-world range" of between 70 and 90 miles, with a maximum of about 115 miles according to VW
0-60 acceleration of about 10 seconds, backed by an electronically limited top speed of 87 mph
Standard fast-charging capability that can provide an 80 percent charge in approximately 30 minutes (when using a properly configured DC fast charger)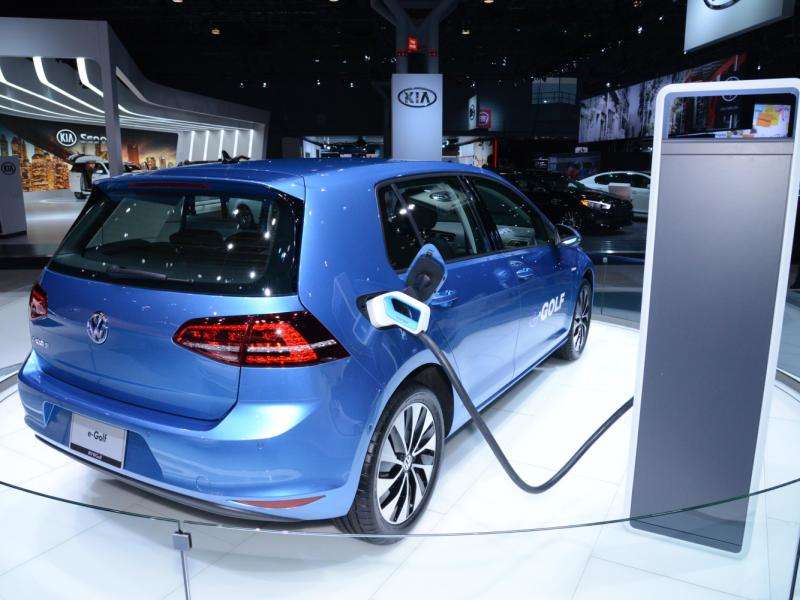 Also, to help remedy "range anxiety," Volkswagen will provide an exclusive roadside-assistance program for the 2015 VW Golf EV. A number of details are, of course, involved, but the automaker has specifically tailored this program for e-Golf owners and notes that, in some cases, it can have its provider "deliver the [uncharged] car to a nearby and convenient source for charging and will even pay for the customer to take a taxi home or to work."
More information about the 2015 VW Golf EV, including its MSRP, will be provided in the near-term future.