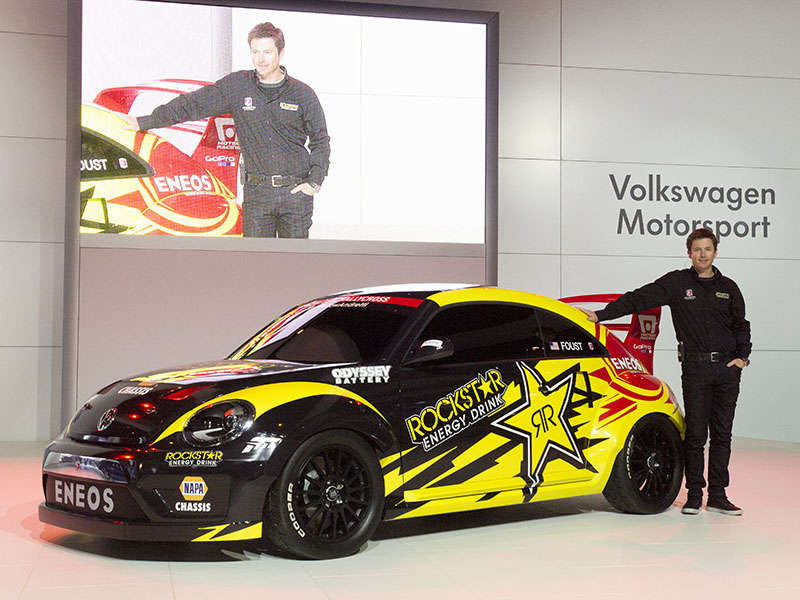 Global Rallycross is one of the most exciting, and action-packed, motorsports series in the United States, incorporating door-to-door racing with dirt, tarmac, water, and aerial elements. Volkswagen's decision to jump into the Global Rallycross arena is a major vote of confidence in the sport, as well as an influx of publicity, cash, and prestige.  In true VW style, the German giant is also shaking things up not just by participating in Global Rallycross, but also by luring away one of its biggest stars from a bitter rival.
Volkswagen's Global Rallycross Announcement: What's New
First things first: Volkswagen's entry into the Global Rallycross series will be done under the banner of the Volkswagen Beetle.  A special, 560 horsepower, all-wheel drive edition of this compact coupe was unveiled in Chicago, but the team – which is being operated by Andretti Motorsports – will initially begin the season fielding not one, but two VW Polos snatched from the World Rally Championship and modified to GRC specs.
Two cars means two drivers, which leads us to the second splash associated with Volkswagen's Global Rallycross participation: poaching two-time GRC champion Tanner Foust away from Ford.  Foust will be joined by Scott Speed, a versatile driver who has competed in GRC, Formula 1, and NASCAR.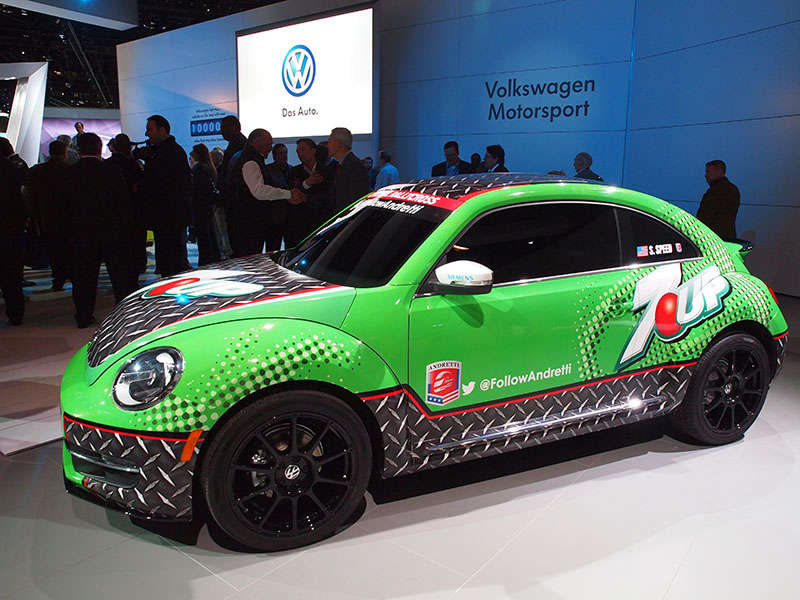 Volkswagen's Global Rallycross Announcement: What Autobytel Thinks
It's great to see the spotlight turned up on the Global Rallycross series, and even better to see a major name like Volkswagen join the likes of Ford and Subaru under the rally sports tent in America.  Foust's defection adds a touch of drama to the entire enterprise, and we honestly can't remember the last time we saw a Beetle competing on the dirt.  It looks like a promising 2014 season for the GRC series.